As we're all hunkering down and practicing social distancing and isolation, it's easy to get bored or even a little stir crazy. But there are plenty of things to help pass the time--maybe even help you learn a new skill, a new song, or a new recipe. Here is a list of six activities in several categories to keep you company when no one else can. You might even have some fun.
Watch 6 New Orleans-based TV shows
1.Treme: A post-Katrina look at class, music, and tradition starring many locals, including Wendell Pierce.
2.NCIS: New Orleans: Local bars, restaurants, and celebrities are continually featured in this show, which is on its sixth season.
3.American Horror Story: Coven: Academy Award-winner Kathy Bates and Angela Bassett made this horror series a must-watch.
4.Pitbulls and Parolees: This show features the Villalobos Rescue Center, which houses hundreds of abused and abandoned dogs of all breeds.
5.Frank's Place: This comedy from the 80s featured a fictional New Orleans restaurant; its theme song was Louis Armstrong's "Do You Know What It Means to Miss New Orleans?"
6.Big Freedia: Queen of Bounce: This reality TV series follows local bounce legend Big Freedia on her journey toward superstardom in mainstream media.
Listen to 6 Legendary New Orleans Albums
1.Gris-Gris by Dr. John: Dr. John's very first album, this is the one that put him on the map. The music is blues-meets-psychedelic rock and was listed on Rolling Stone magazine's list of the "500 Greatest Albums of All Time."
2.Goin' Home: A Tribute to Fats Domino: A tribute album to New Orleans great Fats Domino, with artists from Neil Young to Willie Nelson singing Fats's songs.
3.Fire on the Bayou by The Meters: This is the first album with Cyril Neville in the group. It features the famous tunes "Mardi Gras Mambo" and "They All Asked for You."
4.Yellow Moon by the Neville Brothers: This is the boy's album from 1989 and includes such tracks as "A Change is Gonna Come" and "Voodoo."
5.Crawfish Fiesta by Professor Longhair: Recorded in 1979, this was the Professor's last album and features Dr. John on guitar.
6.Oh, My Nola by Harry Connick Jr.: This album includes many New Orleans classics performed by Harry Connick Jr., such as "Jambalaya (On the Bayou)," as well as some of his own original songs.
Read 6 Novels Based in New Orleans
1.A Streetcar Named Desire by Tennessee Williams: This is the famous story of Stella, Blanche, and Stanley that led to Stella-shouting contests and countless theatrical adaptations.
2.The Awakening by Kate Chopin: This is Chopin's renowned feminist novel which tells the story of Edna Pontellier's sexual awakening. It was considered risqué in its time.
3.Dinner at Antoine's by Francis Parkinson Keyes: This book really put Antoine's Restaurant on the map-so much so that Brennan's started serving brunch, in order to compete with their rival's increased dinner crowds.
4.The Feast of All Saints by Anne Rice: Anne Rice is one of the best-known authors to come out of New Orleans, and she wrote about more than just vampires. This book tells the history of free people of color before the Civil War.
5.Commanding the Table by Ella Brennan: This is the autobiography of Ella Brennan, who not only opened Commander's Palace, but also launched the careers of many of New Orleans's celebrity chefs, such as Paul Prudhomme.
6.A Confederacy of Dunces by John Kennedy Toole: This classic novel tells the story of Ignatius Reilly, who lives with his mother in New Orleans while writing a book, and the misadventures that befall him.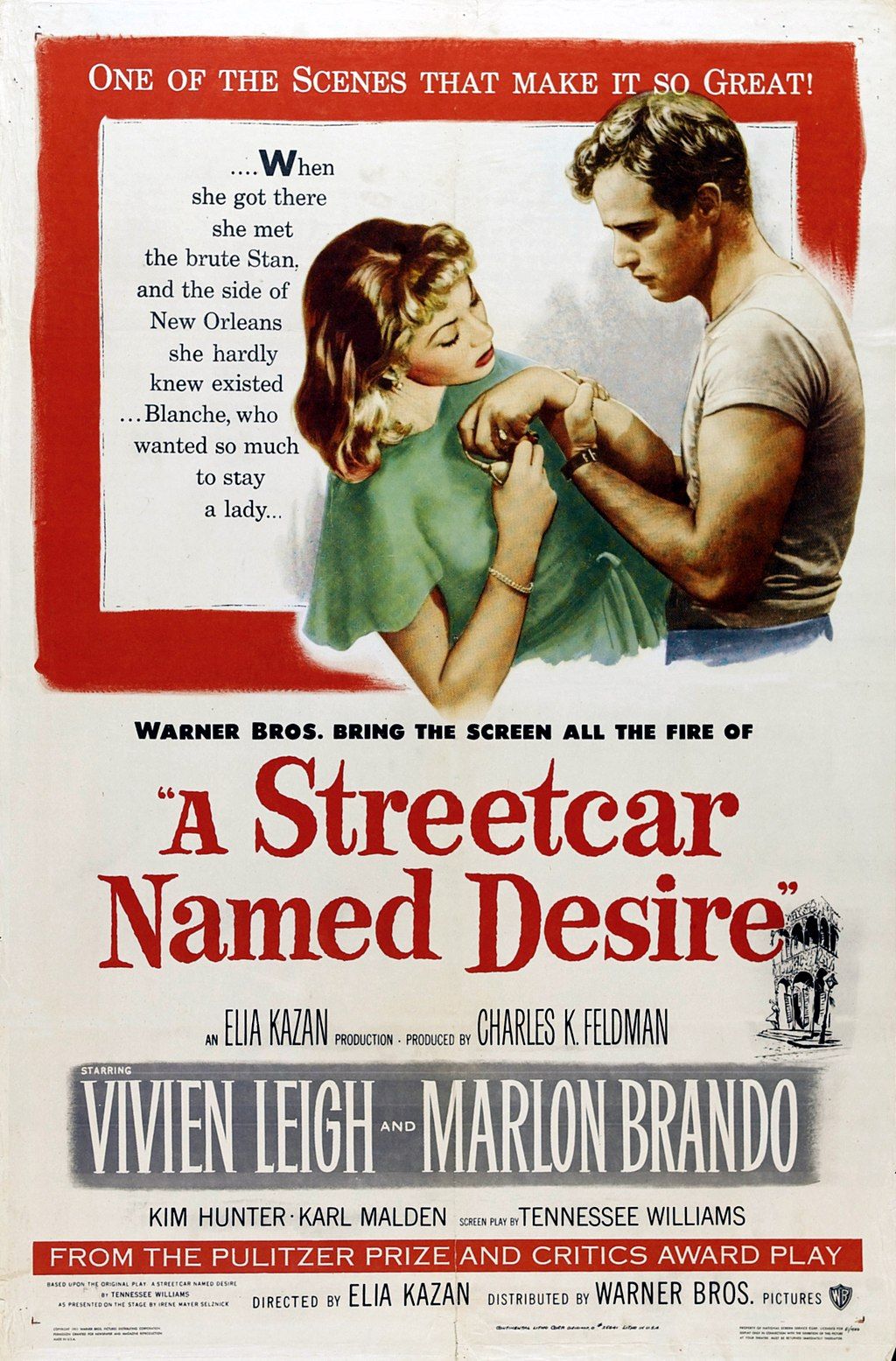 Prepare 6 Delicious New Orleans Desserts
1.Beignet: This is one of the most iconic NOLA desserts due to the unmistakable powdered sugar mess that accompanies it. French for doughnut, these fried dough delicacies are world-renowned and go perfectly with café au lait.
2.Bread Pudding: Use your day-old bread and turn it into something delicious. Add some eggs, cinnamon, vanilla, and a nice whiskey sauce. Whether or not to put raisins in there is an ongoing New Orleans controversy.
3.Praline: This is probably New Orleans's most famous candy, made with pecans, sugar, butter, and cream. Pralines were brought to Louisiana by French settlers, but we have made them our own since.
4.Doberge Cake: Another famous dessert that New Orleans adopted-this time, a Hungarian cake by origin. It features layers upon layers of cake with pudding-like filling and frosting on top. Lemon and chocolate are the norms, but feel free to branch out to other flavors.
5.Bananas Foster: It may have been invented at Brennan's, but you can make this at home. Flambee bananas in rum with cinnamon and brown sugar until caramelized and serve over ice cream. Go easy on the flames.
6.Pecan Pie: A classic throughout Louisiana, it's made with nuts, sugar, and butter and poured into a tasty crust. If you're feeling lazy, there are even no-bake varieties.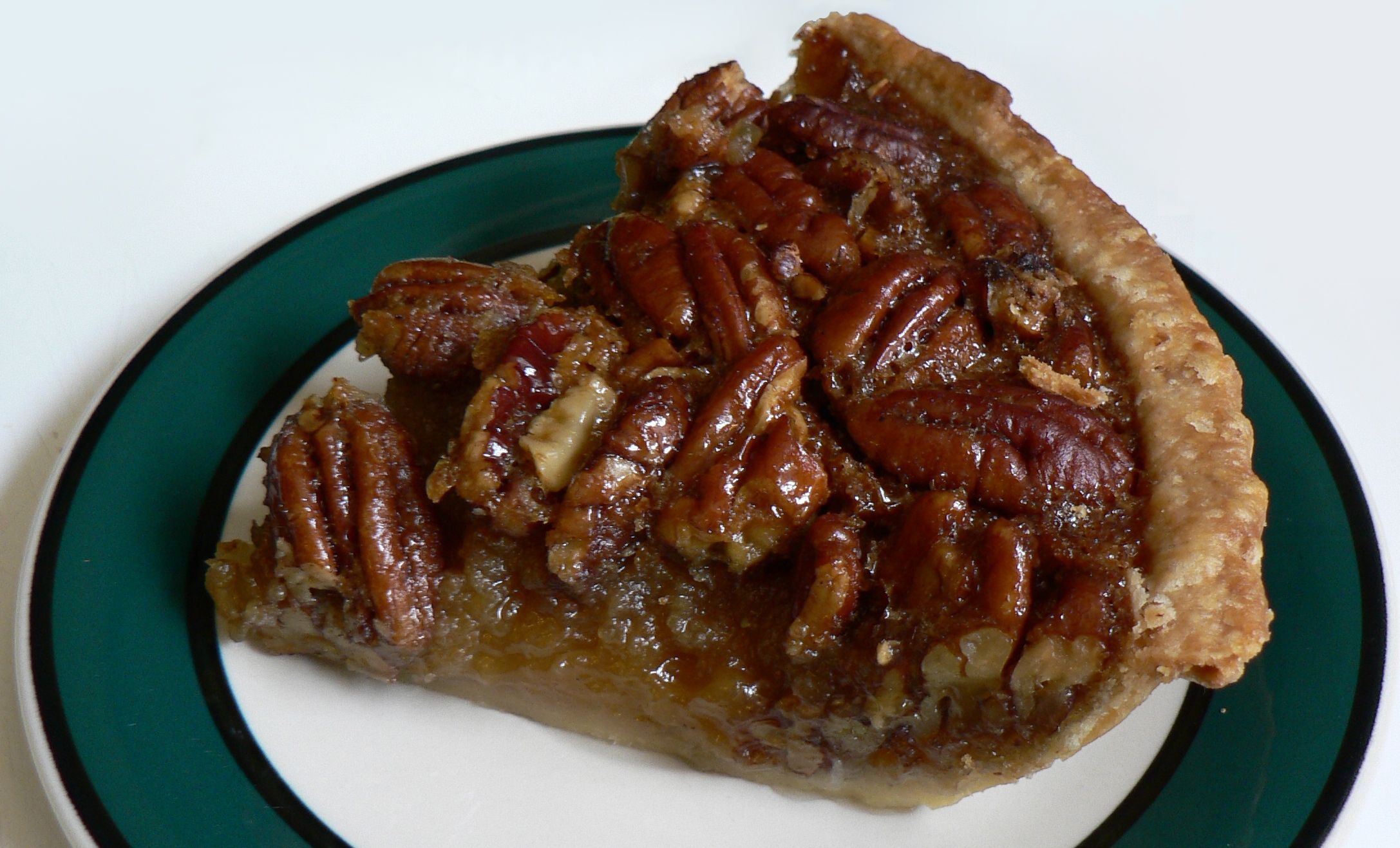 Make 6 Classic New Orleans Cocktails
1.Sazerac: Made with rye whiskey, bitters, and a splash of absinthe, this is the official cocktail of New Orleans and was invented right here.
2.Ramos Gin Fizz: This cocktail has a list of ingredients as long as your arm-gin, heavy cream, lemon juice, lime juice, egg whites… the list goes one-but the real problem is that you'll need both your arms for the several minutes you need to shake the drink.
3.Brandy Milk Punch: An excellent choice for breakfast or brunch, it's made with cream, brandy and vanilla and tastes like a spiked milkshake. Don't forget the nutmeg.
4.Grasshopper: This drink was invented at Tujague's in the Quarter and is easy to make. All you need is green crème de menthe, white crème de cacao, and cream.
5.Hurricane: Pat O'Brien's famous concoction, the hurricane is strong and fruity. The easiest recipe is lots of rum, pineapple juice, orange juice, and grenadine.
6.Vieux Carré: Named after our own French Quarter, this classic cocktail is a modified Old Fashioned, made with Cognac, Benedictine, rye whiskey, and bitters.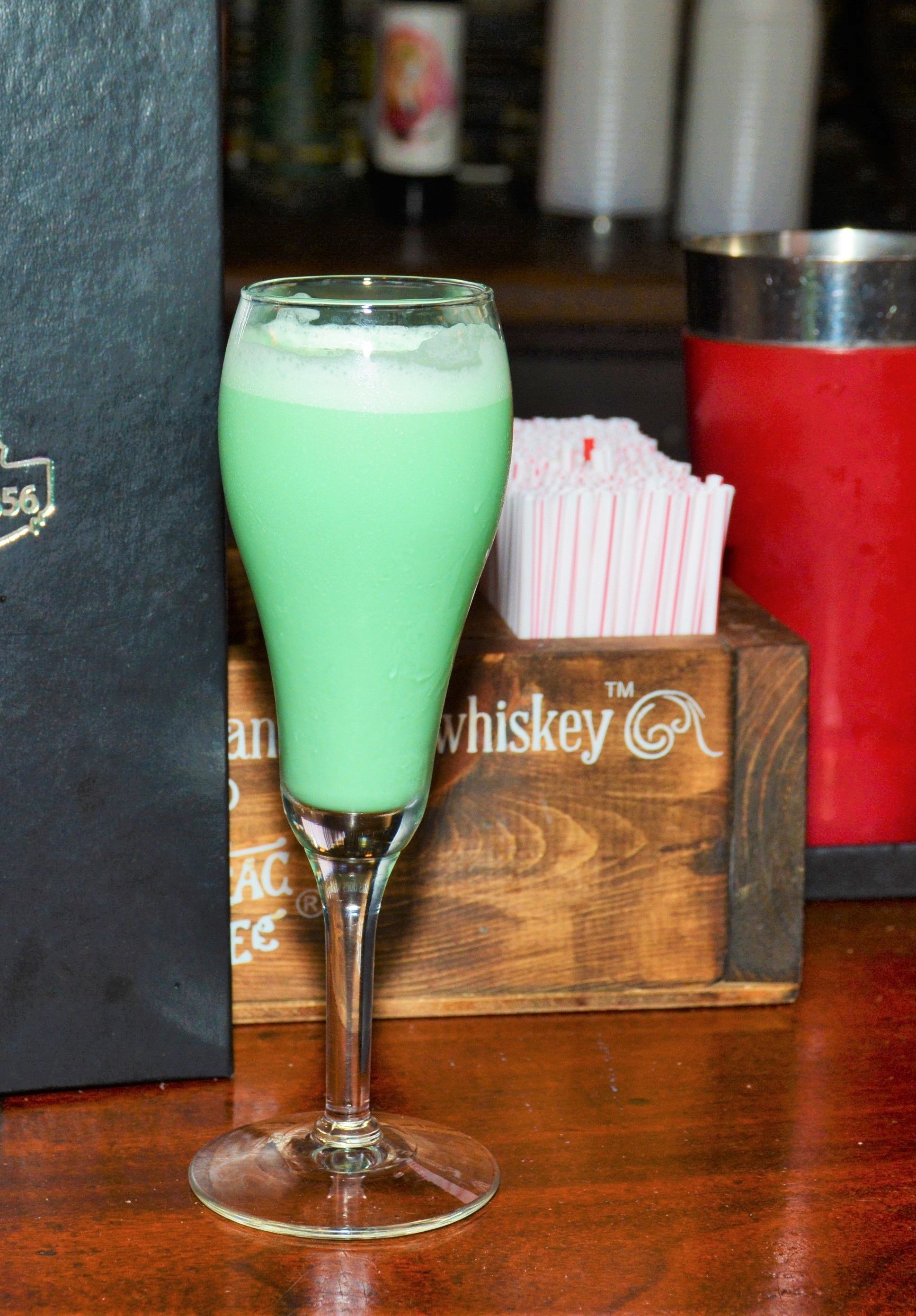 Cook 6 Favorite New Orleans Seafood Dishes
1.Seafood Gumbo: This is New Orleans's most famous soup and usually has shrimp, crab, and oysters. If you can make a good roux, you're well on your way to a successful gumbo.
2.Crawfish Etouffée: It's crawfish season and a perfect time to try making this delicious stew-like dish, served over rice.
3.Shrimp Creole: This dish is made with Creole tomatoes, the holy trinity (onion, celery, and bell peppers, of course), and shrimp, served over white rice.
4.Catfish Po-Boy: Fry up a catfish filet and put it on some fresh French bread and you've got yourself a quick and easy lunch-or even dinner. Try making a new sauce for something different.
5.Oyster … Anything!: The fun thing about oysters is that they are such a versatile item. You can pan-fry yours for a po-boy or to put over a salad, or even try charbroiling them on a backyard grill, if you have one. And if not, the oven works just as well.
6.Shrimp Remoulade: This one is an easy one to make at home. You can whip up your own remoulade dressing from scratch to coat the shrimp or use dressing straight from the bottle. Serve over lettuce as an app or a full meal.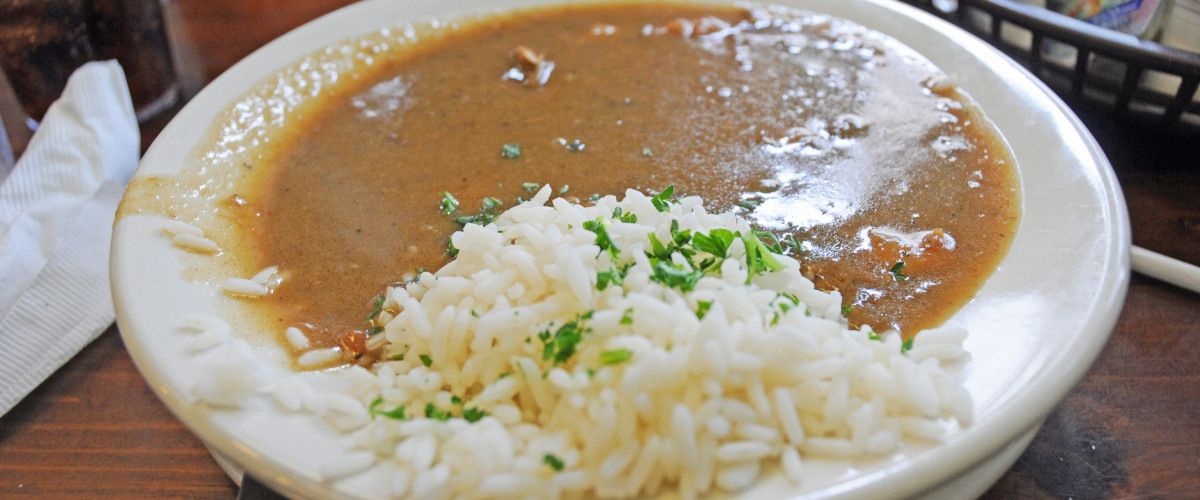 Watch 6 New Orleans-Based Movies
1.The Curious Case of Benjamin Button: Starring Brad Pitt and Cate Blanchett, this movie is a love story involving a man aging backwards.
2.The Big Easy: This film is a 1986 mystery-thriller-romance centered around a police scandal. It stars Dennis Quaid and Ellen Barkin.
3.The Princess and the Frog: A Disney cartoon film based on the early life of Leah Chase, of Dookie Chase's Restaurant fame.
4.Girls Trip: This one is a 2017 comedy film about four lifelong friends who come to New Orleans for Essence Fest and the fun and difficulties that ensue.
5.Bad Lieutenant: Port of Call New Orleans: Nicolas Cage plays a police sergeant who gets involved with drugs, murder investigations, and corruption.
6.Kidnap: Halle Berry chases down her son's kidnappers all over New Orleans, the Westbank, and the bayou, after he is abducted by a couple running a kidnapping ring.
Learn 6 Timeless New Orleans Dances
1.Bounce: This butt-shaking dance originated here in the Big Easy, and Big Freedia brought it to fame.
2.Cajun Two-Step: Cajun dancing has a lot of history throughout Louisiana and comes with good music. Learn some basic steps right there in your living room.
3.Salsa: No, it didn't originate here, but there are a lot of people in town who love to salsa. Now is a good time to work on a few moves at home with your favorite playlist or a video.
4.Jazz: Put on some big band tunes or classic jazz and try some jazzy, swing, or boogie-woogie steps.
5.Hip Hop: Dance like your favorite hip-hop artist or follow the lead of the majorettes in your favorite marching band and perfect the same dance steps.
6.Second Line: You probably don't want to second line from your bedroom to the kitchen (then again, why not?), but you can still practice some of the moves that second line dancers have perfected.