See How They Run is a fun new mystery set in the theater scene of 1950s London that should please fans of films like Knives Out.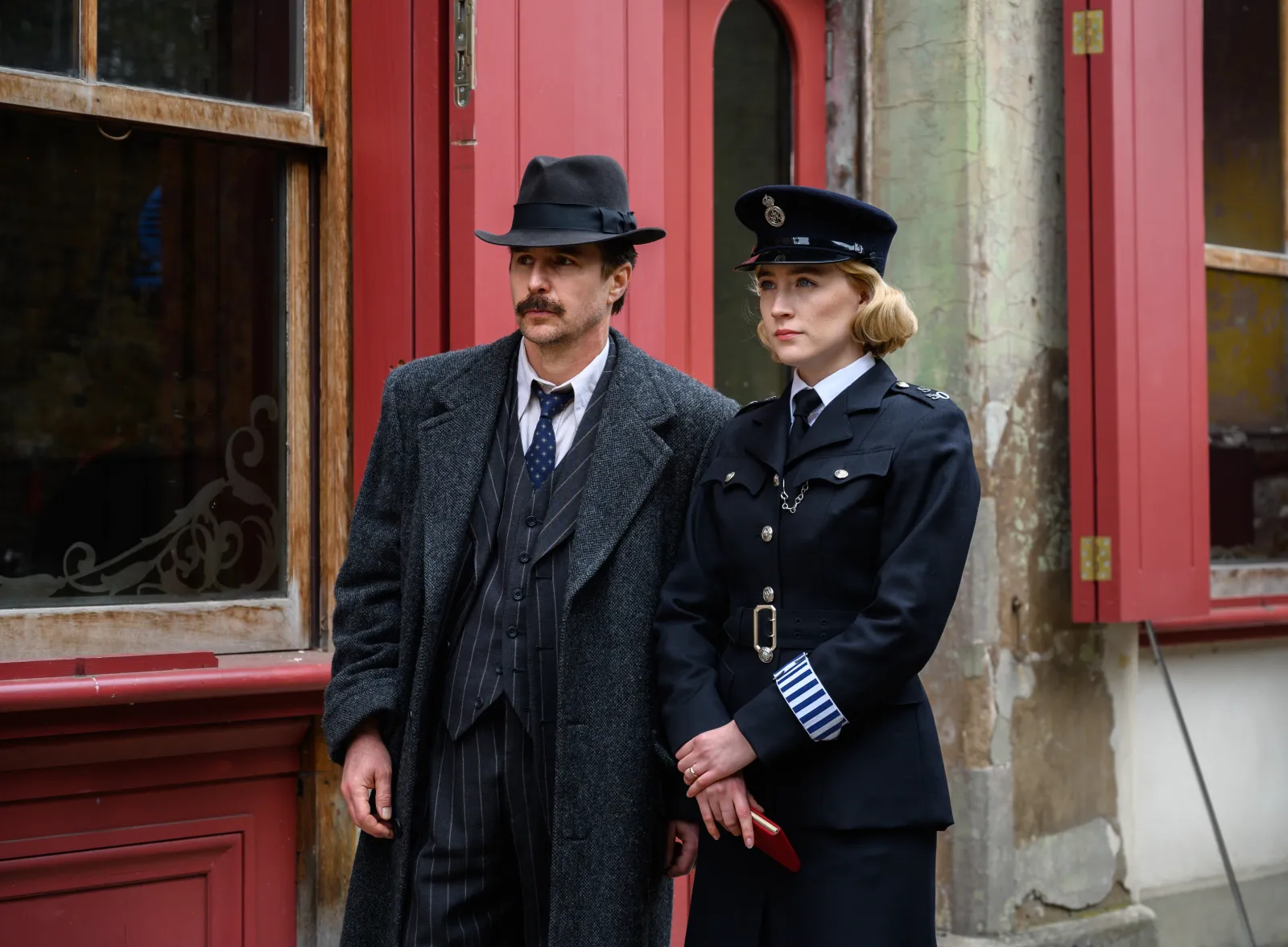 In 1953, Agatha Christie's now legendary play The Mousetrap is in the early days of its run (it's still going today and is the longest continuously running play on the West End). There is talk of a film adaptation, but the would-be movie's director (Adrien Brody) is murdered. Everyone involved with the play is a suspect, and a weary inspector (Sam Rockwell) and an eager constable (Saiorse Ronan) must find the killer. This is not easy for the crimefighting duo as many people had reason to want the director dead.
The opening 10-15 minutes feels a little too cutesy as Brody narrates the events leading to the director's death. But the film quickly finds its footing, and Rockwell and Ronan make a fun odd couple duo. The plotting does a good job of playing fair while still keeping viewers guessing (I'm avoiding saying much in the review to avoid spoiling anything).
Familiarity with the works of Agatha Christie, and especially The Mousetrap, will add to a viewer's enjoyment of this mystery. See How They Run is able to both pay homage to Christie's work and poke fun at it in an affectionate manner. But it's accessible enough that even complete newcomers to Christie's canon will be able to follow the story and enjoy it.