Artist's Work Will be at the Museum of the Southern Jewish Experience
A collection of works by Texan/Jewish artist Maurice Schmidt will be on view at the Museum of the Southern Jewish Experience from January 26 to May 31.
The exhibit, which is titled "God, Goats and Pickup Trucks: Maurice Schmidt's Visions of Texas", will feature 23 of Schmidt's paintings, prints, sculptures, and prints. All of the works, which are on loan from the San Angelo Museum of Fine Arts in Texas, depict scenes of both rural and religious living.
The center piece of the exhibit is an oil painting called Herdsmen are we, both we and thy fathers, which is actually being donated to the Museum of the Southern Jewish Experience by Schmidt himself.
"This is the first collection of fine art paintings that we've exhibited," MSJE Executive Director Kenneth Hoffman said in a press release. "It gives us another way to explore Southerness, Jewishness, identity and community—this time through the lens of one man's creativity and talent."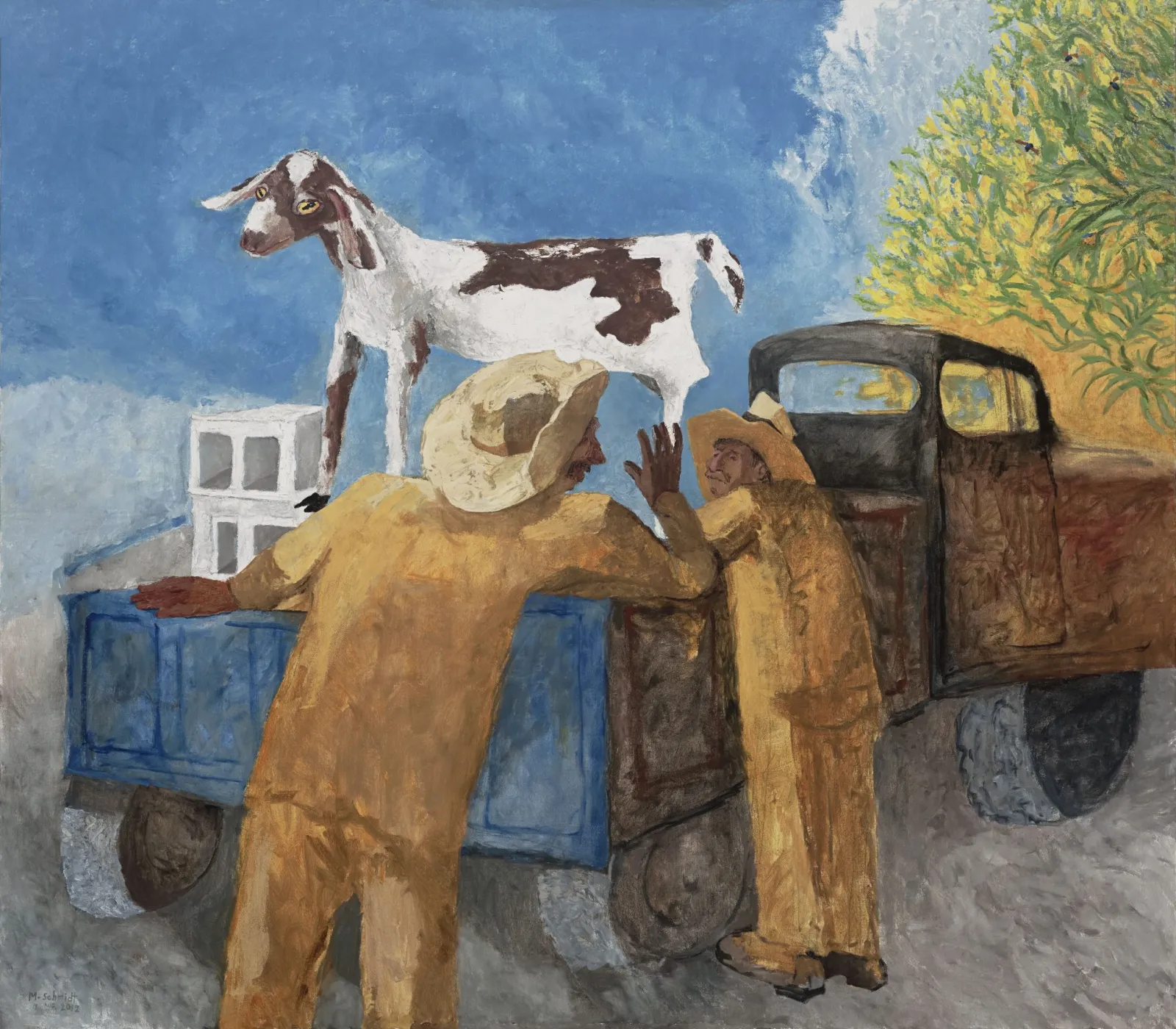 Works Full of Life
According to the exhibit's press release, Schmidt was born in 1936 to a Jewish family in New Braunfels, Texas. He studied art at the University of Texas in Austin, as well as at the Cranbrook Academy of Art in Bloomfield Hills, Michigan. He has also taught in Texas A&M University's Art Department for over 40 years.
Throughout his long career, his work has been shown all around the United States and internationally, including in an art exhibit in Tel Aviv, Israel. According to Schmidt, his work is always in reference to the divine in some way.
"There are holy spaces between the soil and the tractor above, between trees and their shade," Schmidt said about his work in a press release. "Art that would praise God must touch the human heart."
For more Information about Maurice Schmidt's exhibit and the Museum of the Southern Jewish Experience, make sure to visit the museum's website.