The Louisiana Endowment for the Humanities, along with Governor John Bel Edwards, is happy to announce Louisiana's newest poet laureate, Mona Lisa Saloy.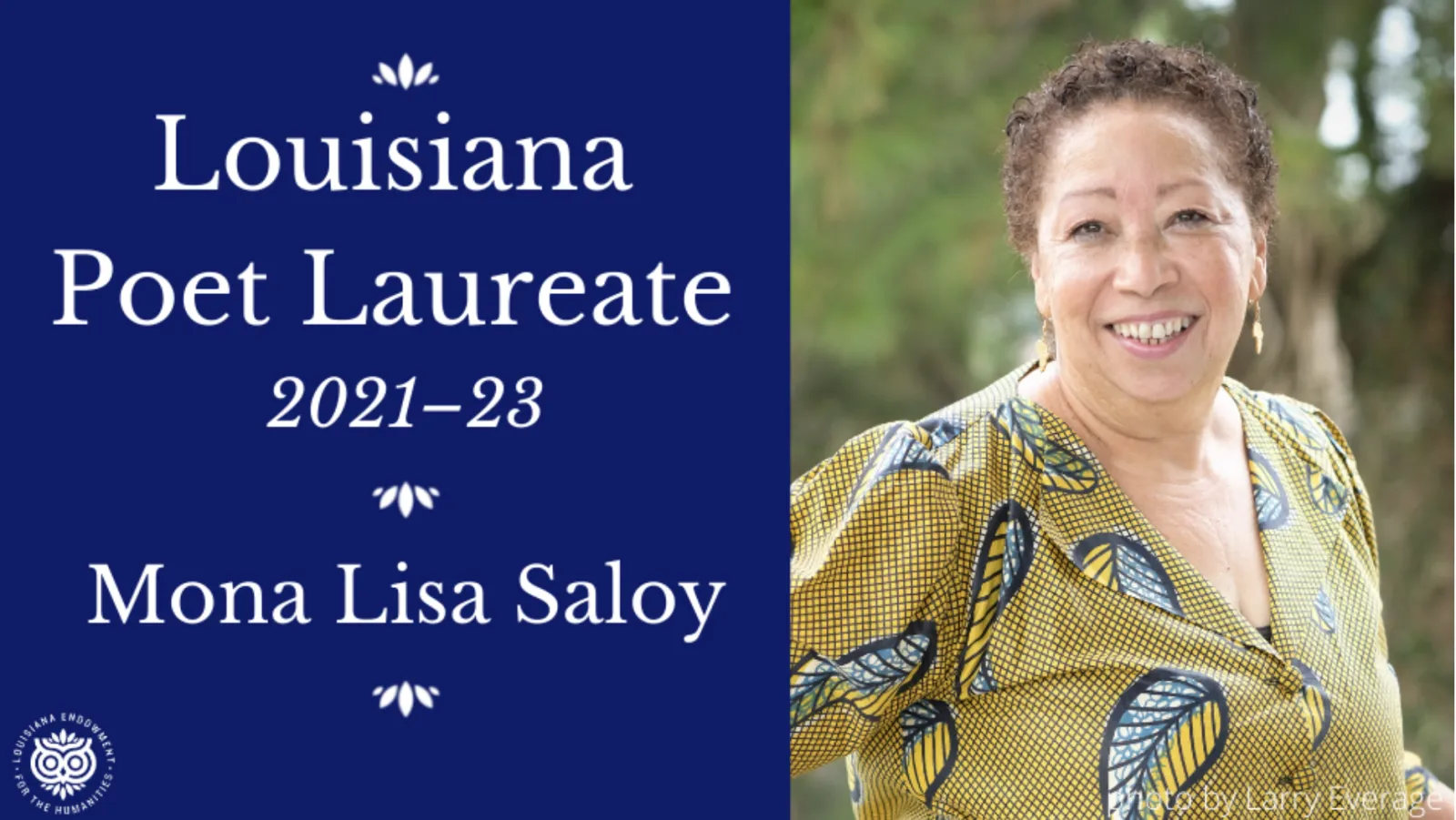 Following John Warner Smith's triumphant tenure as poet laureate, Saloy assumed the post beginning August 14 and will serve for two years. Born and raised here in New Orleans, Saloy is a poet and folklorist with a position as the Conrad N. Hilton Endowed Professor of English at Dillard University. Many of her works revolve around the lore and historic culture of the city of New Orleans. "Dr. Mona Lisa Saloy beautifully captures the culture and essence of Louisiana in her mesmerizing poetry," Gov. John Bel Edwards said.
Her first collection of poetry, Red Beans & Ricely Yours: Poems (Truman State University Press) won the 2005 T.S. Eliot Prize for Poetry, as well as the Pen Oakland-Josephine Miles 16th Annual National Literary Award in 2006. The narrative poems included in this collection tell the day-to-day lives of "Black New Orleans." In fact, the phrase "Red Beans & Ricely Yours" was famously how musician Louis Armstrong signed his letters. Her second published collection, Second Line Home: New Orleans Poems, was published by Truman State University Press in 2014. Second Line Home explores the unique way in which the people of New Orleans experience mourning and grief, specifically after the tragedy of Hurricane Katrina.
As a faculty member, Saloy has successfully raised money for and expanded the english and creative writing programs at Dillard, as well as securing major grants for the Louisiana Endowment for the Humanities, as well as the National Endowment for the Humanities, the Mellon Foundation, and more. As Louisiana's literary ambassador for the next two years, Saloy will travel around the state, enthusiastically encouraging fellow natives to engage with poetry.
For more information, please visit leh.org.