Brutally hilarious, sarcastic and witty; the production of the Broadway musical Mean Girls is currently playing at the Saenger Theatre, and we are excited for all of the teenage drama. Adapted from the 2004 film of the same title, Mean Girls is an age-old tale of teenage girls maneuvering through the ins and outs of high school life and popularity. Primarily following the storyline of the movie, the musical opens with characters Damian (Eric Huffman) and Janis (Mary Kate Morrissey) who welcome the audience to a "Cautionary Tale" about new girl Cady Heron.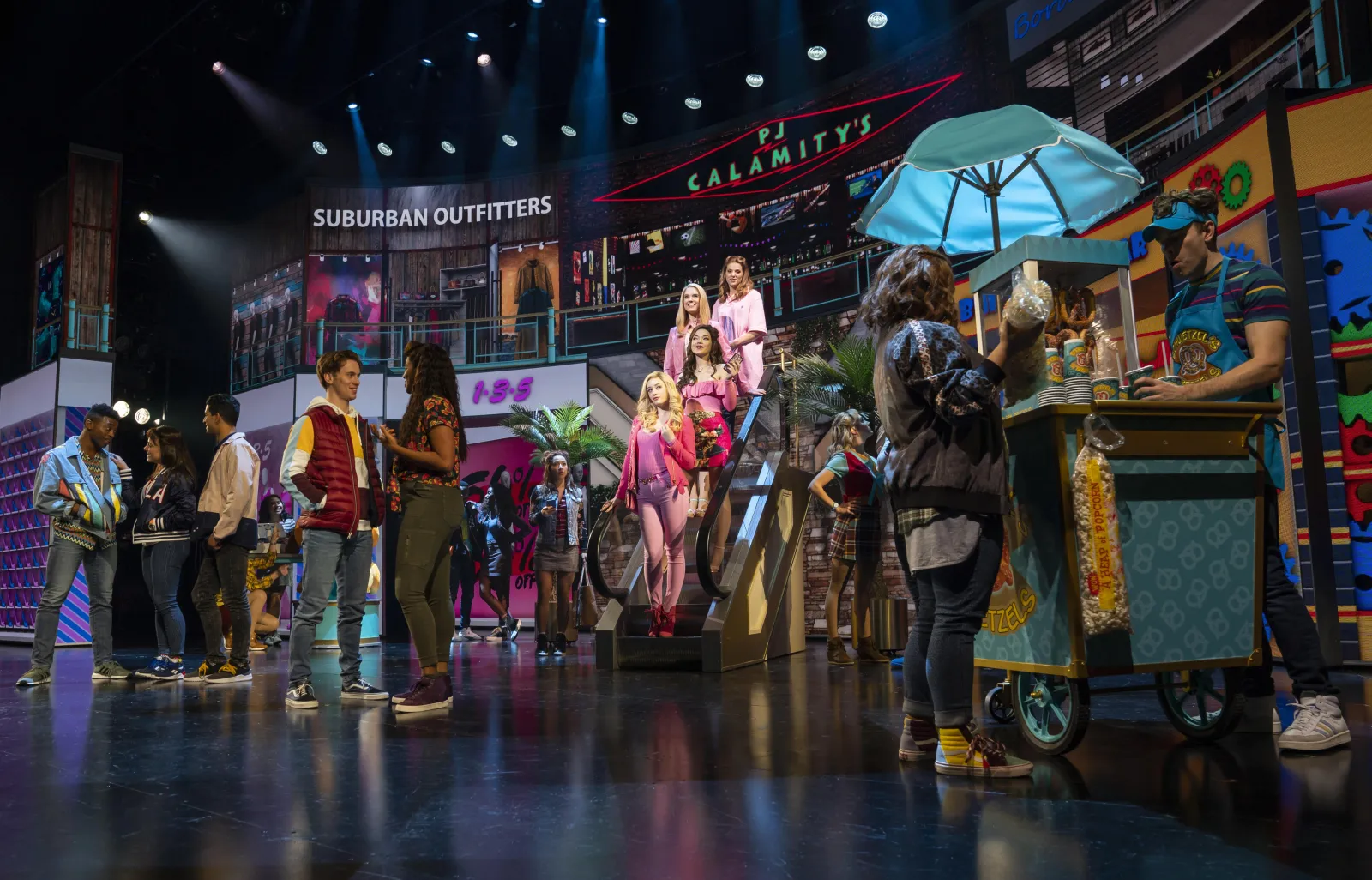 THE PLOT
Cady (English Bernhardt) spent the first leg of her life exploring the Savannahs of the East African country, Kenya and is now being forced to embark on her next journey, the grueling hallways of North Shore High School in Chicago. After Janis and Damian befriend Cady, they soon plot a revenge against the school's popular crew, otherwise known as "The Plastics." Janis, whose goal of revenge specifically targets the Queen Bee, Regina George (Olivia Renteria), convinces naive Cady to be their "friend" in order to bring down her reign. Eventually, Cady loses herself along the way, resulting in the loss of her crush Aaron (Adante Carter) and the loss of her actual friends in order to be loved and accepted by her peers at school. After Regina's release of the infamous burn book, Cady is forced to own up to her mistakes and accept all the consequences, good and bad, that come her way. In the end, the musical focuses on acceptance as opposed to competition. All of the girls come together and accept each other regardless of their flaws.
THE HISTORY OF MEAN GIRLS
After the tremendous success of the 2004 cult classic film production of Mean Girls (Written by Tina Fey), the musical was created in 2017 and opened on Broadway in April 2018 at the August Wilson Theatre. With music by Jeff Richmond and lyrics by Nell Benjamin, the musical ran on Broadway until March 11, 2020 being forced to abruptly shut down due to the onslaught of the covid pandemic. Now touring with Broadway Across America, Mean Girls has received rave reviews from all over the country.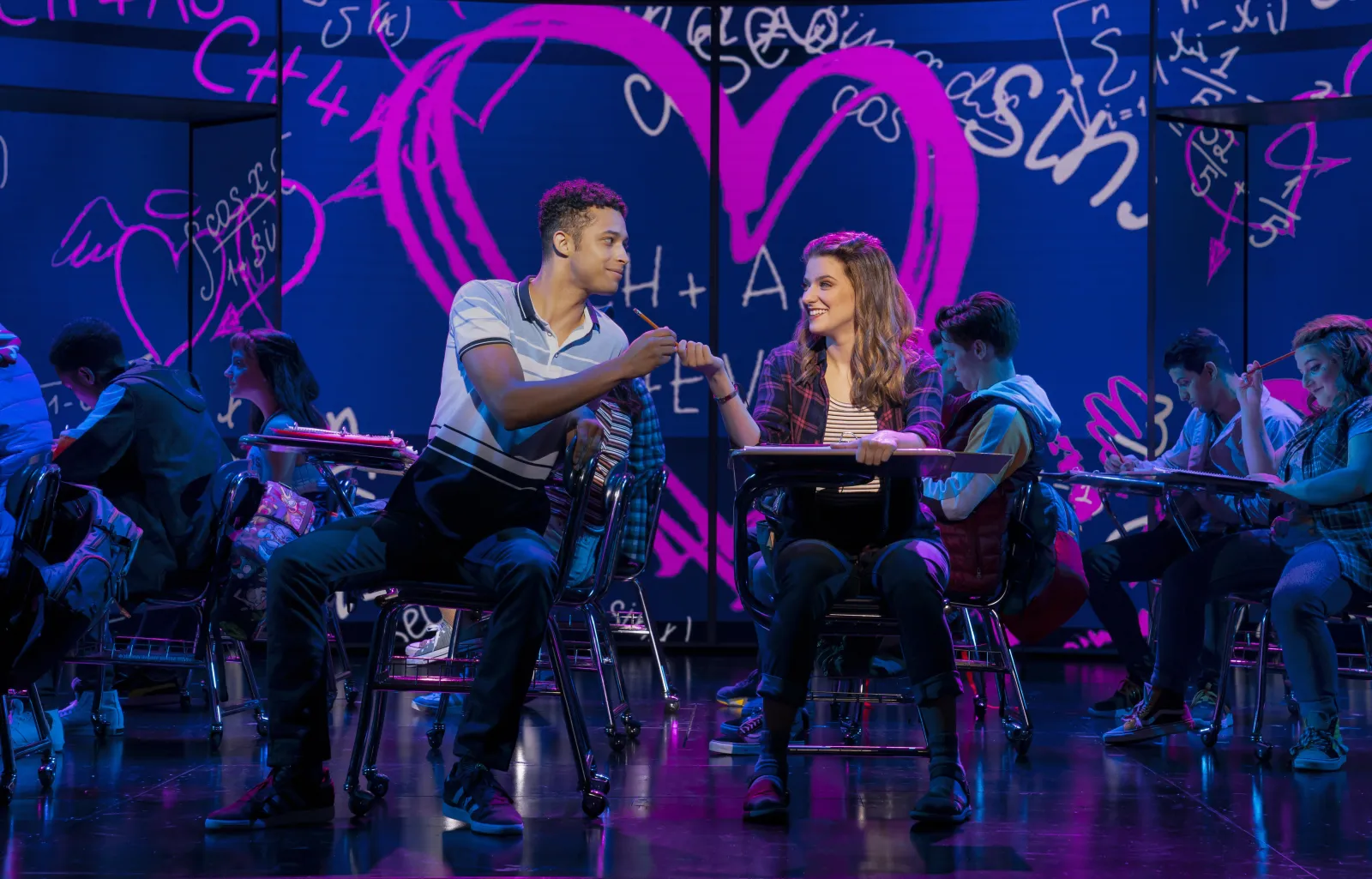 MEAN GIRLS: THE SHOW
Broadway's Mean Girls is a must see show, from the dynamic and colorful sets to the hysterical musical numbers. The show is clever, filled with themes of self confidence, friendship, love, and femininity. It is a true representation of girl power. Bernhardt does a fantastic job as the main character, Cady dynamically belting popular musical numbers like "It Roars" and "Fearless". Other stand out performers include Olivia Renteria (playing Regina George), Huffman (playing Damien), Jasmine Rogers as Gretchen Weiner, and Morgan Ashleyn Bryant who did a constantly hilarious portrayal of Karen Smith, the girl whose looks surpass her acuity. Playing at the Saenger until May 22nd, this production was a packed house filled with patrons laughing and enjoying the fantastic show.