In the United States, Santa Claus is part of the Christmas legend. He is known for bringing gifts to children who are on his "nice list." Santa Claus and his wife, Mrs. Claus, live in the North Pole, where Santa spends all year making toys with his elves. When the Christmas season starts, children send letters to Santa at the North Pole, telling him what they would like for Christmas. Every Christmas Eve, Santa and his reindeer fly around the world in his sleigh, delivering presents for children to open on Christmas morning.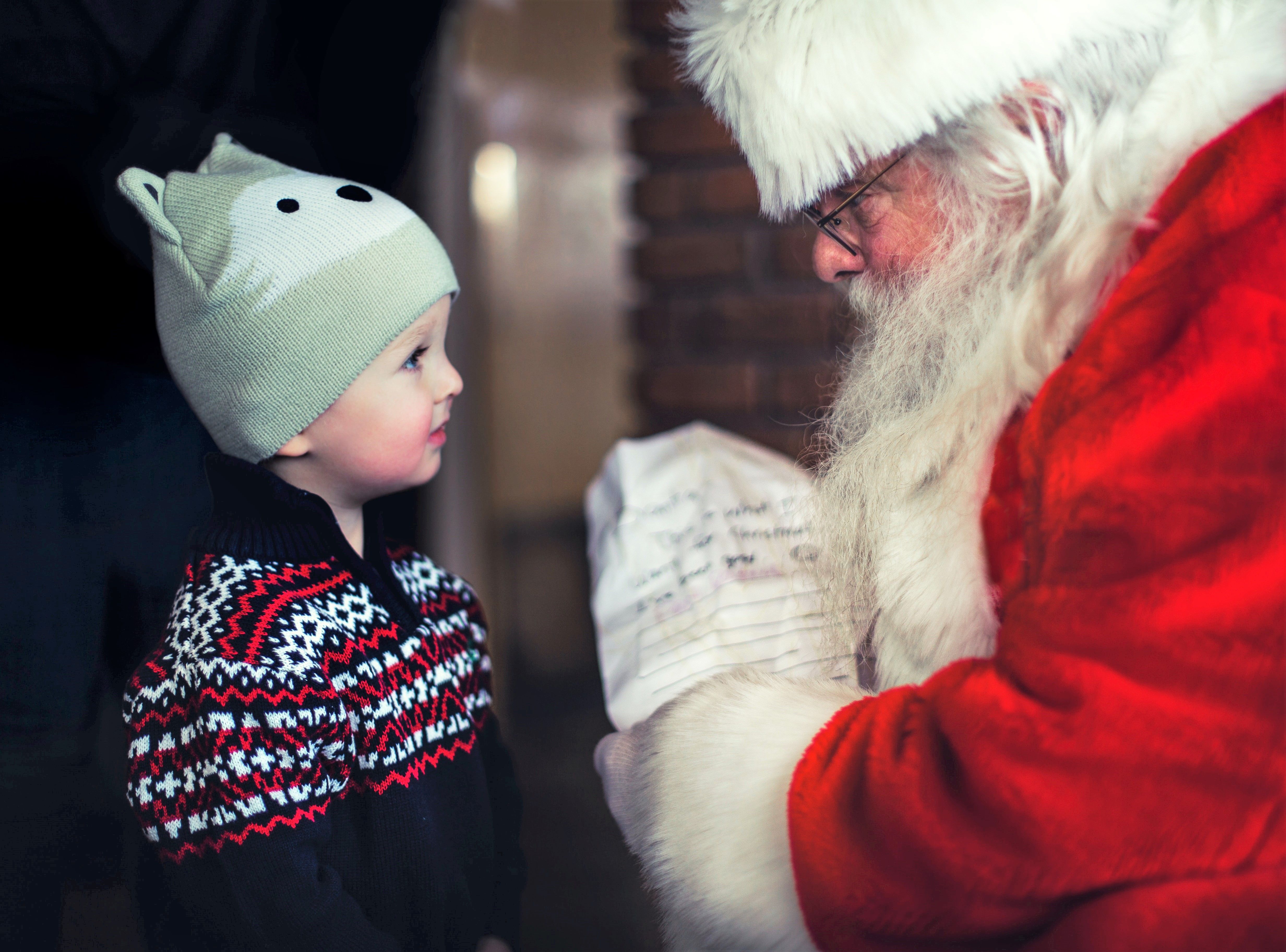 The history of Santa Claus dates back to the third century and is believed to have started in modern-day Turkey with a monk named Saint Nicholas. Saint Nicholas was known as the patron saint of children. He was well known for giving away his inherited wealth and traveling the country to help the sick and poor. It is said that Saint Nicholas was a tall, white-bearded man who wore red clerical robes; this is where the image of Santa Claus originates.
The story of Saint Nicholas came to the United States in 1773, via a New York newspaper reporter, when groups of Dutch families began to gather in New York on December 6 to honor the anniversary of Saint Nicholas's death. In the 1800s, Santa Claus and Christmas started to connect, when John Pintard, a member of the New York Historical Society, was handing out carvings of Saint Nicholas. The carvings depicted now-familiar Santa images, such as stockings filled with toys being hung from the fireplace. The poem written by Clement Clarke Moore in 1822, 'Twas The Night Before Christmas, is responsible for the modern image of Santa Claus with his flying reindeer and his ability to go up and down chimneys with just a nod of the head.
There are many parts to the legend of Santa Claus, such as his wife Mrs. Claus and their nine reindeer that help Santa get where he needs to be. One of the most famous reindeer, Rudolph, came about thanks to a copywriter from Montgomery Ward department store. He wrote a Christmas-themed poem to increase holiday traffic in his store. The poem was the story of Rudolph being teased for his glowing red nose, and how Rudolph and his nose would save Christmas when it became too foggy on Christmas Eve.
There are many different replicas of America's Santa Claus around the world. In Switzerland and Germany, Kris Kringle is the one to deliver presents to children who are well-behaved. This figure is known to be accompanied by Saint Nicholas on his holiday deliveries in English legends. Father Christmas visits each home on Christmas Eve to fill children's stockings with gifts. Another popular legend is Père Noël in France, or Papa Noël in Cajun culture, who leaves gifts in the shoes of children.