On behalf of the Smithsonian Institution Travelling Exhibition Service (SITES), the Louisiana State Museum and Lieutenant Governor of Louisiana Billy Nungesser are proud to announce a new exhibition called The Negro Motorist Green Book will be on display at the Capitol Park Museum in Baton Rouge from August 21 to November 14, 2021.
"The Green Book", first created in 1936 by a black Harlem mailman and published until 1967, was an annual travel guide which provided African American travelers information on gas stations, hotels, restaurants, roadhouses, camps, vacation spots, and other businesses that were welcoming African American travelers in the time of Jim Crow. "The Green Book" alleviated the risk for many black travelers of being refused basic services like gas stations or vehicle repair while on the road. Furthermore, it aided in avoiding "sundown towns," white communities that prohibited non-whites from entering and/or staying overnight through a combination of law, intimidation, and outright violence. "The Green Book" saved lives.
According to the Louisiana State Museum, The Negro Motorist Green Book exhibition will offer insight into the conditions of travel for African Americans during Jim Crow and how the guidebook was an essential resource for the emerging black middle class. It will include artifacts such as business signs, postcards, historic footage, images, and firsthand accounts. The vision is to convey not only the hostility faced by black travelers at the time, but also their resilience and ingenuity in their pursuit of experiencing the freedom America promises.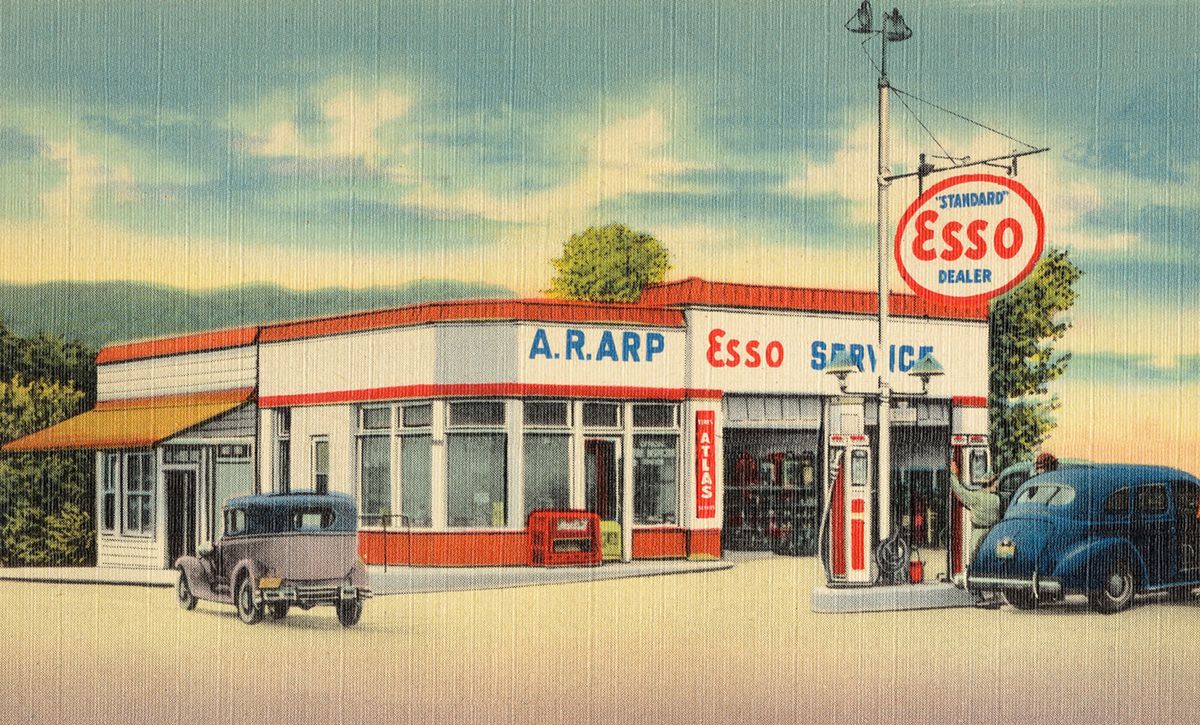 The Negro Motorist Green Book exhibition was developed by SITES in collaboration with Candacy Taylor, an award-winning author and photographer. It is also made possible through the Exxon Mobil Corporation.
Standard Oil Company of New Jersey, the predecessor to the Exxon Mobil Corporation, distributed "The Green Book" through its network of Esso gas stations, which welcomed and serviced black travelers. Esso was the only major retail distributor of "The Green Book." Furthermore, Esso provided opportunities for black-owned franchises. According to Exxon Mobil, over a third of Esso dealers in the 1940s were black. The company employed African Americans as pipeline workers, chemists, and corporate executives.
While based in Washington D.C., SITES has been sharing its vast wealth of Smithsonian collections to millions of people across the nation for over six decades. It is the largest traveling exhibition service in the world and has connected Americans to their shared culture through exhibitions on art, science, and history.
The Negro Motorist Green Book is scheduled to be on display in 12 cities across the United States over a period of 3 years. The Capitol Park Museum will be the only place in Louisiana where it can be viewed.
For further information on the exhibition and tour scheduling, visit the SITES website.