An Institute of Explorers Presents An Impactful Event
The BioCultural Institute's mission is to empower communities to take care of and connect with the natural wildlife surrounding them. They are particularly interested in exploring the biologic and geologic history of the great river basins around the world, in addition to examining how native flora, fauna, and indigenous cultures emerged in collaboration with the natural habitat of these great rivers. The BioCultural Institute also researches the impact of industrial globalism on these habitats.
On July 17 at 6 pm, The BioCultural Institue will present a five-course dinner that includes meals from three of the world's great river basins. The event will feature discourse concentrated on the interdependence of life on Earth and the river systems which connect oceans and lands. In addition, individuals will discuss how human cultures have developed reciprocally to the river system's connections. Amazon photography by Bruce "Sunpie" Barnes will be presented as part of the event's silent auction.
Impactful Presentations on Environmental Issues
The event will feature presentations by individuals of a BCI delegation that traveled to the Amazon, the world's river basin which makes up about 20% of all fresh water on Earth. Indigenous Juruna people who reside along the Xingu River, a sweeping clearwater river in the Amazonian basin, hosted BCI's delegation. The Xingu River is a vital ecosystem home to more than 600 species of fish, including several endemics. The construction of the Belo Monte dam is having destructive effects on the Xingu habitat and the Juruna's customs. A large portion of the land in the Xingu Basin has been clear-cut for pastures, transforming the vital rainforest into savannah and dramatically reducing the annual rainfall in the region. The proposed Volta Grande Mining Project, which aspires to be the largest open pit gold mine in Brazil, poses a further danger to the region.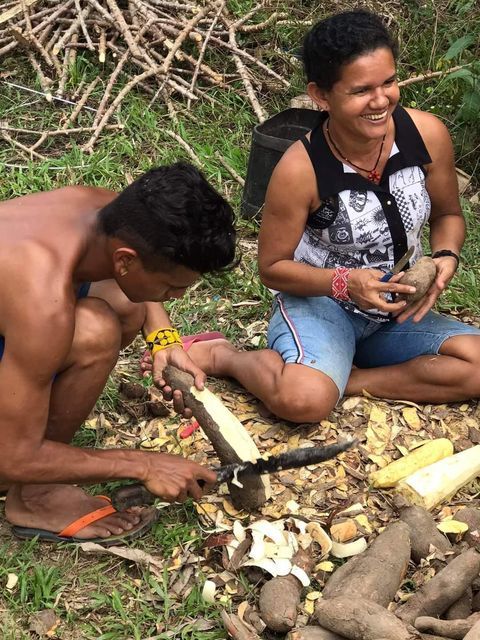 The dinner's proceeds will go towards helping the Juruna shed light on the danger posed to their native lands and customs by the aforementioned development projects. The BCI is assembling a "Rivers Connect the World" delegation, which will consist of individuals speaking for the Mississippi and Mekong Rivers alongside members of the Juruna. These individuals are passionate about sharing stories of how humans are connected by the world's great rivers.
Event Details
The event will take place at Carmo on 527 Julia Street, New Orleans, LA. Tickets can be purchased with this link: https://the-biocultural-institute.square.site/. If you have any questions or want to request more information, contact Dana Honn at dana@cafecarmo.com.