Raw, fried, between French bread, grilled, charbroiled, shucked at home with friends and family, enjoyed out at a favorite restaurant, dazzled with hot sauce, or dunked in horseradish, no matter the manner, New Orleanians have a known and undoubtable love for oysters.
The state of Louisiana produces one-third of the nation's oyster supply, and the city has an entire festival dedicated to celebrating them.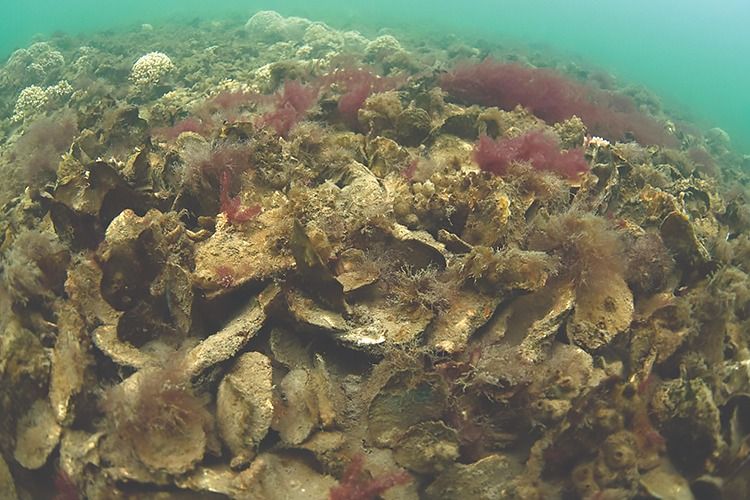 Do you know what's even better than enjoying delicious oysters? Discarding the shells in a helpful and environmentally-friendly way afterwards. The Coalition to Restore Coastal Louisiana's (CRCL) Oyster Shell Recycling Program has combined our annual consumption of millions of oysters with a way to enhance local fisheries, help protect historic heritage sites, and reduce Louisiana coastline erosion.
Founded nearly 10 years ago back in 2014, CRCL's Oyster Shell Recycling Program is the first of its kind in Louisiana. Embracing the phrase "once you shuck 'em, don't chuck 'em," the program strives to keep leftover oyster shells out of landfill, and instead, recycle them to construct shorelines across Louisiana.
CRCL makes weekly collections of recycled shells from restaurants across the city to use later on for shoreline restoration. Acme Oyster House, Cooter Browns, Bywater American Bistro, Drago's, Katie's, SideCar, and Superior Seafood, are just a few of the 25 New Orleans restaurants that have partnered with the shell recycling program (you can view the full list of participating restaurants online). Restaurants have the option to choose between three (Monday/Wednesday/Friday) and five (Monday/Wednesday/Friday/Saturday/Sunday) pickup-days per week, with a 7-days-a-week pickup option soon to come. Darrah Bach, Oyster Shell Recycling Program Coordinator, explained that program organizers are eager for other restaurants to join the mission in order to collect even more shells.
"We have specifically designed our contract with the pickup service provider to have capacity to bring on as many restaurants as are interested," Bach explained.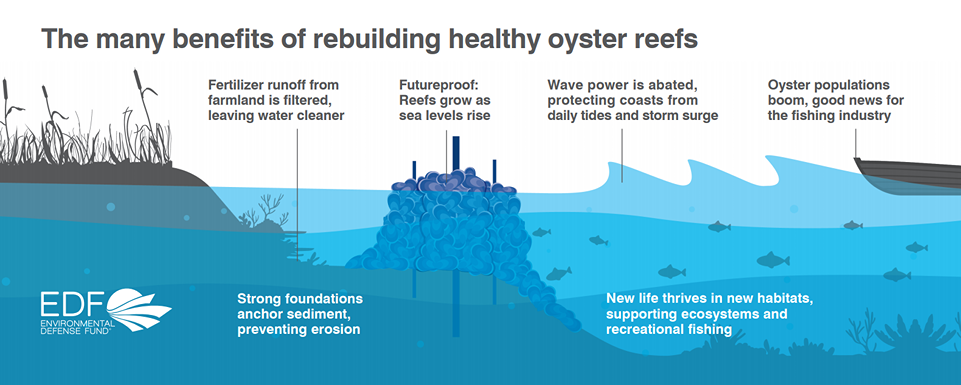 Next time you're at your favorite restaurant with a menu featuring fresh oysters, make sure that they are involved with the Oyster Shell Recycling Program; if they are not, urge a partnership. Restaurants interested in a partnership can apply for more information online or send an email to us@oysterscrcl.org.
In addition to ordering your favorite oyster dish at one of these 25 coastline-conscientious eateries and urging other restaurants to consider a partnership, you can also support the program by recycling shells yourself. If you host shucking or chargrilled gatherings at home, or even if you opt for a take-out dish featuring oysters on the half-shell, you can bring your used shells to one of two drop off locations. These drop-off locations have been made possible through additional partnerships with local organizations Glass Half Full NOLA and the Green Project. Glass Half Full (3935 Louisa St.) offers drop-off hours on Monday and Wednesday from 9:00 a.m. to 5:30 p.m. and Saturday from 9:00 a.m. to 4:00 p.m. The Green Project (2831 Marais St.) offers drop-off hours from Wednesday to Saturday, 11:00 a.m.- 4:45 p.m. Simply place your used/unwanted oyster shells in one of black bins with bright-green lids.
Between participating restaurant partners and drop-off bins, Bach describes how much can be potentially collected on a given day: "We currently have 79 bins in rotation. If all bins were full on pickup day, we could collect 31,600 pounds of shell in one day."
Since being founded in 2014, more than 12.6 million pounds of shells have been recycled (three million pounds since 2020) through the program's efforts. To date, a total of five restoration reefs have been built: the Biloxi Marsh Living Shoreline in St. Bernard Parish (built in 2016 using 868 tons of shell to restore .5 miles of reef), the Pointe-au-Chien Community Reef in Lafourche Parish (built in 2019 using 200 tons of shell to restore 400 ft of reef at an Indigenous mound site), the Barataria Bay Living Shoreline in Jefferson Parish (built in 2020 using 800 tons of shell to restore .75 miles of reef), the Plaquemines Community Reef in Plaquemines Parish (built in 2021 using 150 tons of bagged shell to restore 300 ft of reef at an additional Indigenous mound site), and, most recently, built last year in 2022, the Pointe-au-Chien Community Reef #2 in Lafourche Parish (150 tons of recycled shell to restore 400 feet of reef).
The five projects combined have protected 8,000 feet of shoreline along the Louisiana coast. After each reef is built, it is then further monitored annually to assess shoreline changes and biological development.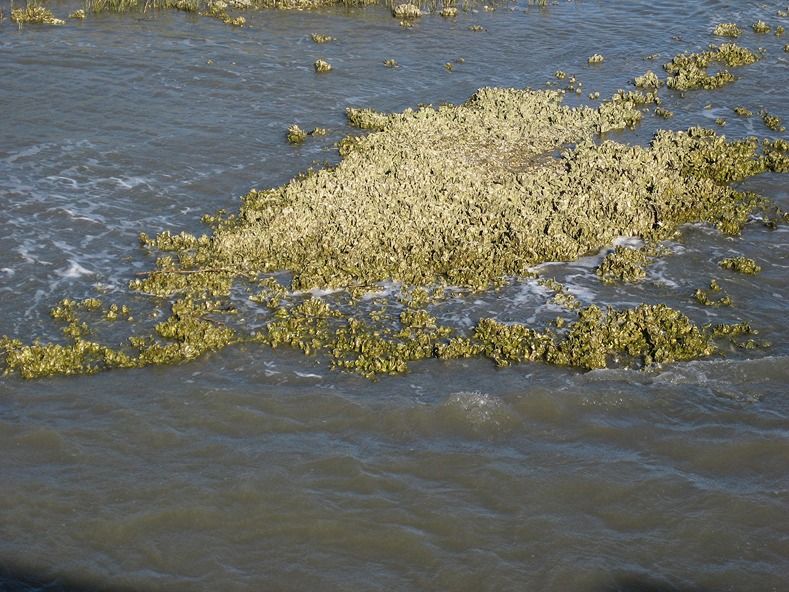 "What we've actually found through analyzing drone footage over time is that the reef can reduce the rate of erosion by 50% in front of the marsh that it's protecting," explained Bach. She further adds that because oysters are a living shoreline protection mechanism versus a breakwater construction built with rocks, it actually recruits new oyster growth. Annual monitoring results show between two and four generations of baby oysters naturally finding recycled shells to latch onto, essentially acting as a nursery. "For an oyster lover, the realization that you eating an oyster and putting it [the shell] back in one of our bins is promoting the growth of new oysters for you to enjoy is amazing," said Bach.
Looking to do more than just eat oysters to save the coast? Consider volunteering with CRCL to help bag shells for use in reef restoration projects, or join them out on the water for a reef deployment. You can stay up-to-date on volunteer opportunities by signing up for CRCL's email list
and checking for event updates online.