In just a few days, the Old No. 77 Hotel, located at 535 Tchoupitoulas St., will be presenting a showcase from its newest artist in residence, Chloe' DuPlessis. The Old No. 77 Hotel offers an Artist in Residence program every summer, letting an artist from out of town "take up residence" in the hotel and create art inspired by New Orleans, according to provenancehotels.com.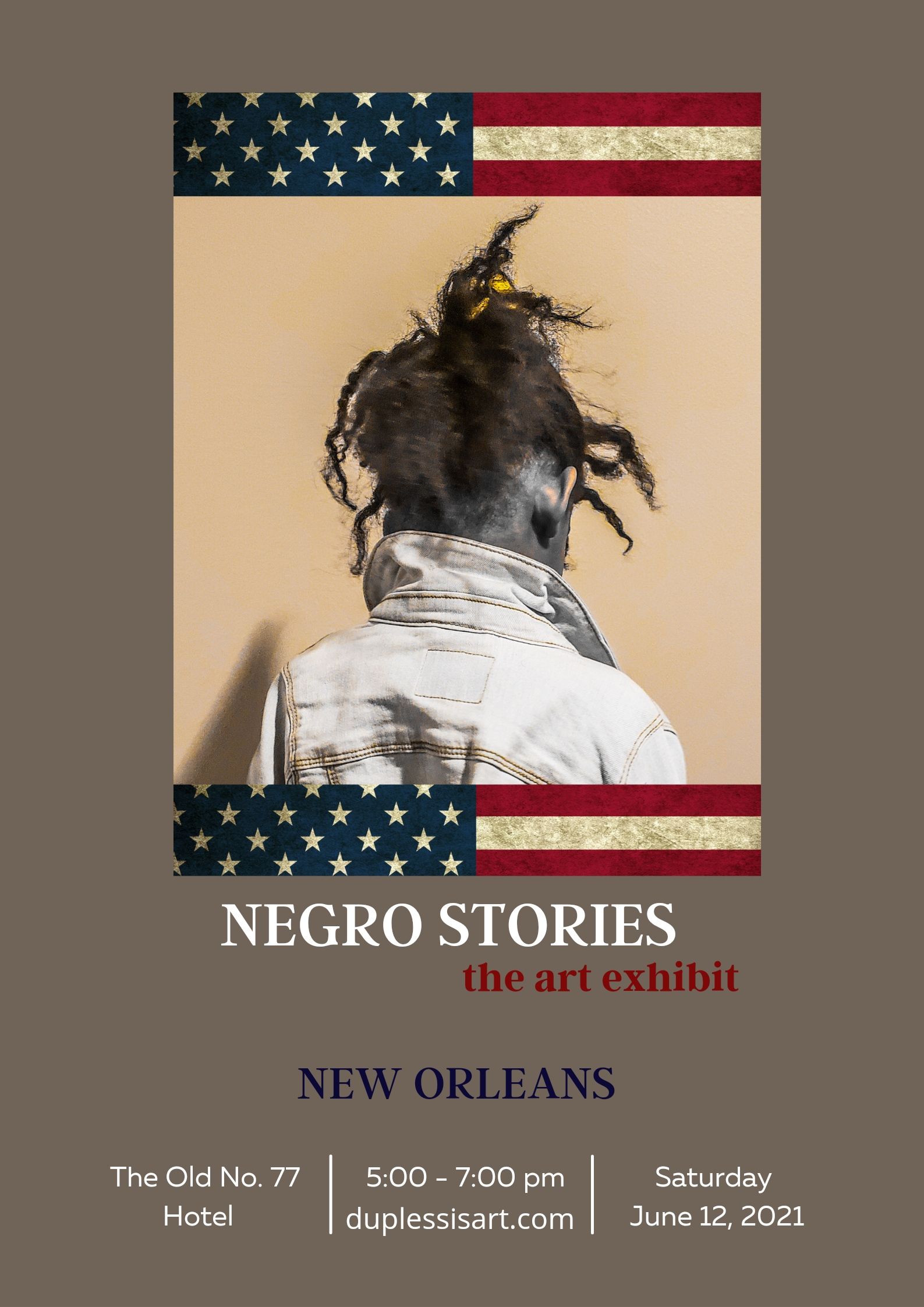 DuPlessis, a legally blind digital collage artist, is a Louisiana native, graduated from UNO with a degree in Cultural Studies, and has been working for over 20 years in "intercultural engagement, advocacy, and arts administration," according to a press release from DuPlessis Art. Her work has been lauded for its ability to shed light on forgotten history and to inspire collective healing.
This one night only art exhibit will feature DuPlessis's nationally recognized exhibit, Negro Stories. The event will take place Saturday, June 12 from 5 p.m. to 7 p.m. and is completely free to the public.
"Negro Stories examines American history and the concepts of collective trauma and healing, through the lens of racial discrimination," according to the press release.
This exhibit opened in Denver, Colorado, this January and was met with so much praise that Denver's mayor Michael B. Hancock declared February 1 "Negro Stories Art Exhibition Day" in the city. During her and the exhibit's time in Denver, DuPlessis was also featured on Colorado Public Radio and in 303 Magazine.
As is required of the Old No. 77 Hotel Artist in Residence program, DuPlessis will also be presenting a new work inspired by New Orleans alongside Negro Stories at this showcase. Attendees to the exhibit will even have the opportunity to meet DuPlessis!
To watch as DuPlessis documents her time in New Orleans and her residency, follow @duplessis.art and @Old77Hotel on Instagram.