First, quench your summer thirst with a selection of beers from South America at Tito's Ceviche and Pisco on Magazine Street. Pair their Ceviche Limen, Quinoa Salad, or Hamachi Collar with beers from Peru, Colombia, and other countries. 5015 Magazine St., 504-267-7612, titoscevichepisco.com.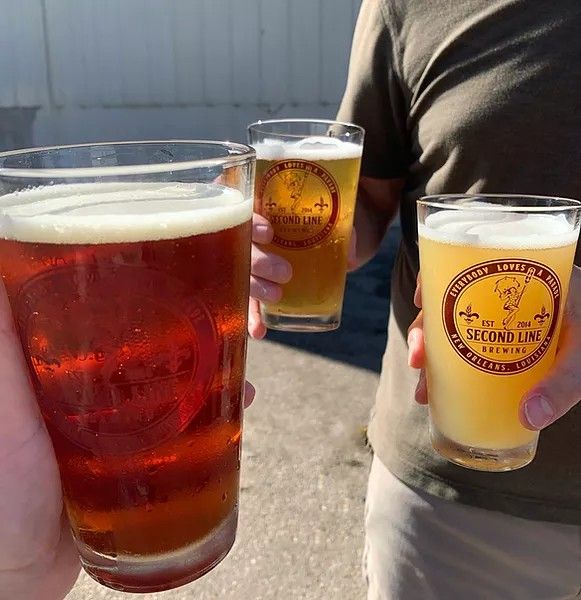 You don't have to leave Louisiana to enjoy Mexican beer and food. Toast your next Taco Tuesday with Tacos Del Cartel's large selection of Mexican cervezas! Their beers pair perfectly with all of the dishes on their menu, including the Carnitas and Birria Tacos. 2901 David Dr., 504-381-5063, tacosdelcartel.com.
For an international beer born right in the French Quarter, try The Red Stallion—a Vienna-style beer brewed at the Crescent City Brewhouse. This beer is copper-colored and contains malty and hoppy flavors. Enjoy it with a great burger or a plate of mussels. 527 Decatur St., 504-522-0571, crescentcitybrewhouse.com.
Cracking open a Red Stripe at 14 Parishes is another good way to celebrate International Beer Day, which is always on August 6. This Jamaican restaurant has two locations in the New Orleans area and offers delicious Jamaican cuisine like their amazing jerk chicken! 234 Loyola Ave., 14parishes.com.
Saluti! Serving New Orleans since 1957, Venezia is a classic Italian restaurant that also offers a nice beer list of Italian beers. Having a Peroni beer at Venezia is perfect for International Beer Day; this Italian beer pairs nicely with the restaurant's tasty Italian fare. 134 N. Carrollton Ave., 504-488-7991, venezianeworleans.net.
Lastly, enjoy the Pour With Vigor, a Czech-style Pilsner at Second Line Brewing, on International Beer Day. This simple beer is perfect to sip on while enjoying the beer garden's outdoor patio and pop-up food vendors. 433 N. Bernadotte St., 504-248-8979, secondlinebrewing.com.