There's something incredibly communal about a quilt—all those different pieces, woven together to create something beautiful. The team creating the new Museum of the Southern Jewish Experience (MSJE) (which is slated to open next year) knows that, and that's why the last exhibit museum-goers will visit is an interactive experience where they will be able to add a square to a quilt, which will be a permanent part of the museum. Every visitor will contribute their unique mark, creating a sense of community that is central to the work of this museum.
Located in the Warehouse District, the MSJE is working closely with Gallagher and Associates, the same group that designed New Orleans's immensely successful World War II Museum. The team's vision is to create an interactive, educational, and thought-provoking space to remember the stories of the many Jews who live in the American South, whether through artifacts, oral histories, or interactive maps.
The MSJE is a new museum with new exhibits and stories to tell, but it inherited its name and quite a few artifacts from a predecessor based in Utica, Mississippi. As rural Southern Jewish congregations grew smaller due to immigration to the cities, people donated their artifacts and archived their records. That museum closed in 2012, and this museum, with a similar mission but without the same ties to larger organizations, will be opening in 2021. The stories being told here are unique to Jews living in the American South. For instance, they'll be selling Marcie Cohen's book Matzoh Ball Gumbo, likely not something you'd see up north.
The museum hopes to work closely with the New Orleans community as a whole. It offers an internship for local college students, and it intends to offer programming for students and adults. The museum has the unspeakably difficult task of telling the stories of communities across 13 states, so they don't have any NOLA-specific exhibits, but there will be stories featuring New Orleans residents. They hope to draw in visitors from across the country, and their feasibility study predicts an annual attendance of 40,000. Still, to make this feat happen, the museum hopes to raise $10 million, and they've already raised $6.7 million of that, much of which came from local individuals and foundations. They've also seen a show of support from the New Orleans Tourism Marketing Corporation, the Greater New Orleans Foundation, the Office of the Mayor, and other local tourism groups.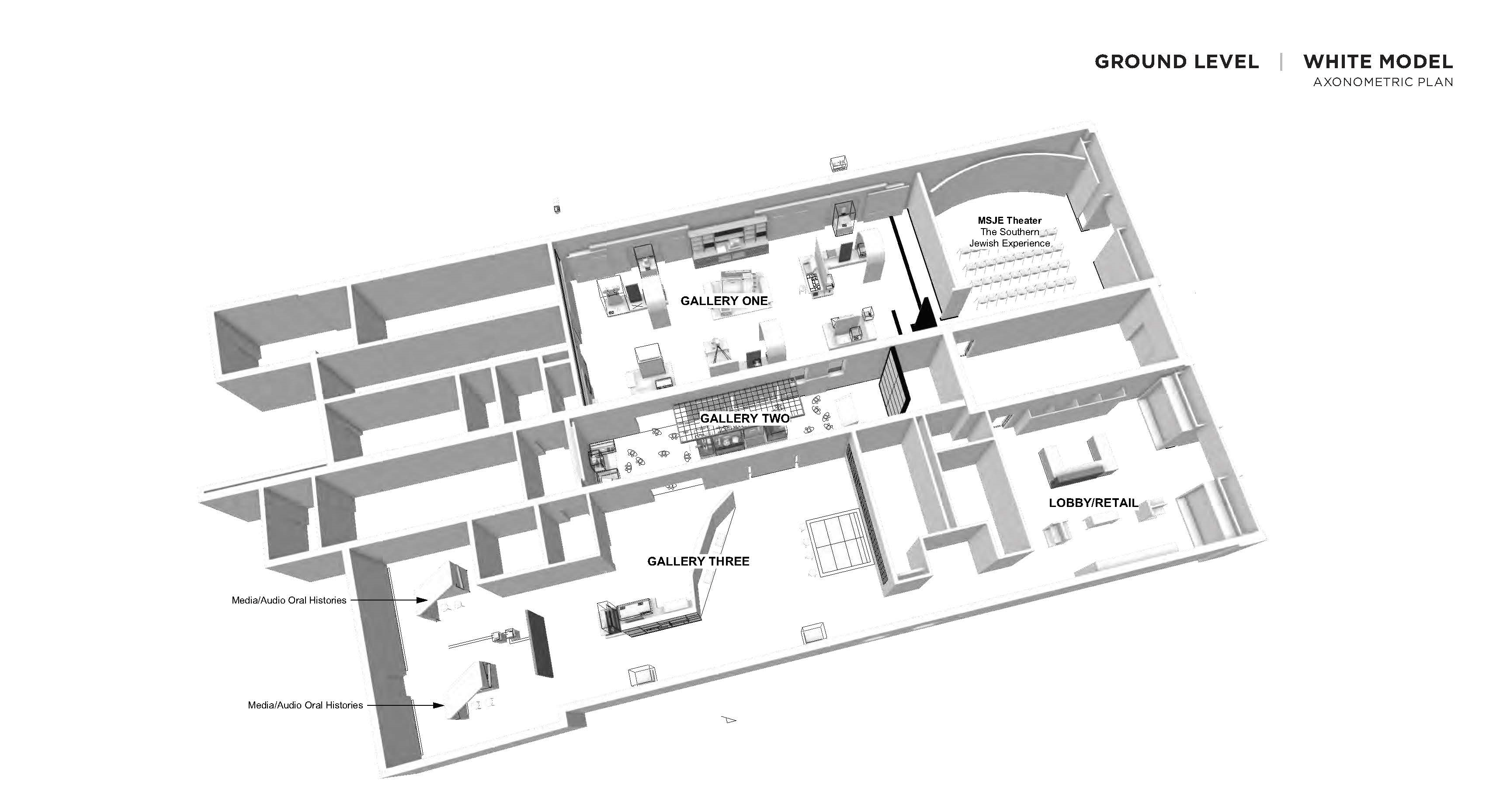 So what makes these stories so special? Historically, Jewish communities lived in enclaves, depending largely on each other for support. Even when many emigrated to America, most Jews tended to live in largely self-sustaining communities. This made sense: It makes life easier when, for instance, there's a kosher butcher right down the street. But this didn't happen in the South. Many people settled in cities, but others made their homes in small and medium-sized rural towns. Of course, there was very real adversity to be dealt with, but in many cases, Jews and Christians worked together to create a space that felt like home. "This is the lesson that we're hoping everyone can take away," said Board Chair Jay Tanenbaum. "America was built by people of all sorts. It was built by immigrants. And when we live closely, we can do great things. We understand each other. We love each other."
To donate, click here.
The Museum of the Southern Jewish Experience: 818 Howard Ave., msje.org.