Stroll down any hip neighborhood blossoming with commercial and social opportunities and you will likely see portraits of its character expressed in colorful, highly visible public murals.
Once viewed as a sign of rebellion, street art - real estate's equivalent of a tattoo - are now hallmarks of growing millennial cosmopolitan communities. But, like tattoos, this wasn't always the case - it was once a clear "do not enter" sign for a dangerous neighborhood.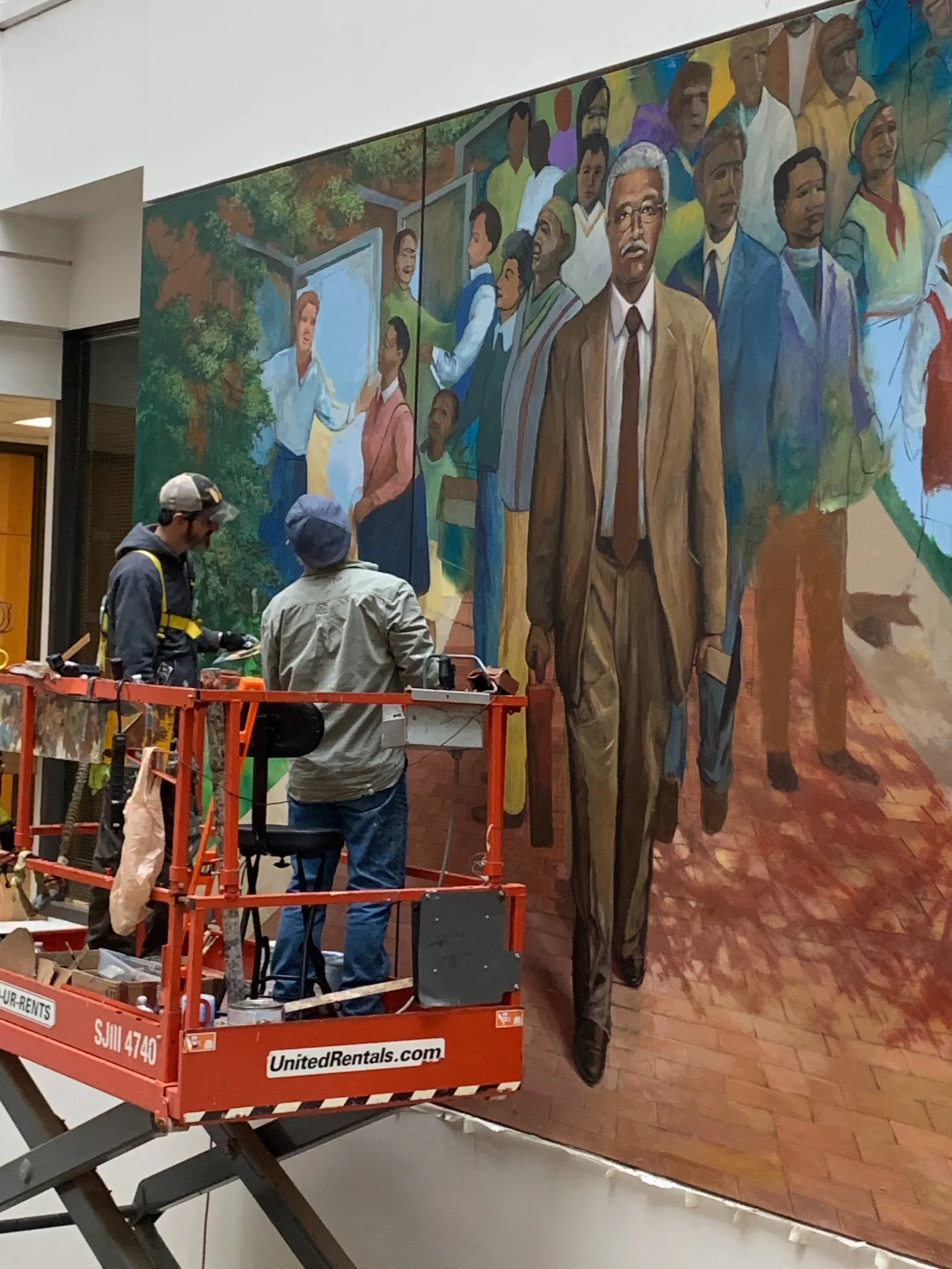 This perception was largely an aftermath of the Broken Window Theory. Conceived in the 80s, it hypothesized that if a person walks through a neighborhood and sees a broken window, they will assume that no one cares…soon, another broken window pops up, followed by another, slowly crashing down into a cycle of vandalism and violent crime. The concept was the basis for the infamous, early 90s New York City crime purge, which singled-out graffiti as a crucial catalyst with a strict zero-tolerance policy.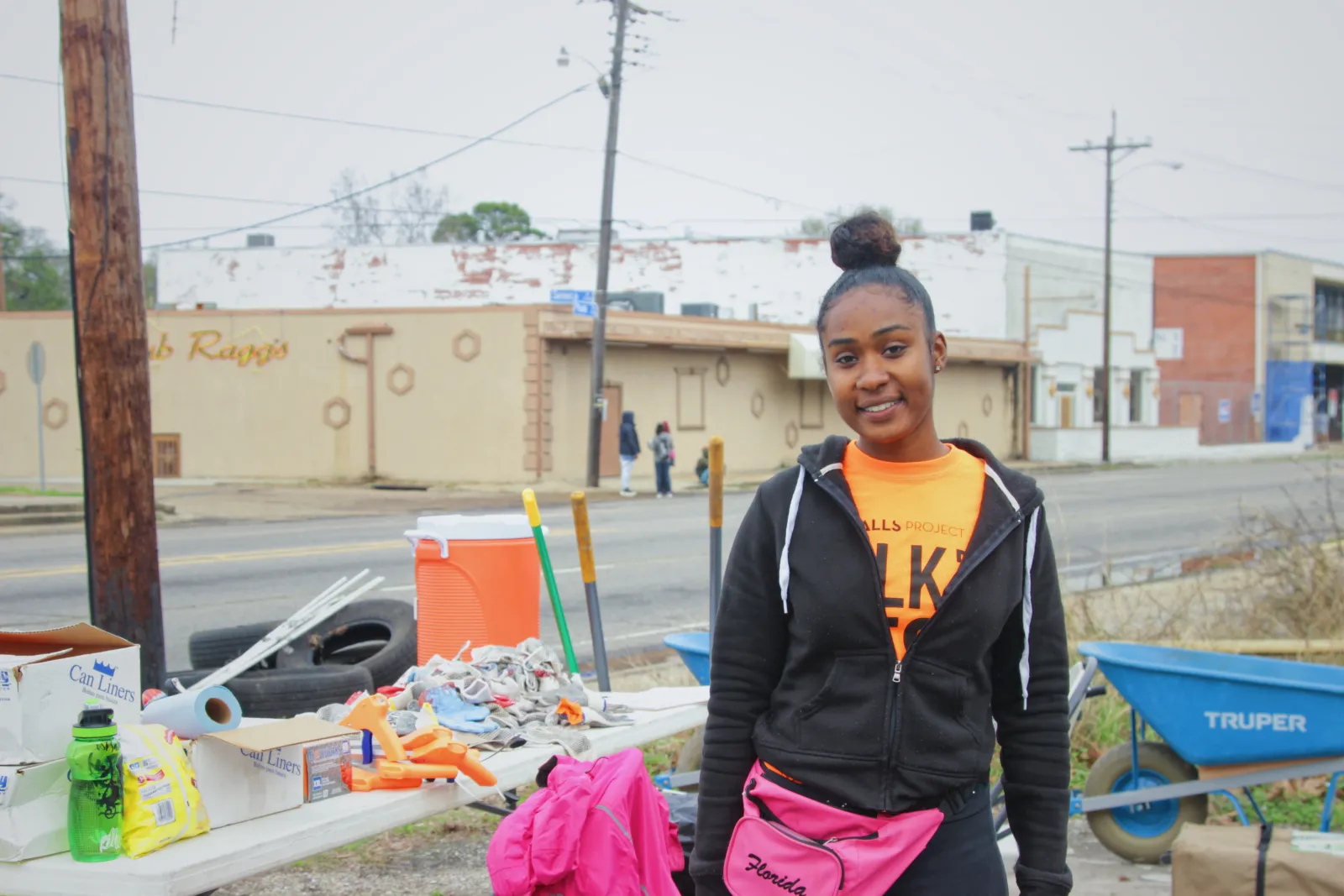 Countless sociological studies have since disproven the Broken Window Theory. However, nothing repudiates street art's (or post-graffiti, if you will) role as succinctly as an email sent to renowned artist Banksy republished in his 2006 collection Wall and Piece; the submission decries skyrocketing property values in East London as a direct result of his signature vandalism.
Street art's power to revitalize neighborhoods is not restricted to major metropolitan areas at the hands of international brand-name artists. Here in Louisiana, Baton Rouge-based the Walls Project is proving that showing how much a community cares can start with an empowering work of public art.
What started in 2012 as a means of generating tourism and local pride by encouraging artists to paint murals on outdoor walls in downtown Baton Rouge has grown into a full-throttle conductor for community reactivation. Expanding its vision into blight remediation, education and urban farming initiatives, the Walls Project has since partnered with more than 200 community organizations to inspire and revitalize underinvested neighborhoods throughout our state and beyond.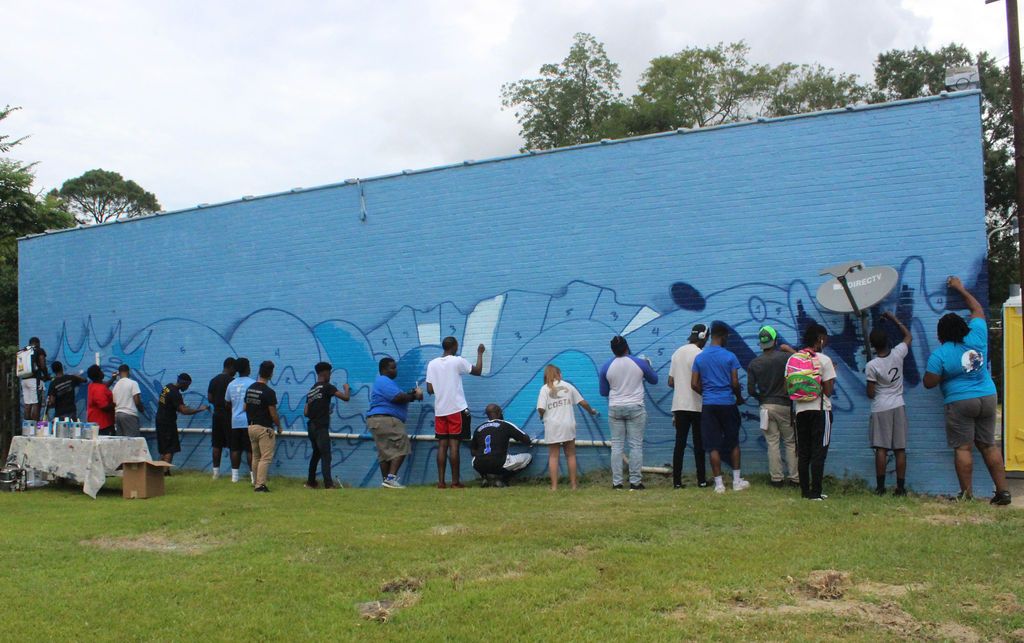 "We still love to paint," Casey Phillips, executive director and co-creator of the Walls Project, said. "However, we now use public art as a means of building community trust to earn the right to work with our Future Funds and urban farming programs, and other services to directly help under
served areas."
Indeed, the Walls Project's nearly 130 murals have opened many doors over the past decade. For example, its Future Funds program has trained more than 3,000 adults, veterans, and teens in software development and digital photography. More than 95% of these students come from low-to-moderate income households; 75% are female and nearly 90% are African American, both demographics severely underrepresented in the tech space. Furthermore, its Baton Roots community farm at Baton Rouge's Howell Park has produced more than 40,000 servings of fresh food for East Baton Rouge residents, and its blight remediation efforts—including its annual MLK Fest—have cleared 180 tons of trash from streets and vacant properties and reactivated six miles of blighted commercial corridors.
Like everyone, the Walls Project faced significant barriers to its operations these past two years as result of COVID-19. Seeing that other community organizations were scrambling to address the needs of the communities during the beginning of the pandemic and state shutdown, it organized perhaps its most significant endeavor to date: the OneRouge coalition.
"In March 2020, we began hosting weekly Zoom calls to connect non-profit, municipal, and business leaders to navigate the challenges of COVID—especially for our brothers and sisters living below the poverty line," Phillips said. "The calls became known as the OneRouge community, where the mayor, governor, and even US Congress members could listen in to connect resources to needs on the ground in communities that needed it most."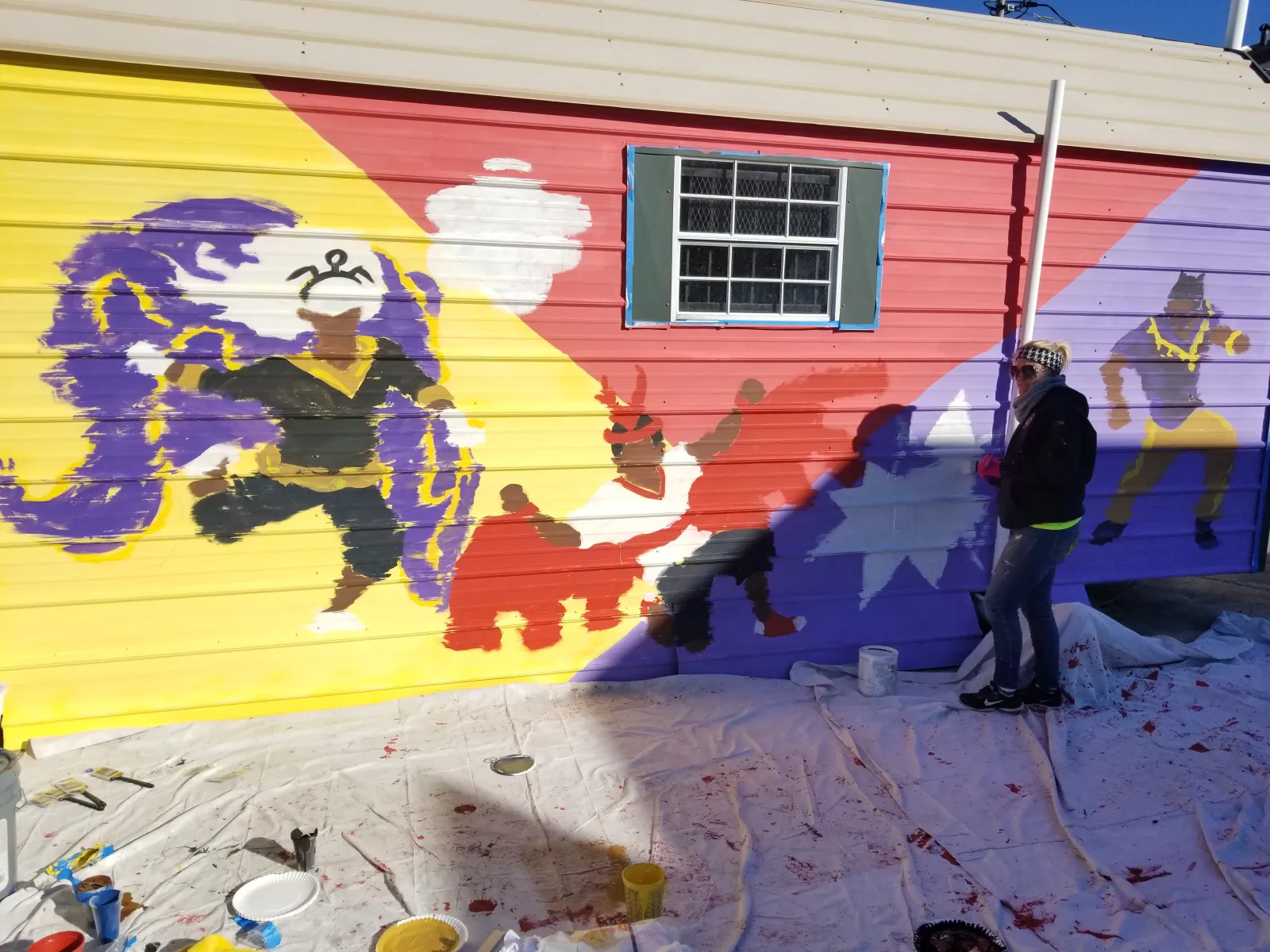 Specifically, these needs revolved around economic and workforce development, access to education, food insecurity, and social services for the working poor. To drive awareness to these causes, the public arts arm of the Walls Project commissioned a series of murals addressing each of the Nine Drivers of Poverty—a series of criteria for assessing, identifying, and providing solutions for poverty created by the Walls Project and its partners. To continue to provide educational access during this time, its Future Funds programs began offering remote learning curriculums.
While the Walls Project currently has plans lined up for roughly a half-dozen cities throughout Louisiana, as well projects in Denver and Dallas, no initiatives are currently scheduled for New Orleans. Phillips credits this primarily to New Orleans' already thriving public art scene; however, he also concedes that early efforts to work in New Orleans this past decade were suppressed by "local politics" (see sidebar).
Still, the Walls Project has much to owe to the Crescent City. It has employed a number of New Orleans artists, including muralists Ceaux and Brent Houzenga, for its public art projects. Likewise, Baton Roots was inspired by a collaboration with the Broad Community Connections' ReFresh project. Phillips emphasized that the Walls Project would love to partner with local organizations in New Orleans should the opportunity present itself.
As the New Year approaches, the Walls Project looks forward to making inroads to improve communities one wall at a time.
"The Walls pivot [from strictly art into community improvement] wasn't done out of vision, but rather instinct and a collective dissatisfaction with the impact we were making in our community," Phillips said. "The challenges are too many to count, but successes are all the individuals and families we have been able to partner with to get resources where they need to be."
Nola Mural Project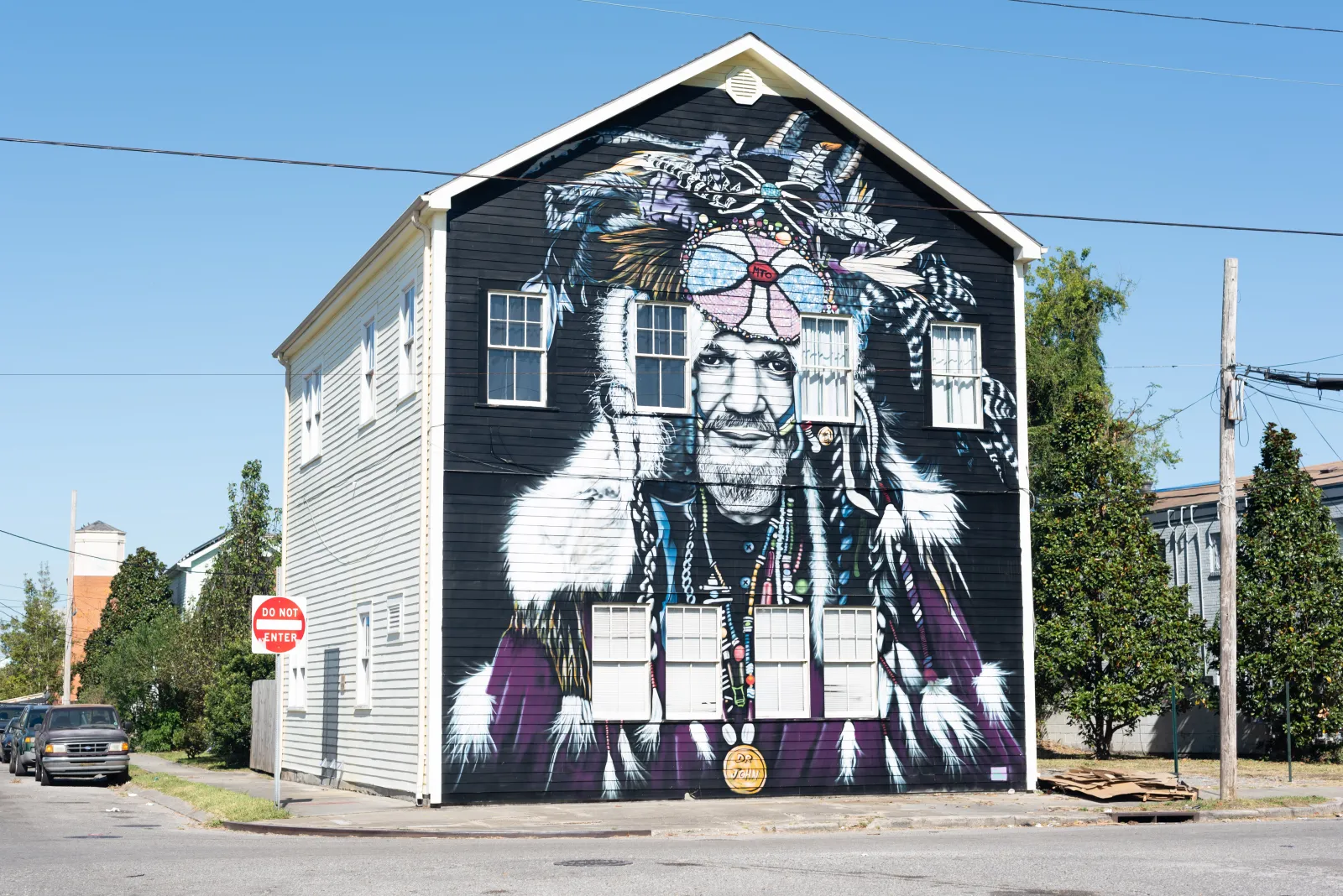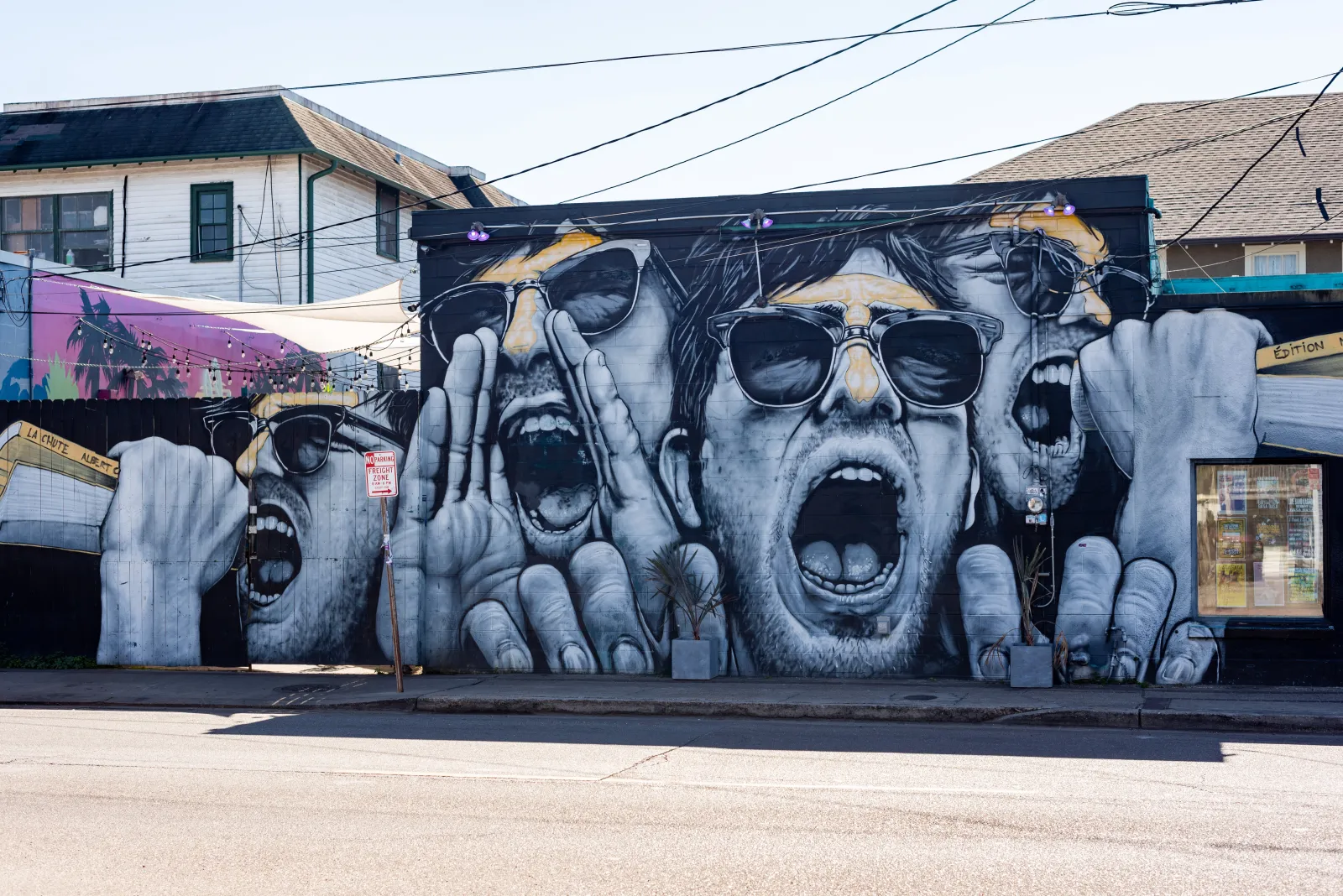 New Orleans' always growing public art scene would not be what it is today without the work of the NOLA Mural Project. The group's ACLU-represented victory in the case of Neal Morris v. City of New Orleans eliminated a local ordinance requiring property owners to submit a $500 fee and months of paperwork and bureaucratic review before commissioning a mural. Prior to this ruling, the group originally formed to pair wall owners with artists at no charge while helping both navigate these draconian local policies.
Though seemingly no longer active since defeating the unfair laws it was formed to fight—its last Instagram post on July 16, 2019 following the aforementioned court ruling signed off with, "Not sure what is to come for the NMP. Open to suggestions," and a representative could not be reached for this article. A map of their owner/artist assisted murals can still be found on their website.