After two years of quiet nights, New Orleans will soon turn purple, green, and gold. Colorful floats will roll down the streets, throwing beads and doubloons to parade-goers. Vibrant music will make even the most reserved dance in their Carnival gear. This year, Mardi Gras will be a season of rejoicing.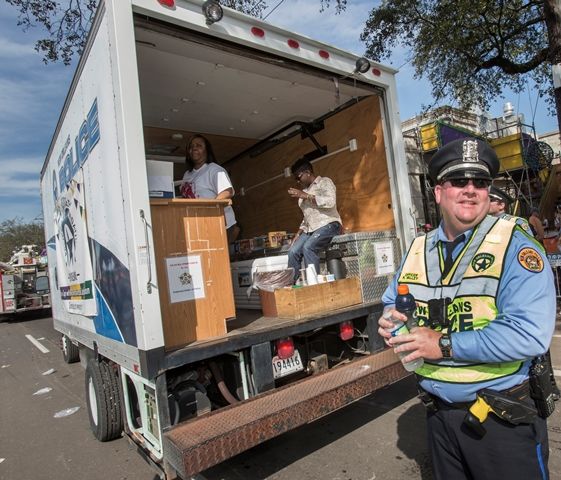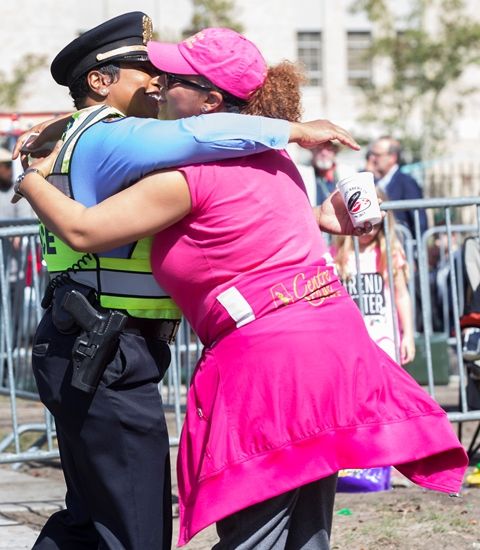 The Mardi Gras we know and love wouldn't be possible without the New Orleans Police Department's (NOPD) Krewe in Blue, and this year, you can Adopt-A-Cop for just $10! Your support ensures officers enjoy hot meals and snacks while patrolling the streets throughout Mardi Gras season.
Every year, NOPD teams up with federal, state, and local officers to ensure parade krewes and parade-goers are safely partaking in Carnival festivities. If you're interested in adopting a cop, visit nopjf.org/adopt-a-cop.