There is nothing wrong with the French Quarter. In fact, that sole feature is what attracts so many visitors to New Orleans all the time. The problem is, though, is trying to steer your out-of-town visitors away from the Quarter when they come to visit. You don't always want your holidays to be centered around the drinking, shopping, eating, and other tourist attractions that the Quarter offers, but you may not be able to think up other options on-the-spot. So where should you take them, so that they can see what else the city has to offer?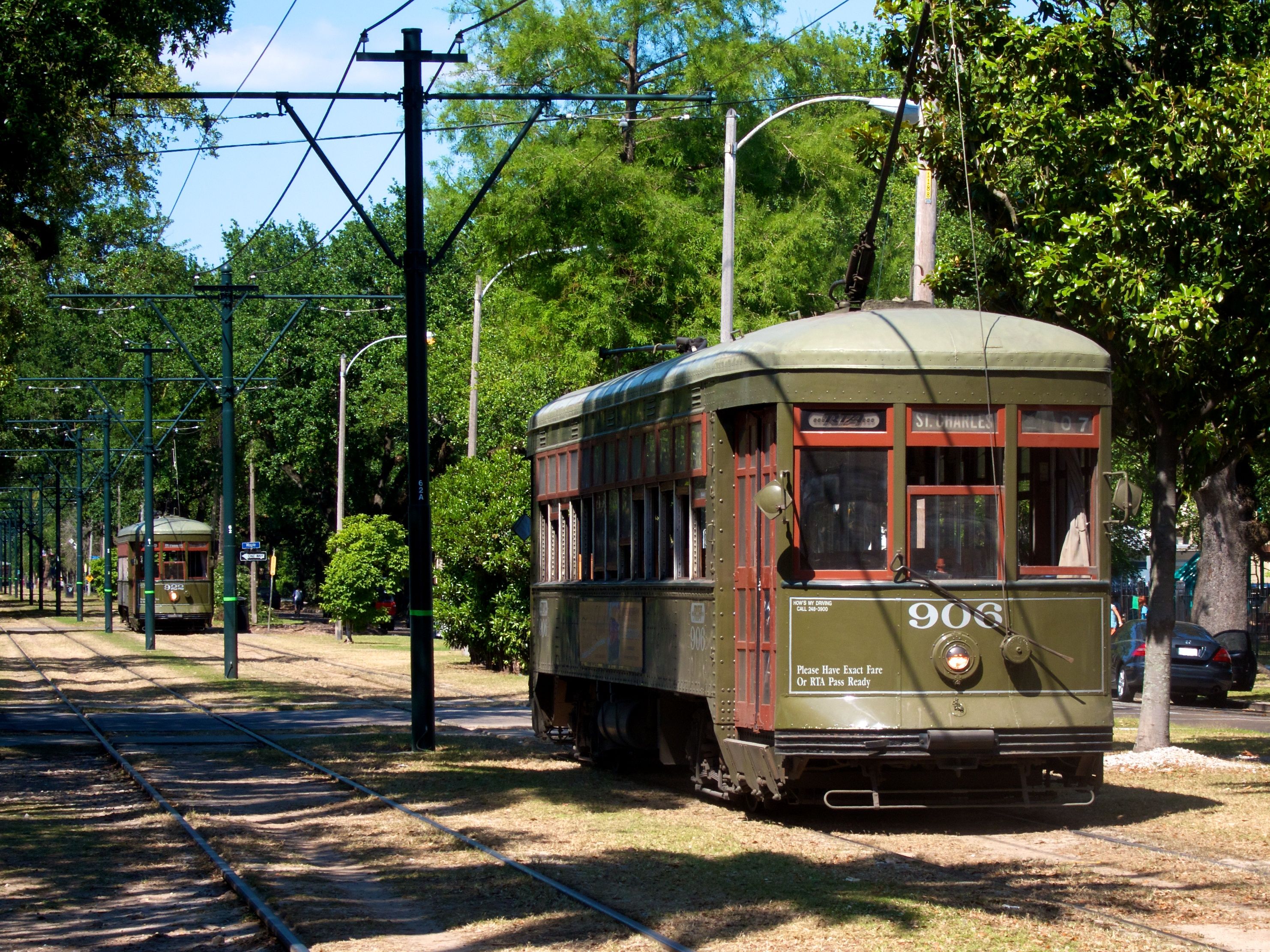 St. Charles Avenue
There is a lot to see along St. Charles Avenue. One obvious feature is the St. Charles Streetcar line, which happens to be the oldest continuously running streetcar line in the world-it has been running since 1835. This line also features the historic Perley Thomas streetcars, notable for their green color that differs from the red Perley Thomas replicas that are on every other route.
Some cool spots where you could stop to wet your whistle include Igor's-a great dive bar, the Avenue Pub-notable for their huge selection of adult beverages, and Hot Tin at the Pontchartrain Hotel-the view alone is worth the stop. There are plenty of places to grab a bite, too: the Trolley Stop Café, Superior Grill, and Houston's-to name a few.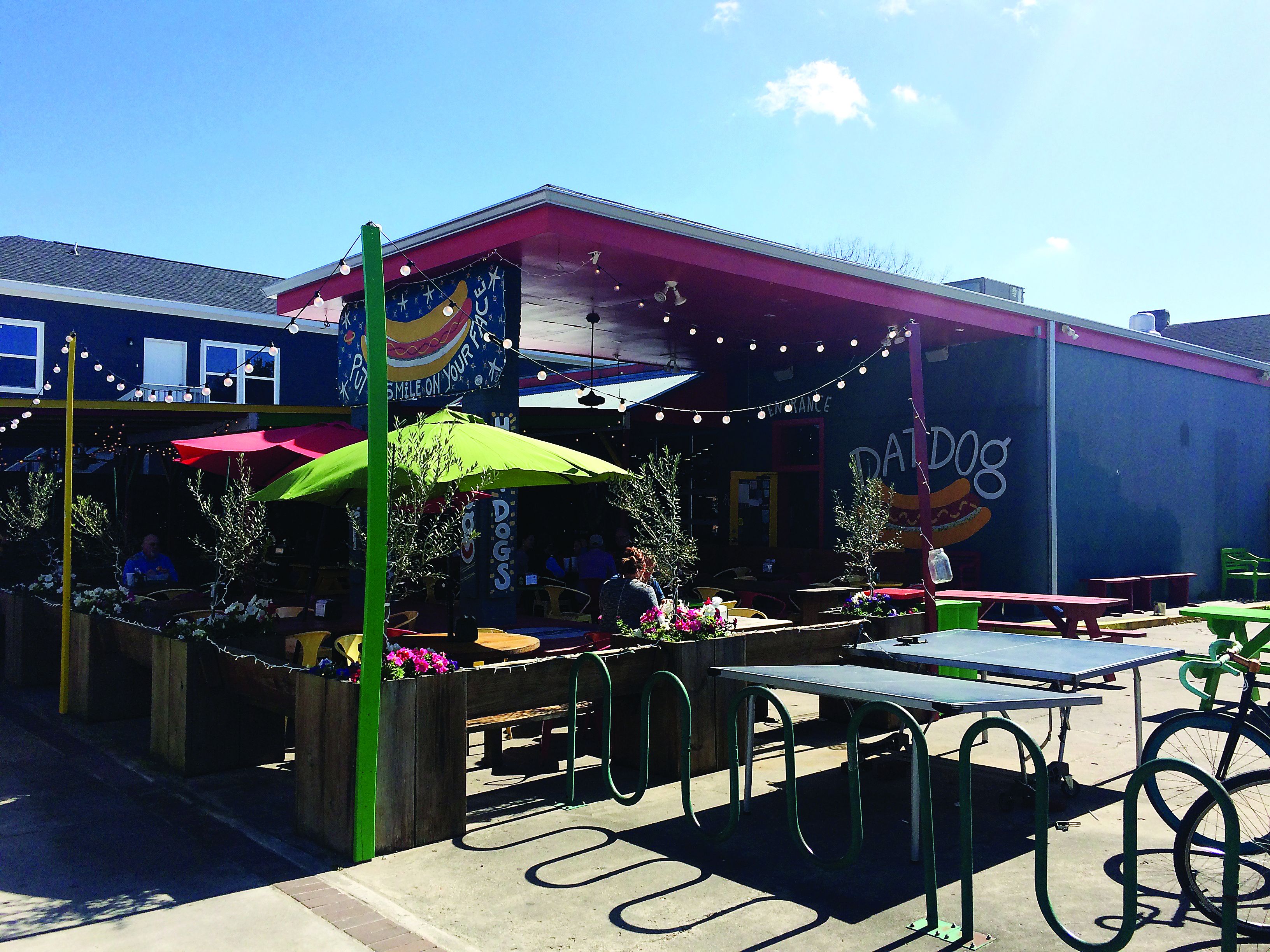 Magazine Street
There is a myriad of shopping locales located on Magazine Street, and most are easily walkable from one another. You could take your guests for a New Orleans keepsake at NOLA T-Shirt of the Month Club, do some vintage cloth shopping at the Funky Monkey, or pick up some original and unique keepsakes at Miette.
Mid-City
By Thanksgiving, the Fairgrounds is up and rolling again. Whether they are featuring typical horse racing or novelty racing such as racing dachshunds and other canines or showcasing exotic animals-occasionally having ostriches and zebras run-the Fairgrounds offers fun for adults. The festivities on Thanksgiving Day are particularly worth a visit, but one should dress to impress on this particular day-including large and festive hats.
Aside from the Fairgrounds, there is plenty to see in Mid-City. A leisurely walk by Bayou St. John is nice. A lunch at the historic Parkway Bakery & Tavern can net your family and friends a tasty po-boy in a busy but quaint atmosphere. From there, it is a quick jaunt to Bayou Beer Garden or Wrong Iron on the Greenway for a beer, wine, or
cocktail in a nice outdoor venue, which
both have to offer.
Or you could even head over to the Shamrock and play a cornucopia of games inside this upstairs bar. The vast expanse is filled with games as far as the eye can see:
ping-pong tables in closed rooms, 23 pool tables, a beer pong area, mini bowling, darts, shuffleboard, foosball, skee ball, basketball games, Connect 4, Jenga, and an assortment arcade games. There's plenty of beers on tap and food to be had as well. There is also Rock 'N' Bowl just down the street from the Shamrock, so y'all can get your bowl on after you played enough ping-pong or pool to impress either Forrest Gump or "Fast" Eddie Felson-from Forrest Gump and The Hustler, respectively. Rock 'N' Bowl boasts food and adult beverages as well. Plus, they often have live acts perform inside the alley.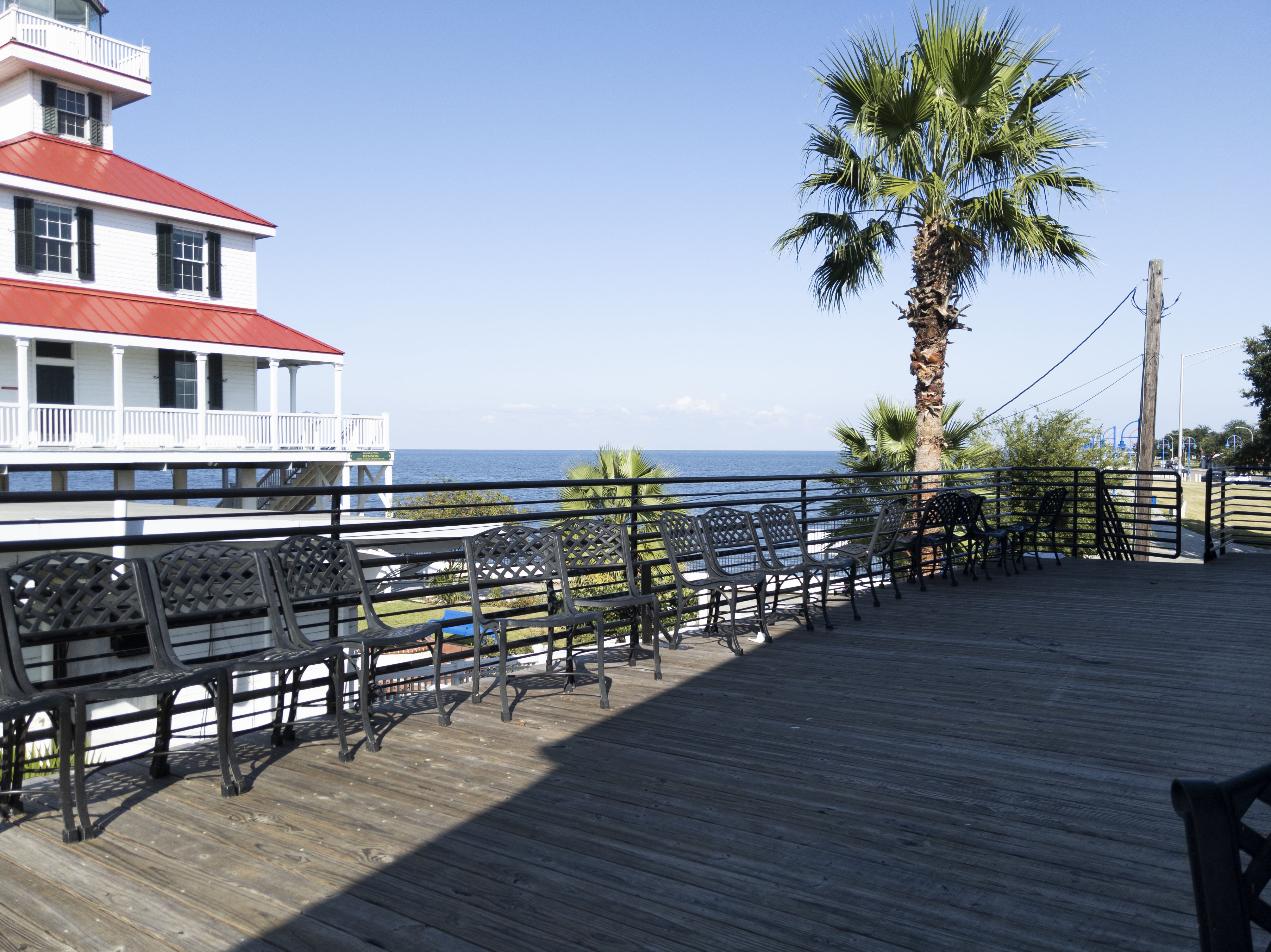 Lakeview
There is a strip of Lakeshore Drive that hosts a few restaurants and the like that have live bands and are located right on the waters of Lake Pontchartrain. This small area has Felix's Restaurant & Oyster Bar, the Blue Crab Restaurant and Oyster Bar, and Landry's Seafood House. This small area seems so unlike the rest of New Orleans because of the docks, the view of the lake, and the assortment of boats and yachts that are often seen in the area. There's even a house boat or two. Not only can you get tasty grub, but you can see some live music and procure yourself, and your guests, adult beverages-assuming everyone is of age.
Et Cetera
Perhaps you will be cajoled into taking part in some tourist activities in the French Quarter, but maybe you could pull your guests away from the usual spots and visit Coop's Place for a bite, the Chart Room or Johnny White's for a beer, or go see a show at One Eyed Jack's or Preservation Hall. Just because you have visitors in town doesn't mean you have to visit the same spots every time-there is a myriad of choices in the City that Care Forgot.This is our chance to make an impact and bring the best of ourselves-our chance to let our local community know that we are dedicated to our craft and that we exist."