Whether you've been living in New Orleans since you were in diapers or you're just visiting for the weekend, we've all been made extremely aware of one thing: it's HOT. We New Orleanians are known for our resilience, and the party continues to go on regardless of how high the mercury is rising. I recently polled my friends on social media and here are some of their favorite places to have a good time in the air conditioning:
Audubon Aquarium's A/C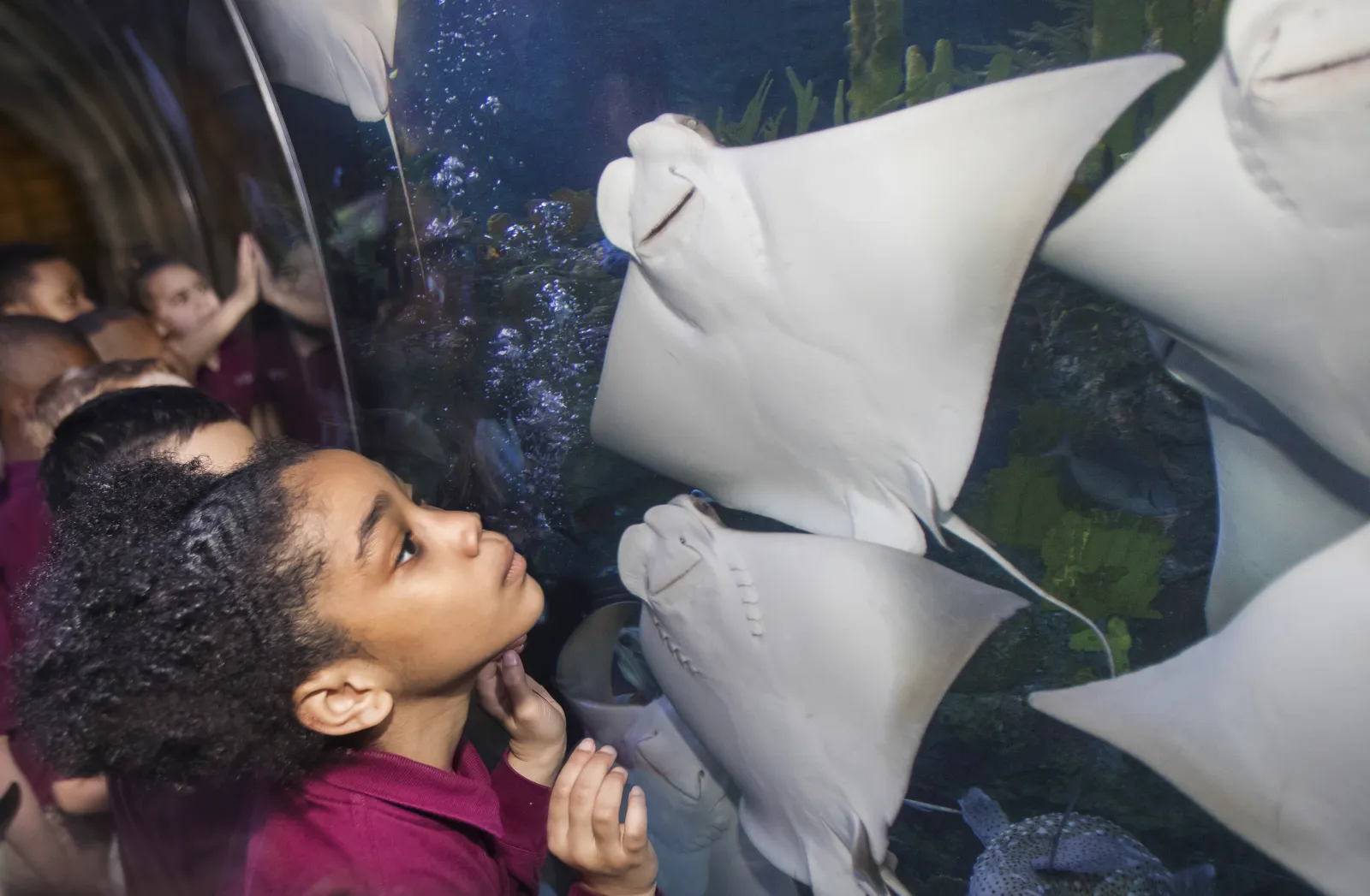 The aquarium was #1 on everyone's list as the top place to kill a couple of hours, be entertained (and educated), and to enjoy the sweet air conditioning. I'm still more than bummed that the Entergy Giant Screen Theatre is no more, as that was a great way to kill another couple of hours in a dark and cool spot, but the aquarium is still a cool and pleasant way to feel refreshed.
The Pool is Cool
To see a different type of water, visit pools all over the city that are either free to the public or pretty affordable. You can try the YMCA pool, which is great for families according to a Facebook comment by Christina Rhoda, or the pools located at some of our local universities—UNO, Loyola, and Tulane. Audubon Park's Whitney Young Pool, the Gert Town Natatorium, and Stallings Gentilly Pool are just a few pools that offer free swimming for area residents. You can also try the Country Club, The Drifter Hotel, or take advantage of locals' pool days at some Downtown hotels such as the Roosevelt or the Ace Hotel, among others.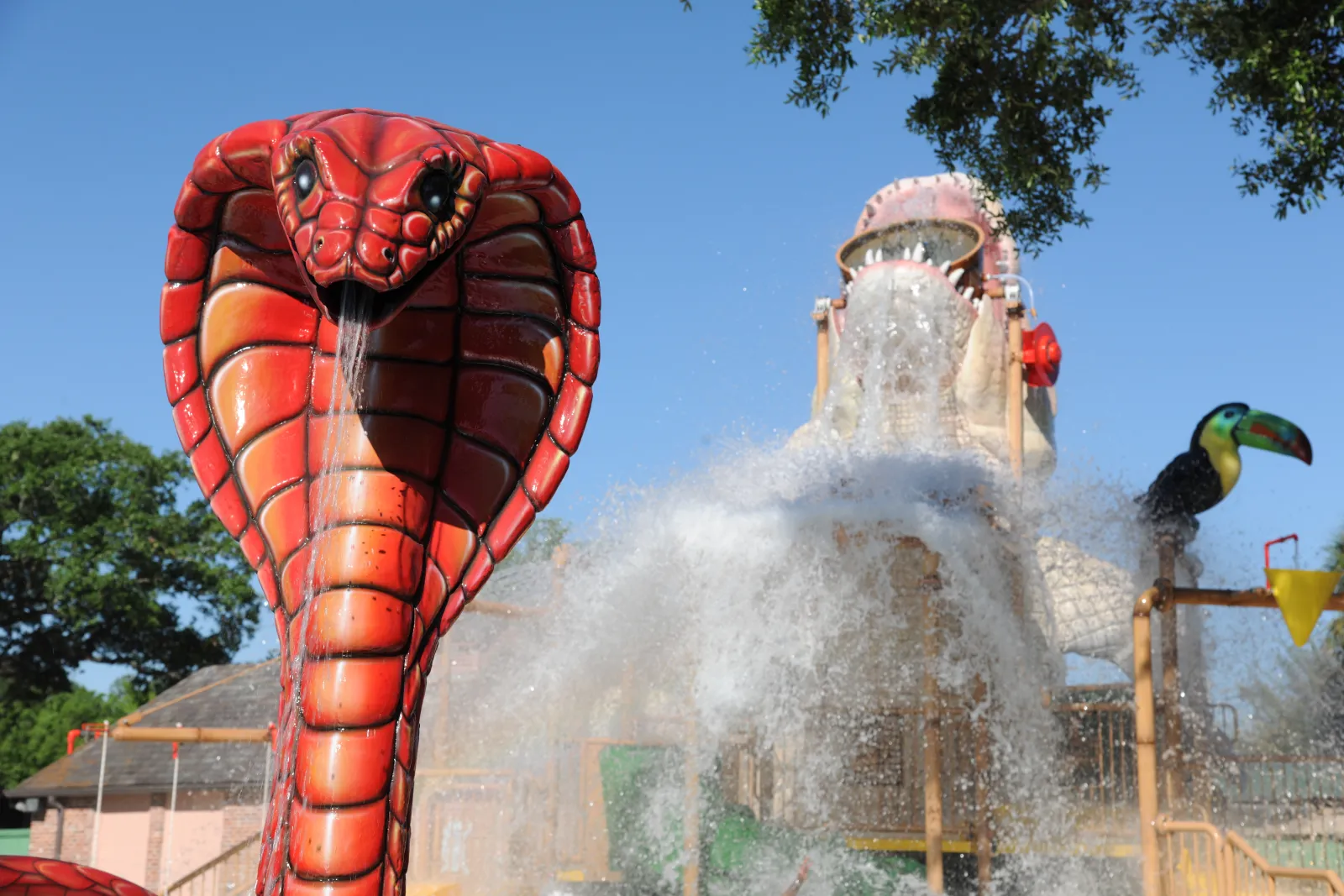 Chill Out at the Cool Zoo
The zoo is mostly outside, so you won't find air conditioning there, but Cool Zoo is a wonderful opportunity for kids of all ages to play in the water and on the splash pad. Billed as "New Orleans's only water park," Cool Zoo has a 750-foot lazy river, spider monkey soakers, an alligator water slide, and is just $8 for Audubon members.
There's NO Heat at NOMA
Established in 1911, The New Orleans Museum of Art also got high marks when it comes to spending a day inside. It's centrally located and has plenty to keep the entire family entertained—besides art, there's also tai chi, drink and draw sessions, and even a book club. On Wednesdays, the museum is free to those with a Louisiana driver's license, and it's always free for children under 12. Afterwards, check out the brand-new Louisiana Children's Museum nearby in City Park.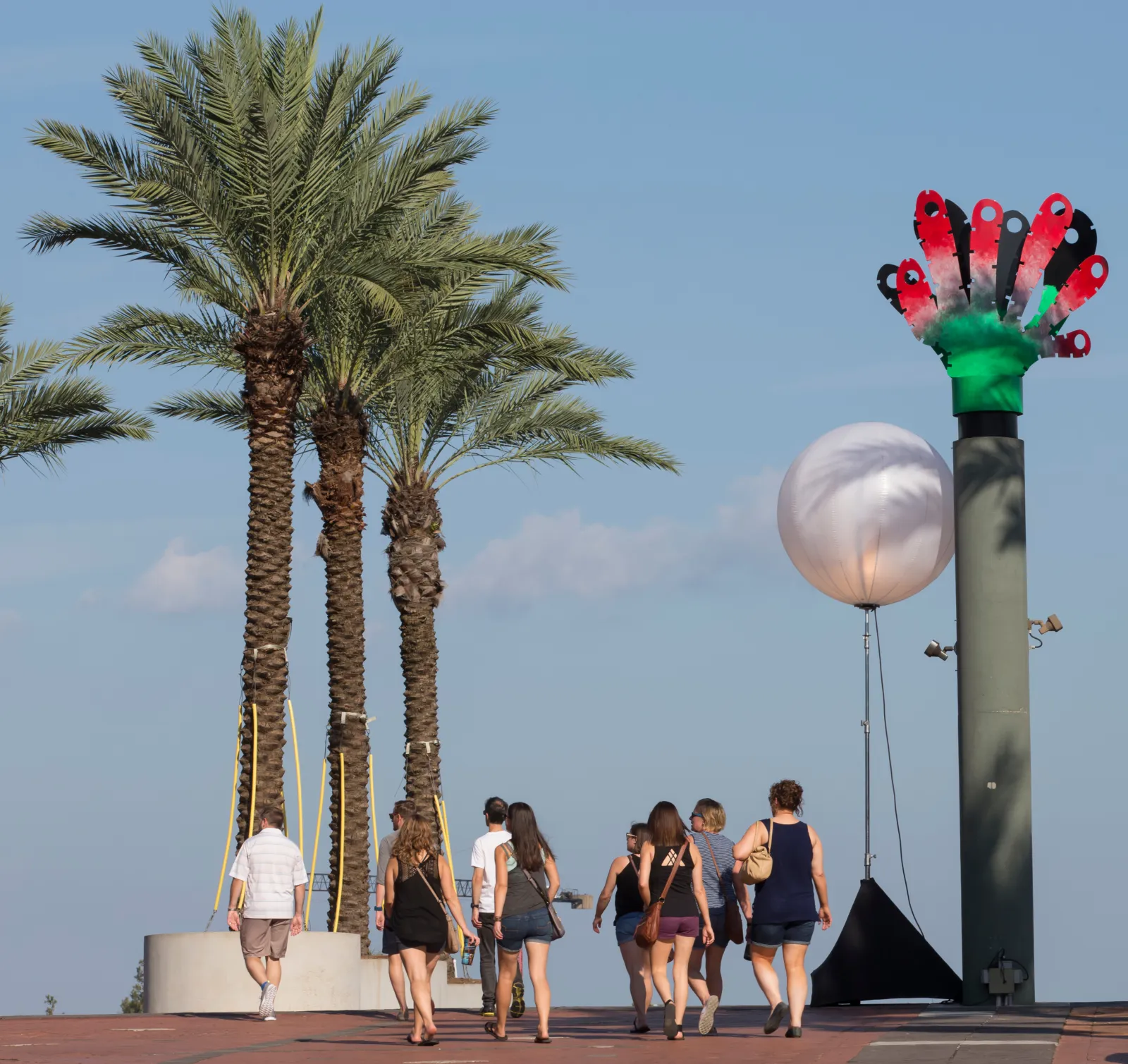 The Riverwalk Beats a Walk in the Park
The Riverwalk was on a lot of people's lists, especially in conjunction with the aquarium, or even the aquarium and a streetcar ride. It provides lots of strolling, shopping, dining, and indoor sightseeing. It's also conveniently located near several other spots on our list!

Don't get Bowled Over by the Heat
Bowling is a little more physical than a gentle stroll, but it can be a lot of fun for the whole family and can get your competitive juices flowing! You can try Rock'n'Bowl or Fulton Alley if you're in the city, or Colonial Lanes or AMF in the suburbs.
Escape the Heat in an Escape Room
Escape rooms are a great way to exercise your mind and body while inside! There are great adventures just waiting for you at Clue Carré's three locations, as well as at Escape My Room and the national chain The Escape Game (at the time of this article, the Mystere Escape Rooms were still closed).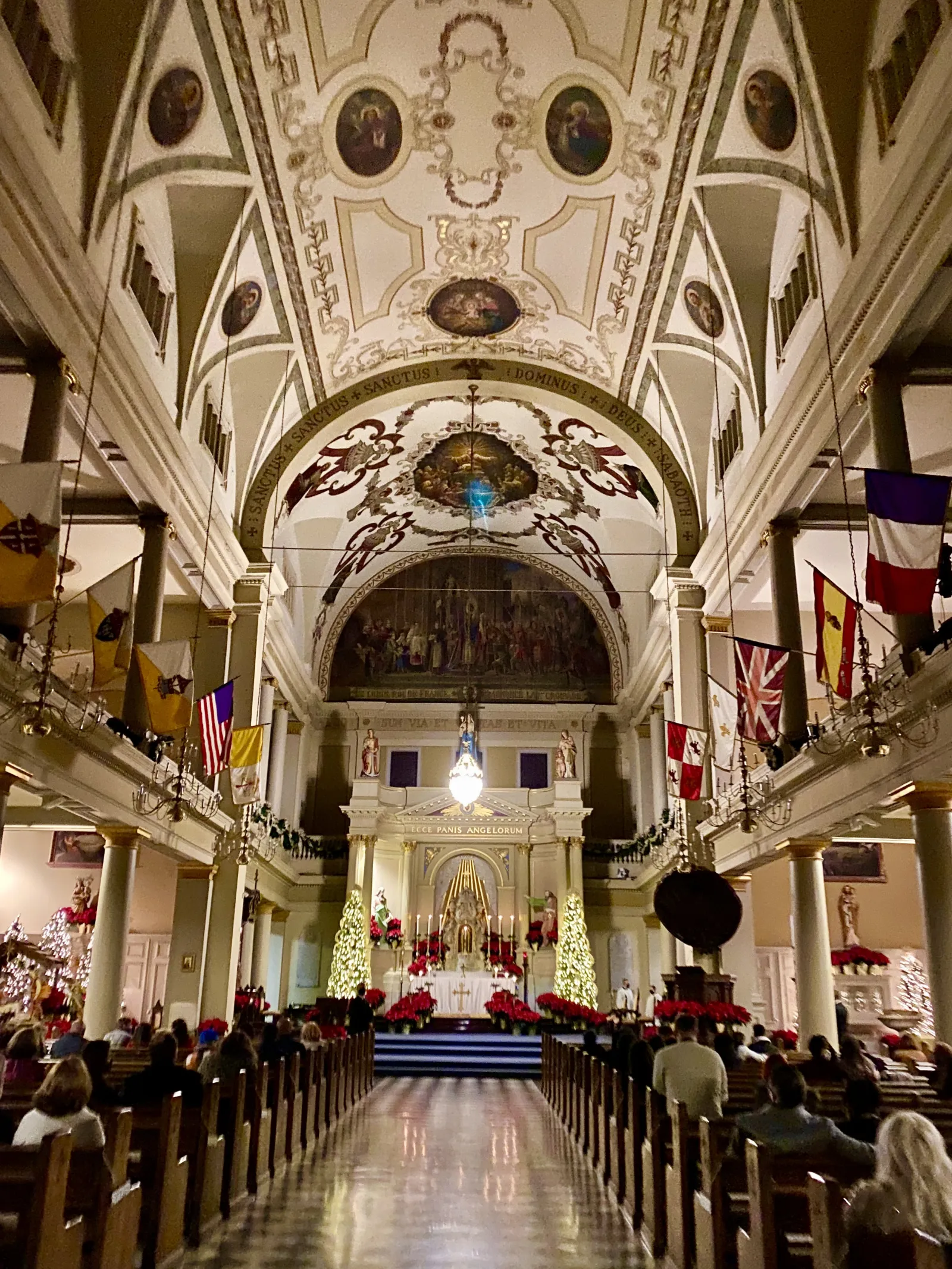 We All Scream for Ice Cream (and Popsicles)
Ice cream, yogurt, popsicles, and sorbet all kept coming up on my list. Though some of these places sell outside without AC, Angelo Brocato's, Creole Creamery, Sno-La, and Kilwins all offer inside seating with air conditioning. Social media user Bridget Malbrough enjoys picking up ice cream sandwiches from SweetHandKraft before heading to her next sweet (cool) spot. If you don't mind enjoying your sweet treat in the heat, you can try Big O's Original Pops on St. Roch or PopBar on N. Peters. Or, of course, you'll always be welcomed at your favorite local sno-ball stand.

Cathedral Ceilings & AC
Social media user Gwen Haydel Smith mentions that in addition to the Riverwalk, aquarium, and other downtown spots, St. Louis Cathedral is another beautiful place to get out of the heat. Whether resting, praying, or just looking around—it's a wonderful way to feel at peace about the heat.

Let's Go To the Movies, Let's Go Get Cold Air
Don't forget about the variety of movie theatres in town, including AMC, The Prytania and Prytania at Canal Place, and the Broad. The Prytania has launched a summer series where you can get a drink, popcorn, and a ticket to a family-friendly flick for $10 on Saturday and Sunday mornings at 10 a.m. through August 14th.
No matter what, there are options for summer activities that won't break the bank or make you break a sweat. Try combining two or three of the above ideas based on geography (for example NOMA, the Children's Museum, Brocato's or Kilwins, the Riverwalk, and the aquarium) for an even nICEr experience!