Just as this summer hasn't been a traditional one due to the global pandemic, getting your kids ready to go back to school in the fall will be different than it was in the past. Instead of shopping for school supplies and picking out a backpack, you may want to focus on temperature checks and ensuring strong Wi-Fi for online distanced learning. NOLA Public Schools has released its Roadmap to Reopening Schools, outlining how and when instruction for schools will occur. They say the Roadmap is guided by the priorities of the citywide consistency, maximized in-person student learning, flexibility in educational options, and health and safety of students, staff, and families.
"A top priority of the District during this time is to ensure the health and well-being of our students, teachers, staff, and families by setting the proper standards and maintaining accountability for all of our schools," said Orleans Parish School Board President Ethan Ashley. "And we will also work with our school leaders to ensure that all students are served equitably across the District, whether they are in the classroom or at home."
The reopening plan for schools is based upon the phased reopening of the City of New Orleans, with adjustments based on critical health milestones, given the fluid nature of COVID-19. Phase One is distance learning for all schools, grades PK - 12. There will be no use of gyms or auditoriums, and groups outdoors, at a maximum group size of 10, will be separated, but not by a physical barrier.
Phase Two allows in-person learning in school, five days a week, for students from grades PK - 4. Meanwhile, students in grades 5 - 8 will have a mix of in-person and distance learning, depending on the capacity and ability of accommodation in school buildings. In-person sessions will rotate to retain social distancing and will be scheduled by each school. For high school students grade 9 - 12, Phase Two will also involve a mix of in-person and distance learning, with students in school at least twice a week, based on their course schedules. Students deemed by the school to have the most critical special needs may also return full-time to school, despite grade level.
For families not ready to return to in-person schooling, there will still be a distance-learning option on a quarterly basis. If a student enters the full-time distance-learning option, they have to remain on that path for the rest of any given quarter. There will be no use of gyms or auditoriums for group gatherings, but they may be used as teaching stations. The maximum group size will be 25, including adults.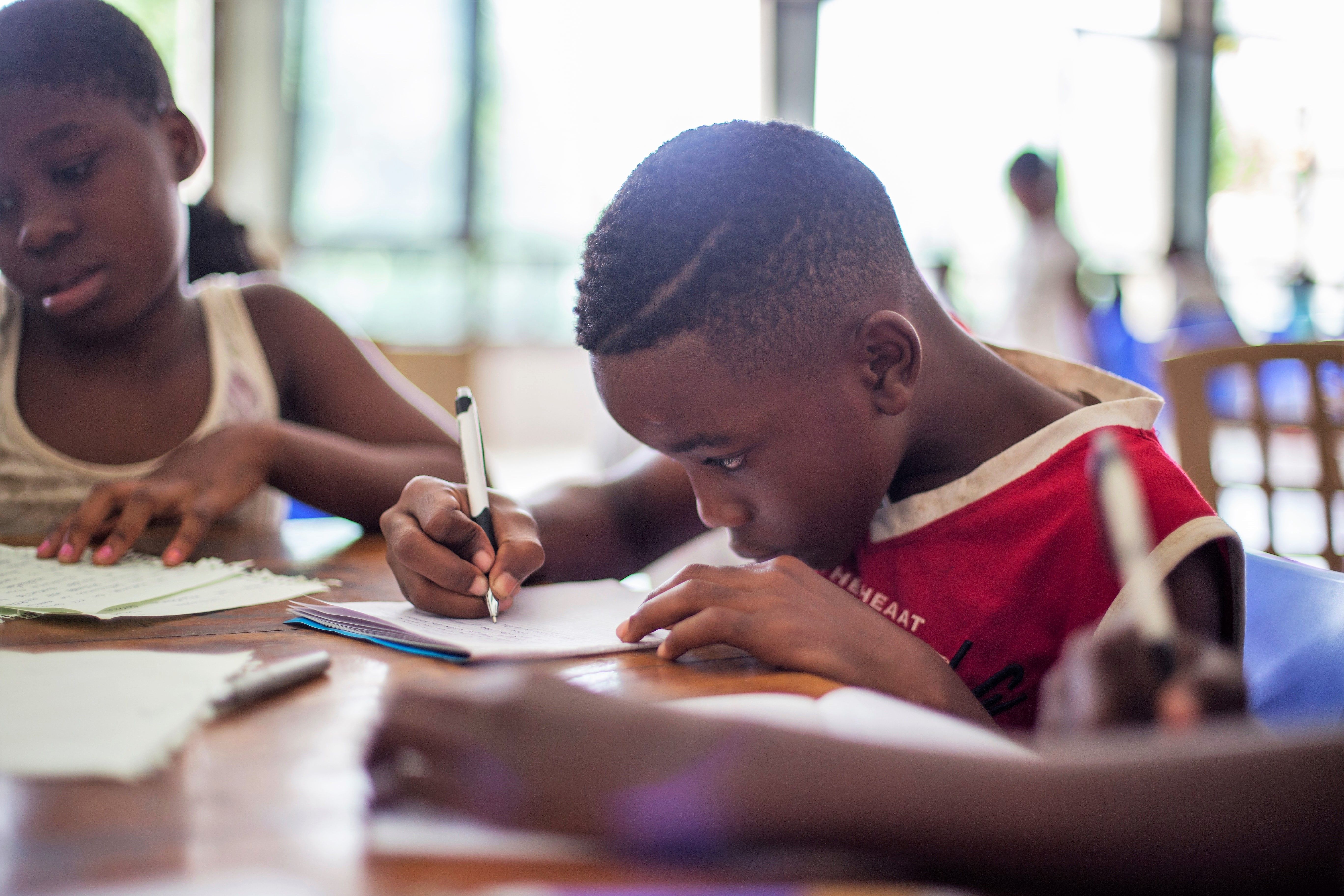 Phase Three will allow for more students to return to schools for in-person learning full-time, once classroom restrictions are reduced, though some grades may still have distance learning, depending on the school building's capacity. Schools will still offer quarterly-based distance learning for families not ready to return to in-person school. There will be limited use of indoor shared spaces, such as gyms and cafeterias, to the maximum group size of 50, with social distancing, face coverings, and cleaning between each group's use.
Overall, schools will implement health and hygiene standards to reduce the spread of COVID-19. These include scheduled handwashing every two hours, cleaning of high-touch areas before and after use, intensified daily cleaning, requirements for all students and staff to wear a face mask or covering during school, and checks for temperature and COVID-19 symptoms upon arrival.
"Requiring face coverings for staff and older children, limiting large groups and gatherings, and strict sanitation on school campuses are simple but critical steps we can take for preventing the spread of COVID-19," said New Orleans Department of Health Director Jennifer Avegno, MD. "We need to be doing everything possible to ensure students and teachers feel safe when then return to school."
Other essential aspects of school, including transportation and crowd-flow through school buildings, will also be based on this phase model, which will move from phase to phase, depending on the increase or decrease of risks of COVID-19 infection. Bus capacity will increase in a similar way to restaurant reopening capacity, but it will also be required that the bus is cleaned at least once a day, windows are open to maximize air flow, seats are socially distanced, and hand sanitizer is provided. For entering and exiting school buildings, there will be multiple entry and exit points to move students in a single direction, no visitors, hand hygiene stations at entrances, and encouragement that families drive students to school. Extracurriculars will not be allowed until Phase Two or Phase Three.
The plan also includes a protocol for when a student, staff member, or visitor becomes sick, including an area used to isolate sick students or staff, a cleaning and disinfection process, and communication with parents and staff. They encourage individuals and families, especially those populations vulnerable to the disease, to make the decision to attend school in consultation with health care providers and school administrators.
To find out more details about how schools plan to run in the fall, read the full Roadmap to Reopening Schools HERE.