The stylish Troubadour Hotel on Gravier Street houses a popular bar on its 17th floor, known as the Monkey Board. The bar is hosting an excellent ongoing event that began Monday, December 7, to benefit New Orleans's suffering small businesses. The entire 17th-floor rooftop level will be decorated winter-wonderland style, with a variety of pop-up merchants from across the city selling their wares and making spirits bright. While the market section of the affair will not begin until December 19, special holiday cocktails and festive decorations are already in full swing.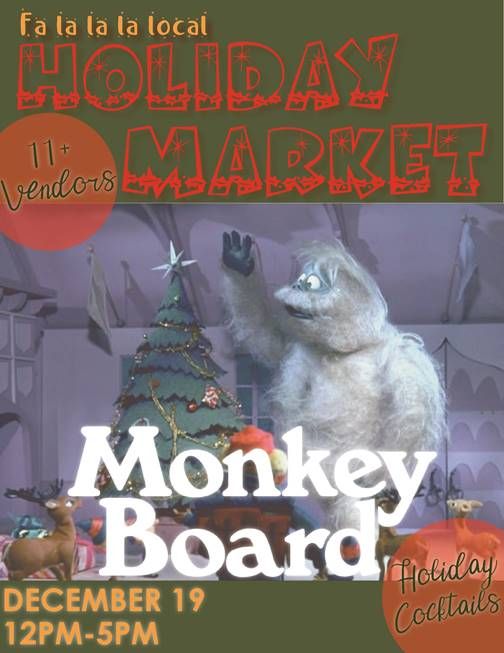 At the upcoming market, you will be able to purchase anything from a mixed drink to a tarot reading at the shops on the rooftop, so do not miss out on this event. You can expect delicious items to be on sale, such as delicacies from Rahm Haus Ice Cream and Big O's Original Pops, as well as more eccentric ways to spend your money, including a fate reading from Priestess Carrie Ewers.
If you would like to wait a bit or are unavailable for the near future, worry not. The pop-up shops and festivities will stay open through the Christmas season and run until January 3, just before the beginning of Carnival season. The Monkey Board and The Troubadour Hotel are assuring any participants that strict COVID-19 social distancing will be enforced and CDC guidelines will be followed, to ensure that you can feel safe any time you decide to visit the market.
Several small businesses will get a much-needed period of extended time in the sun thanks to this event, as their woes seem to never end with the ongoing pandemic. Just when things seemed to be on the up and up, cases began to rise again, and occupancy is once again being minimized. Keeping small businesses afloat while ensuring COVID-19 regulations are enforced is a difficult balance to strike, but events like this help to make it possible. Be sure to make it out to Gravier Street sometime soon for some holiday cheer and small-business support.
Monkey Board inside The Troubadour Hotel New Orleans, 1111 Gravier St., (504) 518-5600, monkeyboardnola.com