Tootsie Gives Its Regards to Broadway at The Saenger
In 1982, Dustin Hoffman donned a wig in the film Tootsie, playing an actor determined to prove his talent could land him a job…as a woman. Reinterpreted for the Broadway stage, Tootsie opened in New York City Apr 23, 2019. With new life, this touring production is the first Broadway musical to trip the light fantastic at the Saenger Theater this season­—but more significantly, the first one in over a year and a half. And what a welcome return it is!

A story ahead of its time when introduced in the early 80s, today's gender disparity is revealed to be even more relevant in this updated setting as actor Michael Dorsey (played by Drew Becker) has been deemed to difficult to work with and is informed no one will hire him. To prove his worth, he surreptitiously does a role reversal, including his name, to become Dorothy Michaels. The play swaps his/her landing a soap opera gig, instead making it a Broadway bastardization of Shakespeare's Romeo & Juliet, titled Juliet's Curse in pre-production—winning the part over his gal pal ex-girlfriend (Payton Reilly). Initially elated at proving the world wrong, the reality of living life as a woman quickly sets in, and increasing complications and hilarity escalate in efforts to maintaining his new identity.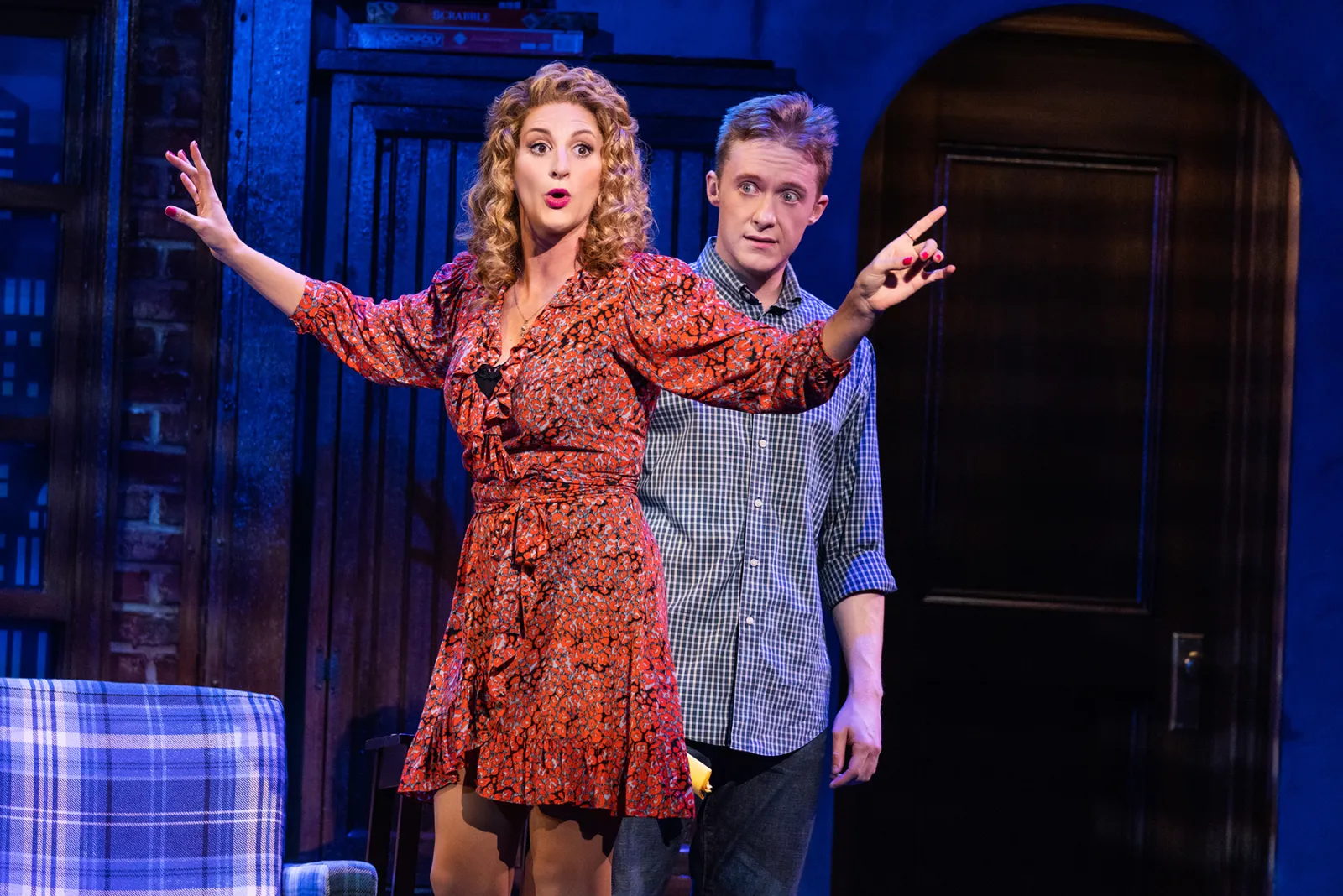 Hoffman's performance, nominated for an Oscar in this role, requires a challenging balancing act in evoking the original persona fans of the film love, but still making the role original enough for an actor to make audiences engage with their performance. Drew Becker pulls this off with exceptional ease—and a near identical version of "Dorthy's" voice. As Michaels, the actor quickly gains the respect of his castmates and hijacks the play-within-a-play during previews by turning his minor role into the lead, as the show changes titles and become Juliet's Nurse.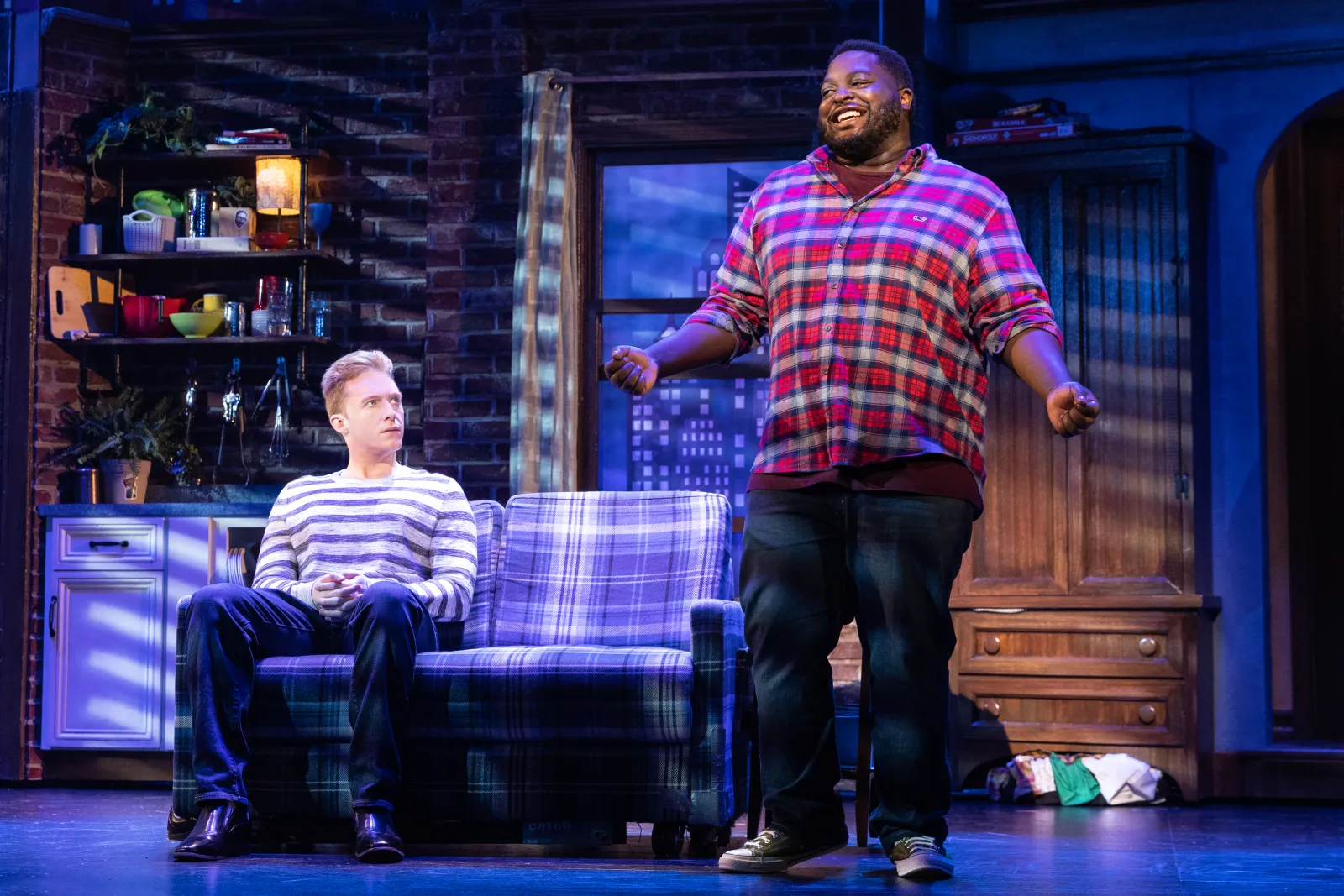 Beyond transitioning in gender, Becker believably evolves his arrogant and egotistical Dorsey into an empathetic feminist though his experiences as Michaels, literally walking in her (high-heel) shoes. The show's title comes from a condescending director (played with mysiognistic glee by Adam Du Plessis) dismissing Michaels as "Tootsie," for which he is soundly admonished by "Dorothy" in front of his cast much to his chagrin.
As Dorothy Michaels, Michael Dorsey experiences sexism, gender pay gaps, and unwelcomed advances first hand. The actor grows in his respect for women personally, as well as professionally. Adding more complications, dressed as Dorothy, he is simultaneously smitten with his co-star Julie (Ashley Alexandra) while fending off a male co-star (Lukas James Miller) who is smitten with him, er, I mean her.... and what a tangled triangle it becomes.
The play updates the film's story to modern-day New York, addressing the #MeToo movement head-on, the immediacy of social media, and societal backlash just enough for madcap miscommunications and misunderstandings from the original to be even funnier and shocking, making this story even more relevant more than 30 years later. The absurdity taken for granted easily evokes laughter from patrons, delighted to be in theater seats again.
Looking forward to revealing his identity to his love interest becomes bleak as he experiences a meteoric rise. As the play prepares for opening night, the actor realizes Dorothy has trapped him in character for the foreseeable future when the show extends the contract. Dismay, mayhem, and hilarity ensues as the actor's desperation to escape the "dream job" builds to a show-stopping reveal.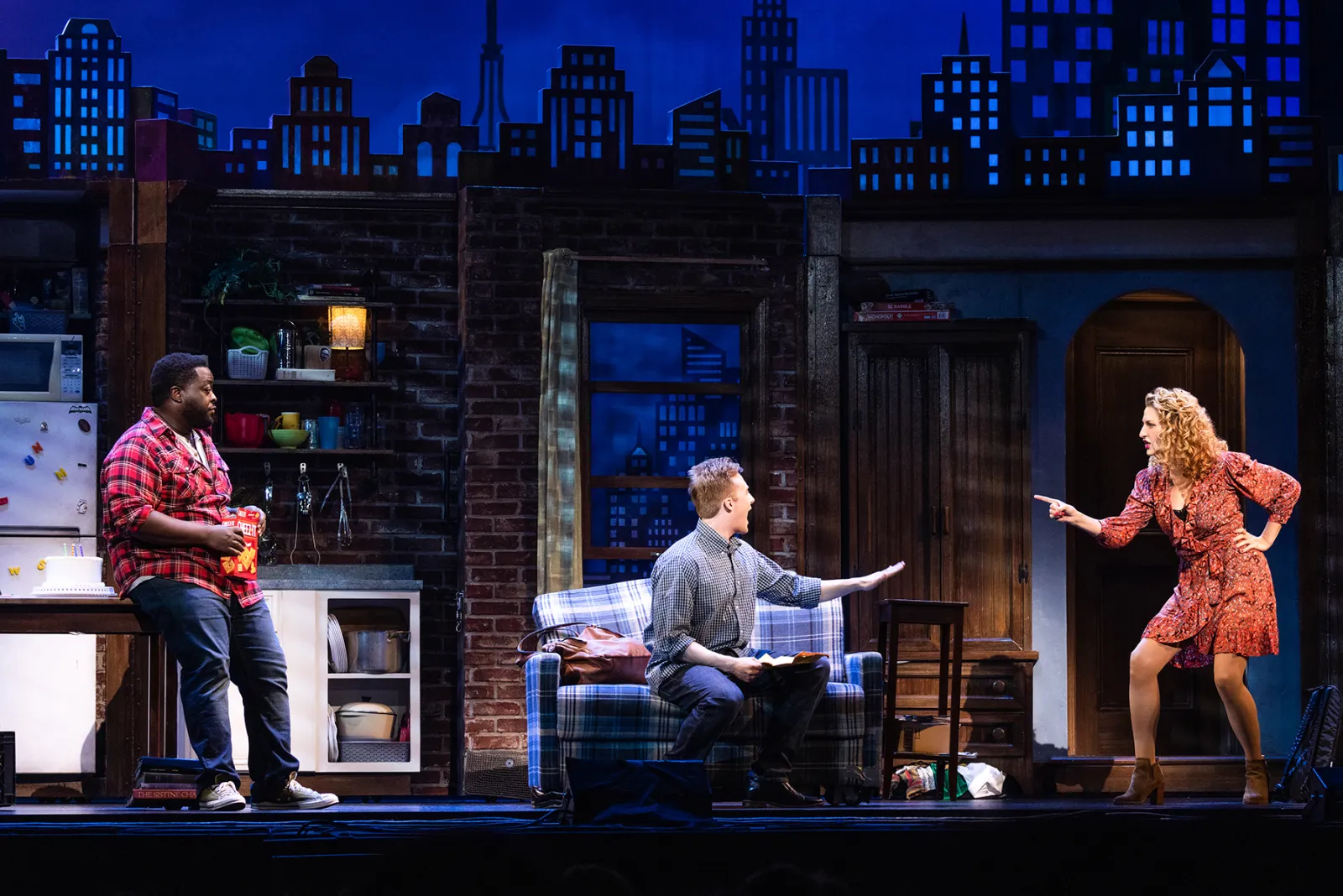 While the first act is solid exposition, the second act takes the madcap humor to new levels as Dorsey's deception begins to unravel. The second act allows standouts Jared David Michael Grant and Lukas James Miller well-deserved stage time to shine—never more than when they share the stage together in a misguided face-off.
Dorsey's roommate Jeff was dryly played by Bill Murray in an uncredited cameo in the film, but Jared David Michael Grant puts a unique spin on the part that even Murray would applaud. Tootsie's Tony®-winning book by Robert Horn and score by Tony-winner David Yazbek give this musical a biting wit that keep audiences dancing in their seats during Grant's hilarious profanity-laced opening number in act two, "Jeff Sums It Up," which is worth the price of admission in itself. He steals the show, garnering more laughs in the opening of the second act by being still, not speaking, and brilliant non-verbal reactions to the chaos building around him.
Miller's version of Max Van Horn is nothing like the film's character, which allows him to revel in the cluelessness of the role while putting a younger spin on the part, taking it to unexpected places in humor—and any reason to rip off his shirt. This interpretation even allows brushing on the concept of beauty and attraction, self respect, and the misguided wisdom of "forever love."
Tootsie is not simply a retelling of the film, but a smart, fun reimagining of gender themes made as timely today as it was almost 40 years ago.
This show kicks off Hancock Whitney Broadway in New Orleans 2021-2022 season and performances will run through Sunday, Nov. 14. Tickets start at $31 and are available for purchase at BroadwayInNewOrleans.com, all Ticketmaster outlets, by phone (800) 982-2787 or at the Saenger Theatre Box Office (1111 Canal St., New Orleans, LA, 70112). Group sales are offered for groups of 10 or more and will be available by calling (504) 287-0372.
The Saenger Theatre will comply with all City of New Orleans safety protocols, which at this time requires all patrons 12 years of age and older to have at least one dose of an approved COVID vaccine. Patrons unable to be vaccinated will be required to show proof of a negative COVID PCR test taken within 72 hours prior to the performance.
Broadway Across America (BAA) is part of the John Gore Organization family of companies, which includes Broadway.com, The Broadway Channel, BroadwayBox.com and Group Sales Box Office.