A TAIL OF TWO STEPHENS
THUNDERCAT, WHO?
Months ago, my friend Kairo told me about this artist called Thundercat. I told him, "The only Thundercat I know is the cartoon!" He laughed and then started playing "Them Changes," a song that would come into play later. What I was hearing was this unique version of old school music with a new school twist. It was beautiful, trippy, and relaxing. My ears were confused because this artist's music didn't seem to fit any specific genre of music, but in fact is an all new one, Thundercat's own. I could see how much my friend appreciated this artist, and he told me Thundercat was coming to New Orleans. I immediately bought two tickets.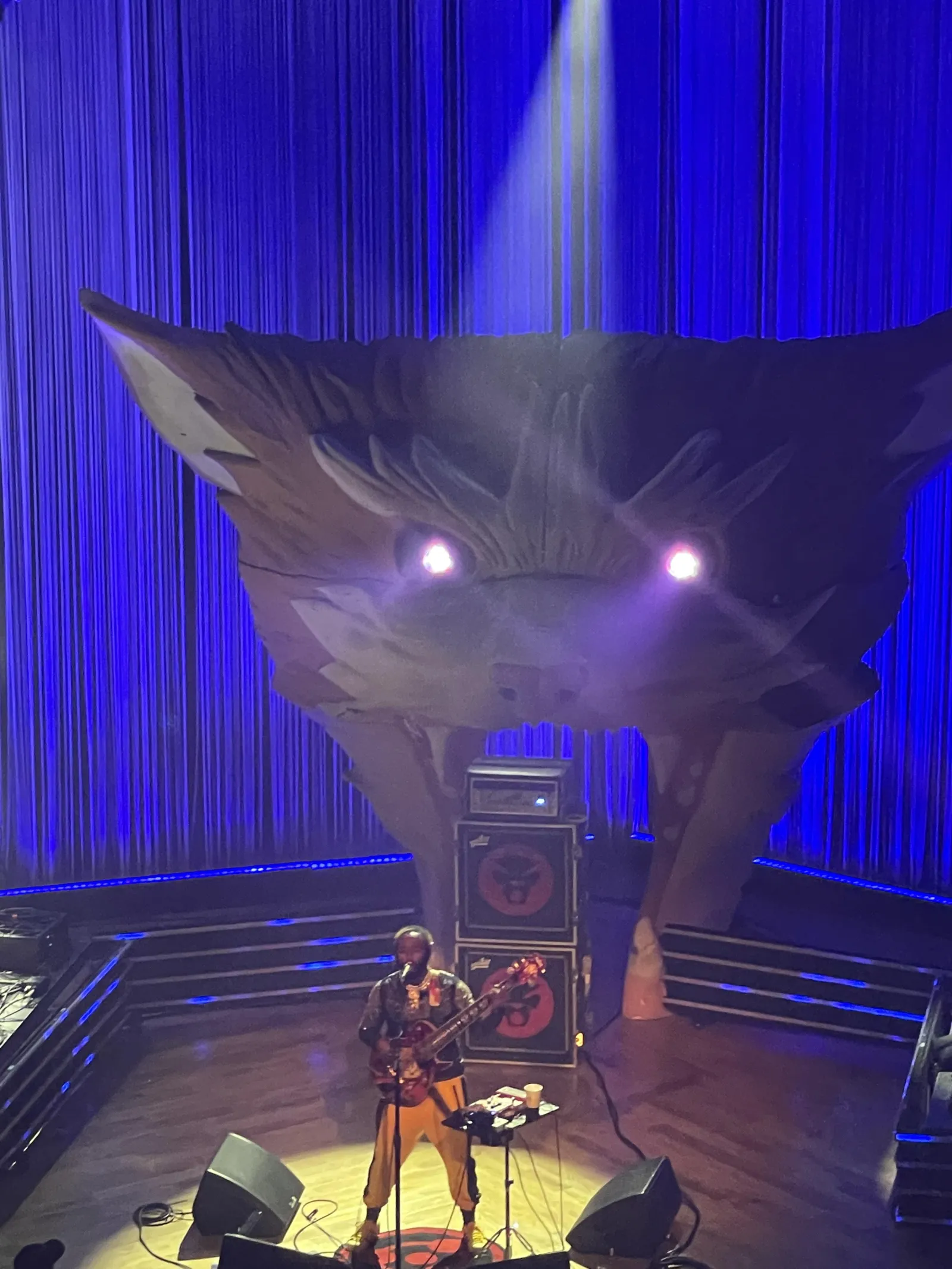 A TAIL OF TWO STEPHENS
The first Stephen Lee Bruner is the former bassist for a band I loved Suicidal Tendencies from 2002-2011. I rocked out to them for so many years, but didn't pay too much attention to who was in the band. I had no idea the connection until I started the research for this article. Bruner comes from a musical background, his father used to play drums for some of my favorites like The Temptations, The Supremes, and Gladys Knight. The second Stephen Lee Bruner is his reinvention into Thundercat. While both Stephens are the same individual, they come with two different musical experiences. Bruner was nominated three times for a Grammy. His album "To Pimp a Butterfly" was nominated, but did not win. However, his song ""These Walls" (which appears later in this article), and his album "It Is What It Is" both won Grammys. Bruner was also nominated six times for the Libera Awards (sometimes known as the Libbys): "The Beyond/Where the Giants Roam (Heritage Album of the Year), "Drunk" (Album of the Year, and Best Blues/Jazz/R&B Album, Creative Packaging-won), and "It Is What It Is" (Record of the Year, Best R&B Record-won).
CONCERT
After much frustration, courtesy of our friends at Ticketmaster, my friend and I finally walked into the concert, and a shift of vibes was certainly at play, quite literally! Surrounding us all around were people just vibing and chill, as if it were a new-age version of a Woodstock concert. Upon glancing at the stage, an enormous Thundercat was center-stage, mouth agape. The sound and light show begins: red, blue, and white strobe lights shot out of the giant cat's eyes as the fog spread across the stage and into the audience as it erupted in applause when Thundercat crawled through the cat's mouth. Left of stage was Dennis Hamm, the keyboardist, who is also a seasoned pianist, composer, teacher, and producer. Hamm has worked with Crosby Loggins (Kenny Loggins son), Kenny "Babyface" Edmonds, John Densmore (The Doors), Amy Adams (American Idol), and more. On the right stage drumming was Justin Brown, who has worked with artists such as Terrence Blanchard, Bilal, and a slew of others.
Thundercat started the concert (after finishing a tour with Red Hot Chili Peppers) off with "Lost in Space/Great Scott/22-26". Audience members were out of their seats dancing in place, and often dancing on their way down the staircases in hopes of getting closer to their music guru. The concert featured 18 tracks total from previous albums, and soundtracks he was featured on. The final track in the show was "Them Changes." At the first note of the song, the audience erupted into a wild rumpus of "f**k yeas" (This was also repeated by Thundercat, so it must be a "thing" with him and his music?) and "woos," followed by the audience singing along with Thundercat. The concert ended with another wild rumpus with three encore songs: "Show You The Way," "Black Qualls," and the Mac Miller cover of "What's The Use." Partially through the show Bruner gives a memorial to Mac and said, "There are moments you can choose to look at them dark...but it's just life. Let's celebrate the life of Mac Miller…and the number of people we've lost over the years."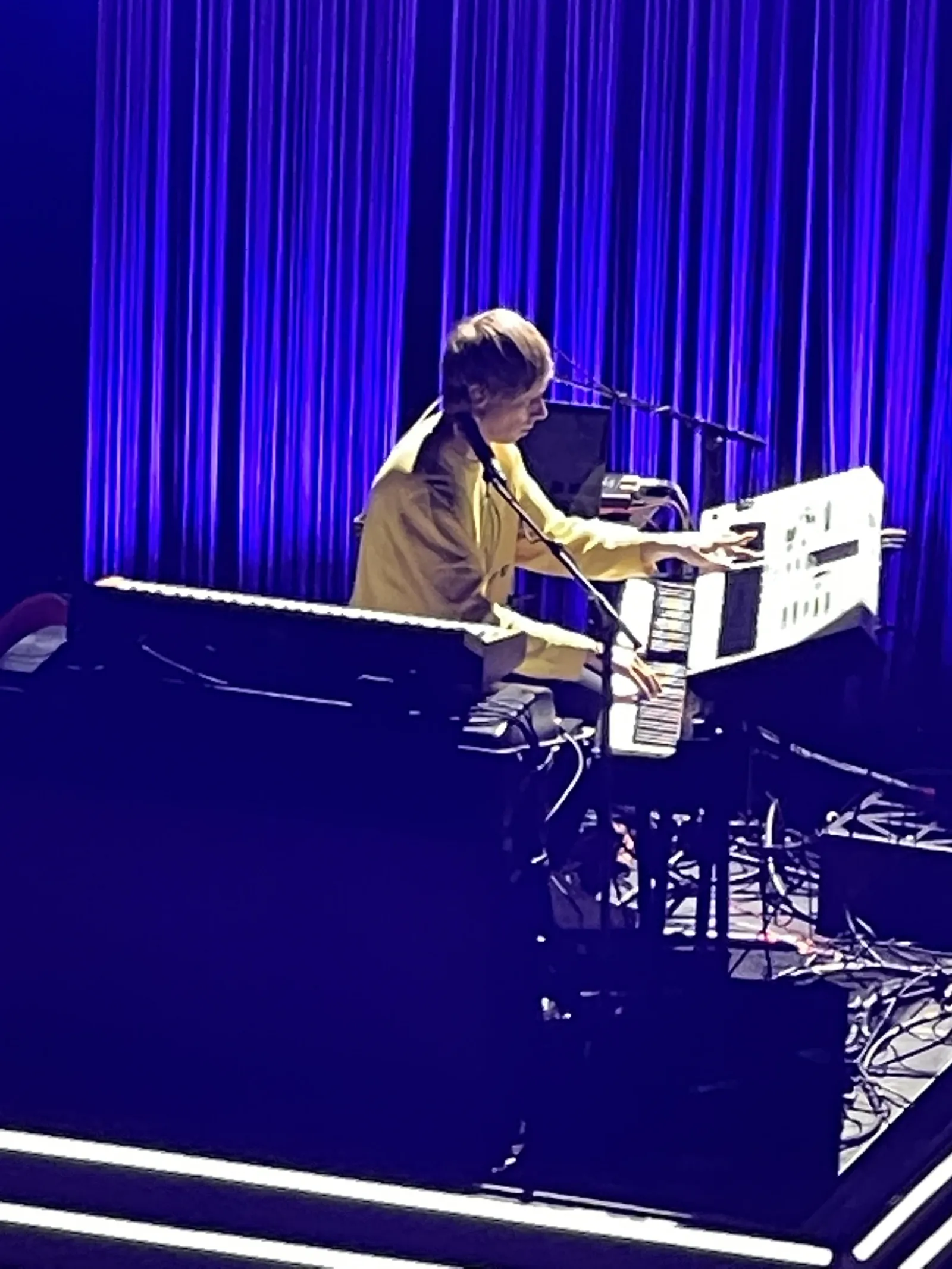 It felt as if I were both a part of something larger than myself, and also a part of something I was so outside of at the same time. It was pure music magic! So maybe you're like me and had no clue who Thundercat was. I hope now you open your ears to a new genre…Thundercat!
For more info on Thundercat: https://theamazingthundercat.com/