You May Have Noticed…
Nestled in the bayous of southern Louisiana, New Orleans is known for being a city with spunk. They have their own foods (like jambalaya and beignets), their own music (jazz), and their own attitude ("laissez les bons temps rouler"). They even drafted a woman to the New Orleans Jazz NBA team in 1977, showing that they don't just throw a spin on what's already there, but actively spearhead into the unknown.
As it does for the annual Mardi Gras parades and Jazz Fest, the city also goes nuts for the New Orleans Saints football team. While some states and cities are just happy to be represented in one of the NFL's four divisions across North America, other cities identify themselves fundamentally with their NFL team. New Orleans is one of these cities, where their NFL franchise got its name from the city's association with the Catholic saints. The Saints' logo is also the all-hailed fleur-de-lis, a symbol of the city and local region.
New Orleans adores its football team, and for good reason. Currently projected to rank 5th in the upcoming NFL season, the Saints are a team worth rooting for. They consistently lead in the NFC South and finished their 2019 season first in the division with 13 wins.
The Saints work hard, but fans also don't slack either. Football season transforms New Orleans into the Who Dat Nation, when NOLA fans will cheer hard and bet big, checking and discussing Saints' odds and site offers at a local bar or a gameday viewing party. To put this fanbase into perspective, New Orleans has a population of less than 400,000, while the 2018 Facebook New Orleans Saints fan page had 4 million likes. That's an actively engaged audience, if ever there was one.
NOLA's and NOLA's Alone
As mentioned, much of what makes New Orleans such an unforgettable city comes down to a unique and vibrant history that has made the city an exceptional destination. However, New Orleans also has a gritty underbelly like other American metropolises. Tourism fuels the city and gives locals something to feel proud about sharing with others, while also providing consistent work.
Because of this reliance on tourism, NOLA natives tend to share a lot of the things they hold dearest. Many consider this to be a contributing factor to the Saints fever. Locals like having something that is theirs to root for and nurture—something homegrown that exists to champion them and their city alone.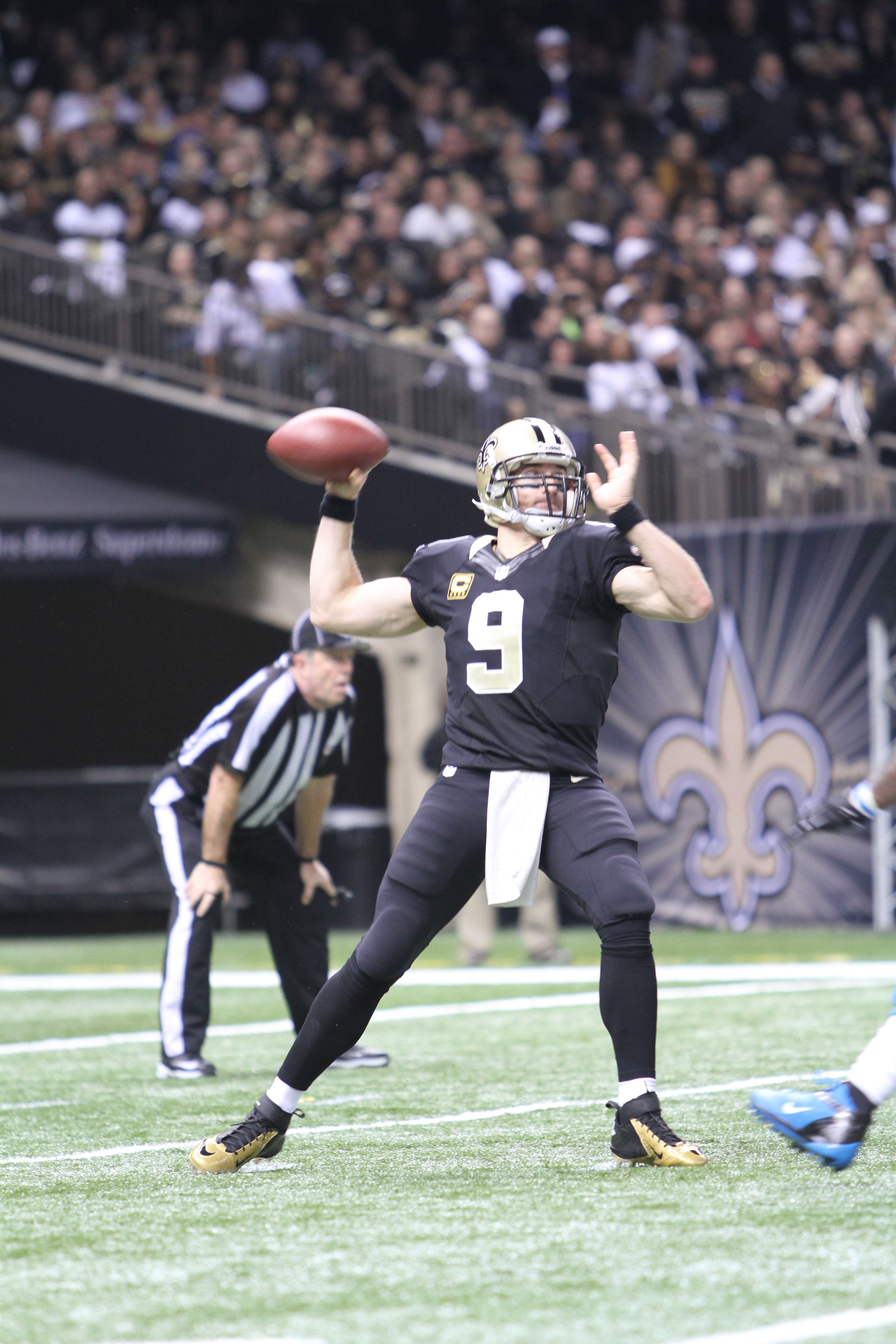 However, New Orleans fans had to wait until recently for the rise of the Saints. Since 2000, the team has taken home division titles as well as a Super Bowl win in 2009. When the city needed a hero in the Superdome, the Saints came marching in—with quarterback Drew Brees in the lead.
The Saints have maintained consistent momentum since that time. In fact, they recently signed two-time Pro-Bowler Emmanuel Sanders, a veteran wide receiver who has spent time with the Pittsburgh Steelers, Denver Broncos, and San Francisco 49ers. Between Sanders, known as a reliable player, and Drew Brees, known as one of the NFL's best quarterbacks, the team is slated for a solid offense.
A Family of Saints
The fans aren't the only people swept up with the Who Dat spirit. The Saints players themselves are integrated into the citywide community. While many NFL teams tend to dine and otherwise spend time together outside of practice according to position group, the Saints have regular dining practices that players cherish.
Wherever the players choose to visit, fans often follow. Younger players may suggest that their position group go to a local chain, but the Saints have also been seen dining at New Orleans's finer establishments, such as Commander's Palace, Restaurant R'evolution, or Superior Seafood. The regular stopovers? Mr. John's Steakhouse and Desi Vega Steakhouse, where fans often have to be ushered away from a private room of 12 defensive players or a table of receivers.