Plan, Pace, Prioritize
From feelings of not having enough time or money to the pressure of gift-giving, and even the "happiness trap", the holiday blues are a real phenomenon experienced by more than half of us each year. Thankfully, there is a virtual cornucopia of proven strategies to minimize stress and maximize peace and happiness this December: planning, pacing, and prioritizing, or the Three P's for surviving the holidays.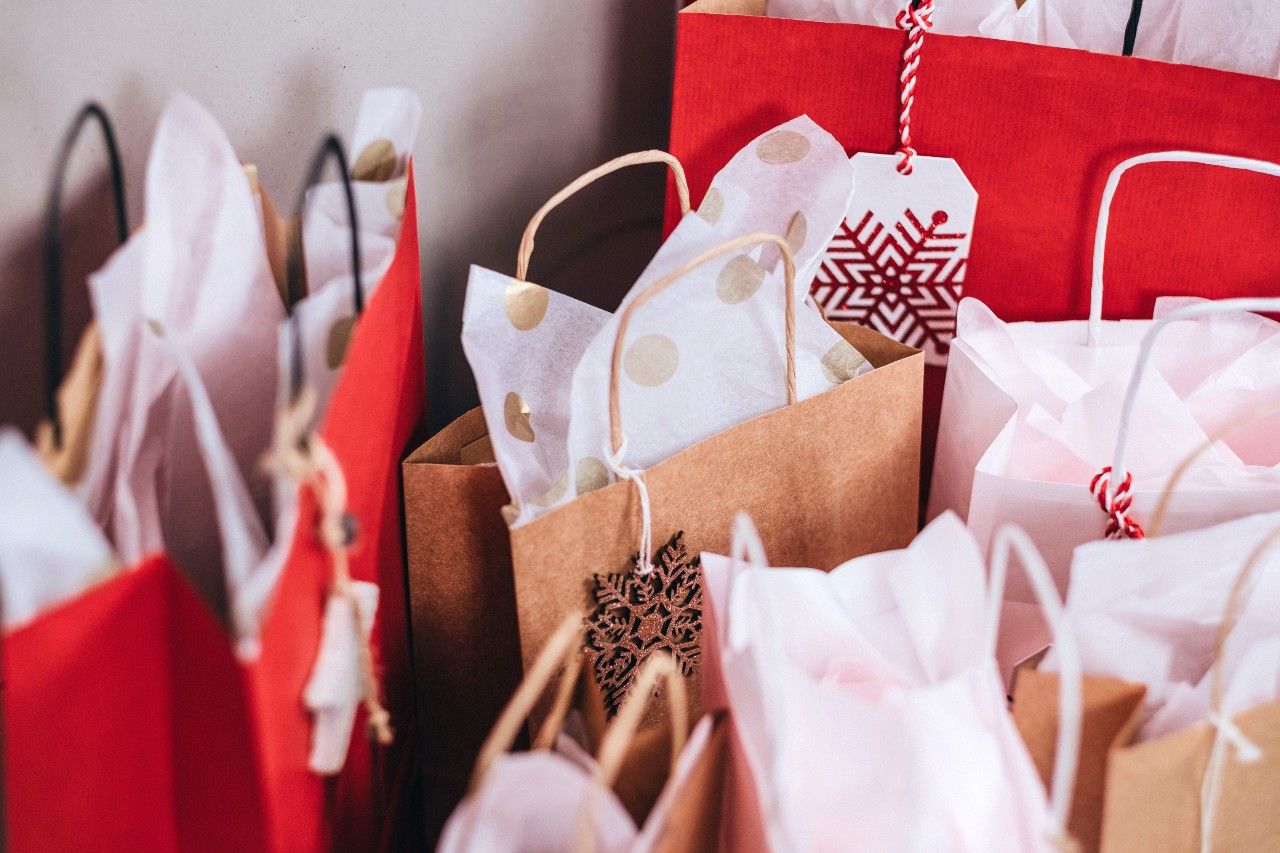 The Three P's of Shopping
Plan ahead to make time for shopping and to cut down on how much time it takes to shop by following Santa's lead: make a list and check it twice. Whether or not your list is just a list of names or if it includes more specific gift details, a list cuts down time and reduces omissions and other holiday blunders. Even better, plan your shopping trip itinerary and plot out the shortest route—without forgetting to take into consideration all that holiday shopping traffic.
Planning makes pacing possible. Maybe pacing means adding breaks at your favorite spots to refresh and decompress while shopping. Maybe pacing means starting early or making short stops on the way home a couple times a week. Maybe pacing means spending some regular scroll time making purchases. Try all of the above. Keep in mind that December 12, also known as Green Monday or Cyber Monday, is the last day to make online purchases for items that are likely to arrive before Christmas.
In the midst of planning and pacing, be sure to prioritize people—including yourself. Consider your time and budget, and be realistic. Remember who and what is important. Remember that your gift can be your presence. The holidays, after all, are really just a reason for us to get together and celebrate—simply to be in and show gratitude for each other's presence.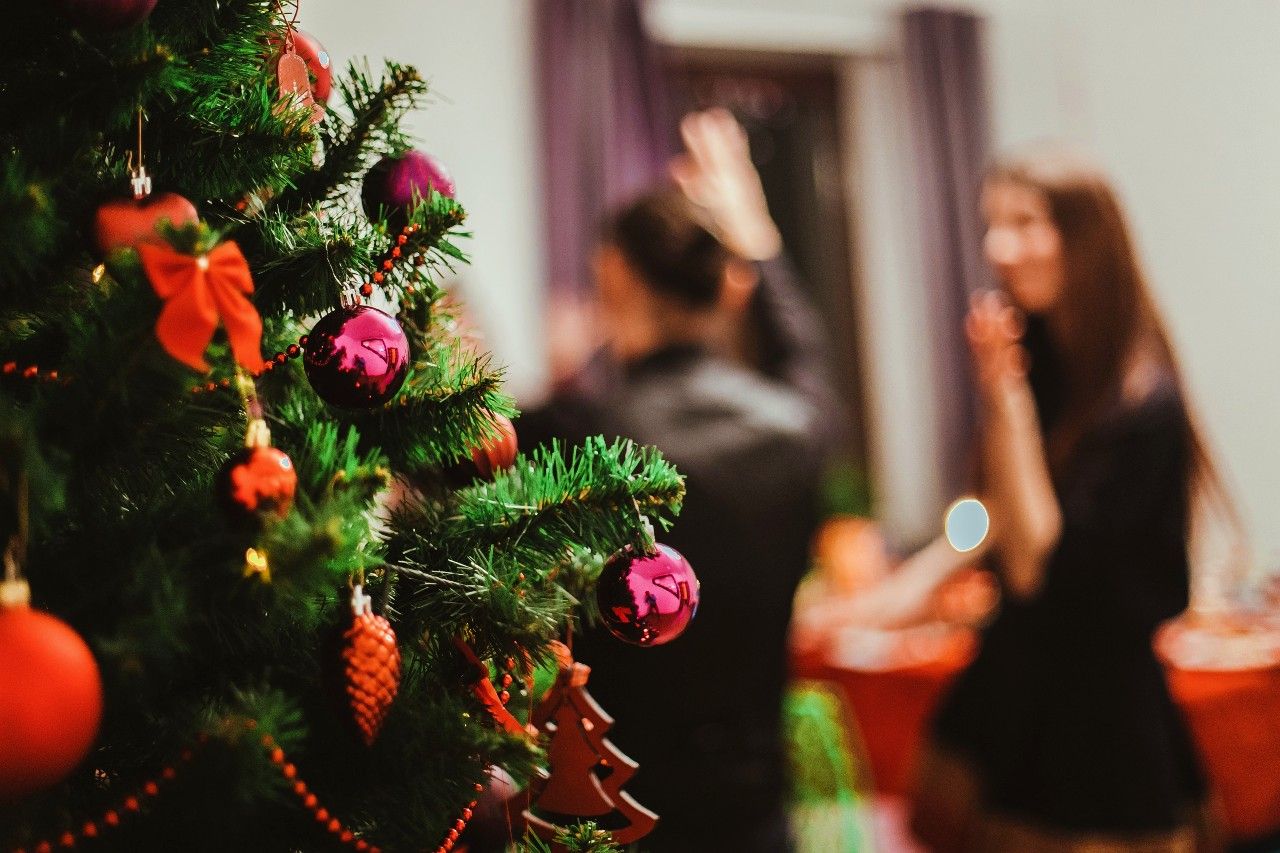 The Three P's of Entertaining
Of course, you may have a much bigger plan in mind for getting together this holiday season. The Three P's apply to entertaining, too. From the start, you should have a plan for managing the seeming ever-presence of COVID.
Do you want people to test themselves pre-party? Can you have individually wrapped snacks and pre-made drinks along with COVID tests at the door, waiting for people who haven't tested yet? Is there a way to entertain outside? Is there adequate space for people indoors to be six-feet apart, if they like? Do you plan to go formal or keep it casual? A sit-down dinner requiring an RSVP? A potluck among close friends? A mixed crowd of kids and grown-ups snacking on hors d'oeuvres? A bring-your-own-beverage costume party with an open invite?
Be clear about the details. Feel free to add a start and end time to make it easier for everyone to figure out when it's time to go home. Begin a group chat or e-mail/mail out formal invites; either way, make sure everyone gets their invites ASAP so they can plan to be there.
You will want at least a couple weeks, if not longer, to shop and clean house for your get-together as well if you plan to pace yourself and survive working, shopping, and socializing for a month straight. Focus on tidying the primary places where people will visit (and forget about your bedroom and office). Relocate and take inventory of your party supplies, such as glasses and napkins, when making your shopping list.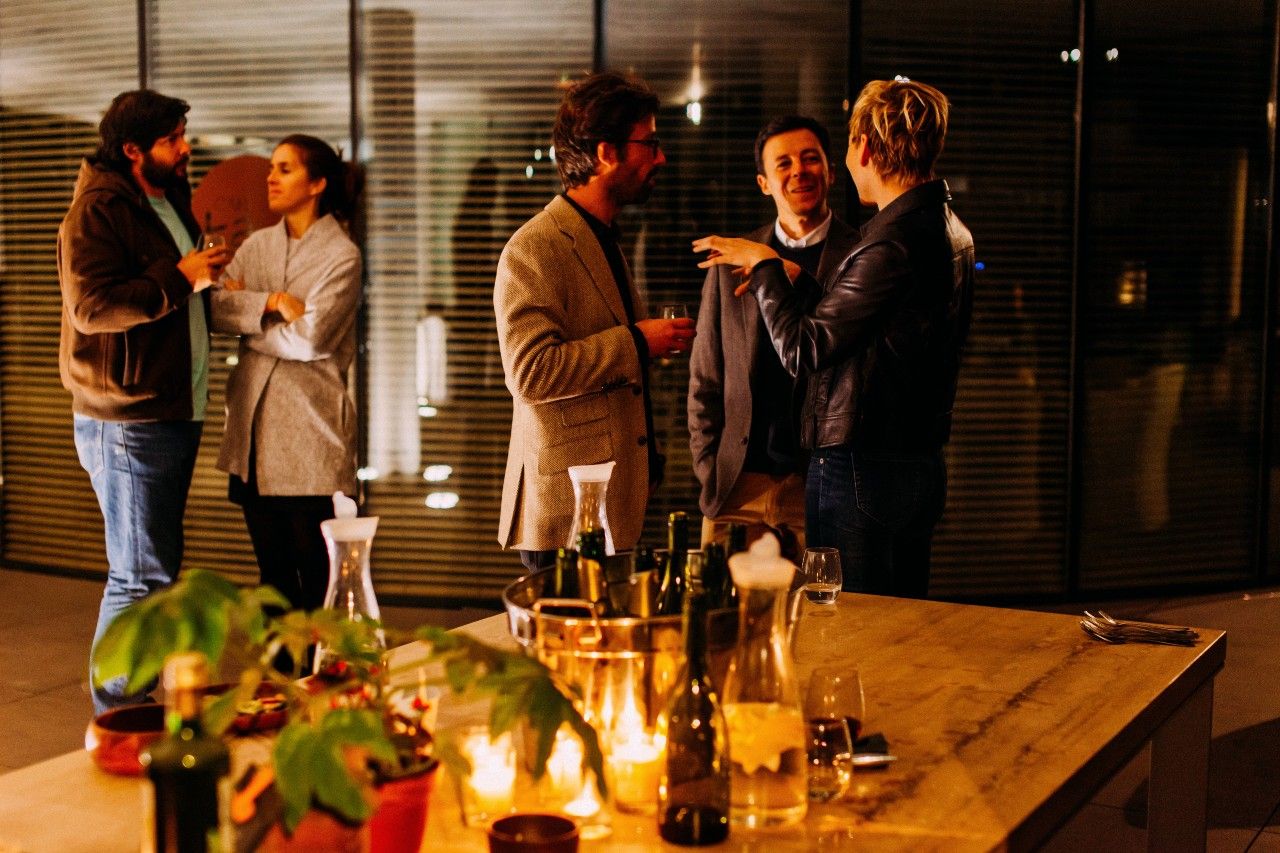 When planning your more formal menu, pace your party prep to reduce stress by relying on favorites that can be made ahead of time and don't have to be served piping hot—a slow cooker full of anything to go with a pot of rice on the stove, a rotisserie chicken and salad in the fridge, baking sheets of room-temp roasted veggies to accompany just about anything.
You might also make batches of drinks ahead of time. Pick up or order out from your favorite restaurant or deli. In fact, you might just pick out a restaurant; our priority, after all, is not where we have the party but the people who arrive.
As gratitude and acts of kindness are fail-proof means of spreading joy, prioritizing inclusivity is another important way to stay buoyed throughout the holidays. Have a separate space for kids to hang out in with a TV or games and snacks. Have mocktail mixers on-hand: soda water, an assortment of sweet and sour juices, perhaps even a bottle of apple cider vinegar. Consider serving options for people with food sensitivities.
Local groceries carry an array of substitute ingredients—such as dairy-free cream cheese, vegan sausage, and gluten-free flour—to make any recipe more inclusive and make sure no one leaves the holiday party hangry.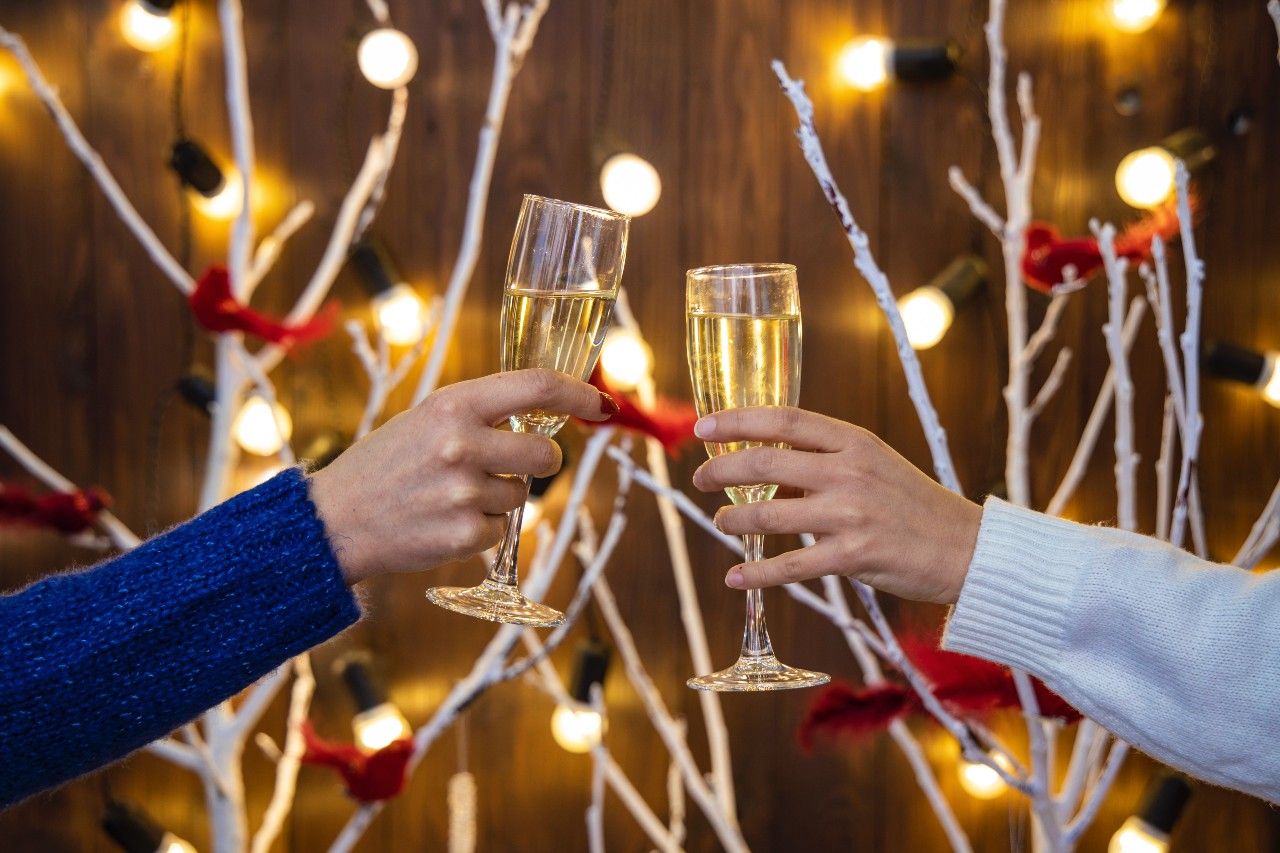 The Three P's of Partying
Yes, being mindful of your Three P's actually may be the best way to bring about peace and joy on Earth—or at least help you keep your personal peace of mind while navigating all the post-pandemic holiday celebrations you've got planned.
Plan for ways to end conversations, with simple statements like "Oh, I see _____, who I really need to speak to, but I'm glad we ran into each other" or "I'm going to get a refill—it was nice seeing you." Plan to have a chill "social-free" zone available for those in need to take a break and breathe—and plan to locate a social-free zone for yourself when you arrive and to allow yourself a break when you need one, to pace how you use up your social battery over the course of the holiday season.
Plan to stick to your routines. Space out events and fit breaks into your plans for being alone, taking a walk, or stretching out. Ask for help. Treat yourself to an afternoon at the spa. And, above all, be comfortable saying "No" or "Just one", and meaning it, in all of these shopping, entertaining, and celebrating scenarios.
Already have four events planned for the weekend? Any more invites might have to get a polite no. Weekday work party? Maybe just one drink. Maybe just one serving of dessert…per day? Per party?
Your December. Your call.
It all depends on your priorities. And if not only surviving but blossoming like a poinsettia is your priority this holiday season, then you'll know your priorities—your plans and partying thresholds—and stick to them. No need to wait for a new year to have resolve. Take the Uber. Volunteer your time at a local food bank. Add a little more ice to your cocktail or a little more soda to your cup, grab a handful of Kisses, and visit a while longer with the people you know and love.