Can you feel it? The air is getting just a little cooler, and it smells different all around. The holidays are upon us once again, and oh, what a welcome time it is. Spirits are flowing, friends and family abound, and the next thing you know—you're in the mood for a Thanksgiving film fest.
Pass the Stuffing and the Remote Control
Yes, you would normally have to search a little harder for films that are focused on the holiday in-between Halloween and Christmas, but the legwork has been taken out of all of that. Here is the crème de la crème, the movies that will place you firmly in the spirit for turkey, its trimmings, and the overload of carbs that will undoubtedly put you down for the count. And just to be clear, these holiday classics come in all shapes and sizes, so you can plan your entertainment and your naps accordingly.

Jerky Turkey

(1945)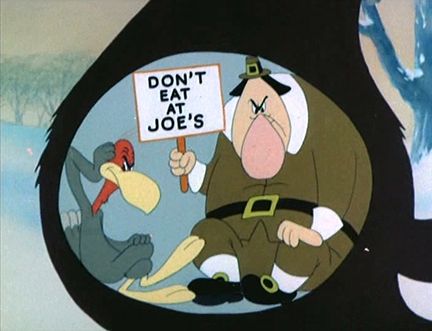 From the twisted mind of Tex Avery, the man who gave us Bugs Bunny, Droopy Dog, Screwy Squirrel (there's a theme here) and Red Hot Riding Hood, comes a zany, irreverent take on the first settlers at Plymouth Rock. This includes a hungry pilgrim who looks like the love child of Elmer Fudd and Alice the Goon and a scrawny turkey that talks like Jimmy Durante. A master of the sight gag—Avery throws in WWII and 1940's pop culture references at a fast and furious pace—there's also a running gag where a certain walking advertisement is beckoning them to put aside their natural differences and "Eat at Joe's." You can enjoy this classic cartoon on Facebook Watch or YouTube.
Alice's Restaurant

(1969)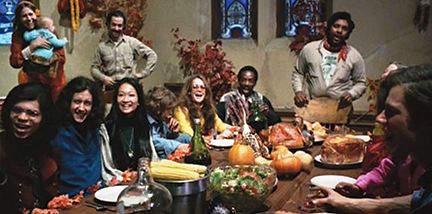 From three-time Oscar nominee Arthur Penn (The Miracle Worker, Bonnie and Clyde) comes a real product of its time. If you can get past the nearly two hours of hippies communing in a deconsecrated church, know that there are some real gems here. For one, the score is composed of star Arlo Guthrie's awesome guitar pickings and contains an abridged version of his 18-minute 1968 Thanksgiving staple, "Alice's Restaurant Massacree." It also features a performance by legendary folk singer Pete Seeger serenading an actor playing a dying Woody Guthrie lying on his deathbed. In truth, this is the greatest film ever made concerning the disposal of post-holiday trash and the consequences thereof. Overlooking the rampant hate directed at "longhairs" in 1969 (Easy Rider anyone?), it is awfully entertaining seeing Guthrie getting thrown through a plate glass window while minding his own business eating pizza. Catch this film in its entirety on YouTube.
A Charlie Brown Thanksgiving

(1973)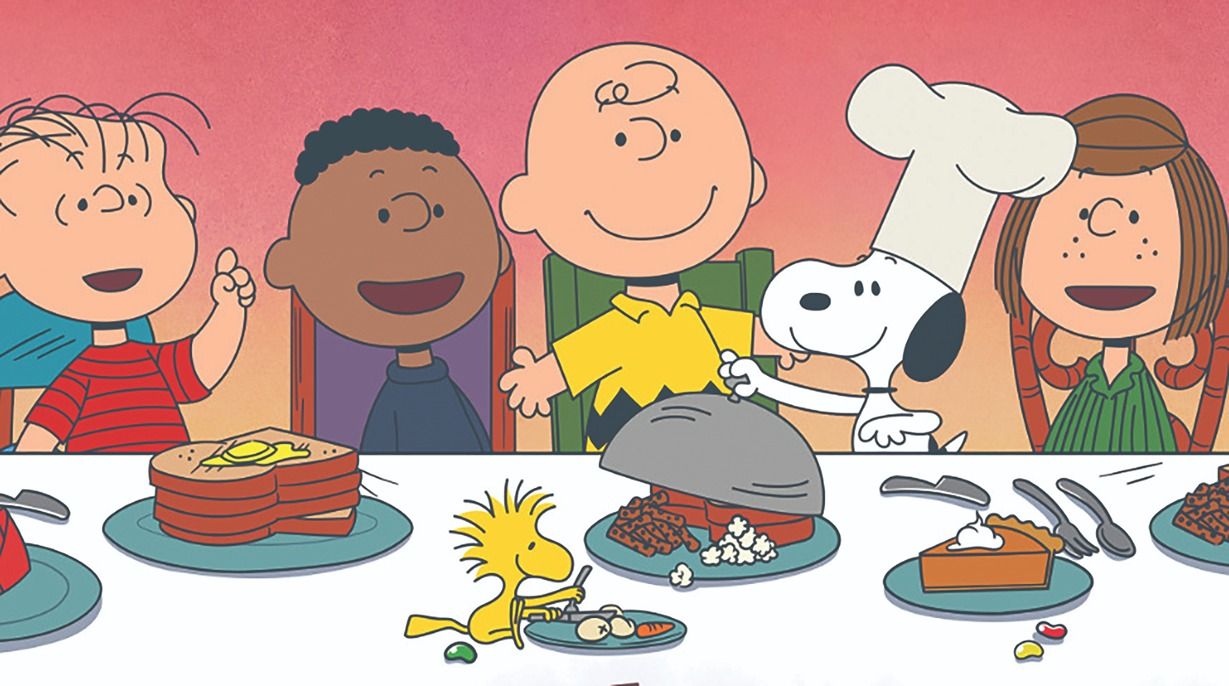 After watching this you will truly be thankful that you don't have to eat popcorn, toast, or jelly beans for Thanksgiving. But, as Jamie Kennedy famously quipped, don't be hatin', Charlie Brown is doing the best he can after watching his parents leave for Grandma's house without him. You think Macauley Culkin had it bad, this ersatz Thanksgiving dinner is actually cooked by Snoopy and Woodstock. I don't even want to dwell on the unsanitary nature of such a meal, but he even winds up inviting the whole Peanuts gang over (while Peppermint Patty invites herself). And you just know man-child Linus will place the dinner in context historically. Which begs the question - were all these kids left behind by their offscreen parents? Don't feel too bad for the most depressing kid in pop culture history—there is most certainly a happy ending for everyone involved. Featuring a timeless score by the great Vince Guaraldi, you can stream this holiday classic on Apple TV.
Hannah and Her Sisters

(1986)
This was controversial filmmaker Woody Allen's biggest hit at the box office, a star-studded comedy-drama about three sisters' lives and loves, occurring within three Thanksgiving holidays. Hannah (Mia Farrow) is trying to work things out with her husband Elliot (Michael Caine), as he is busy trying to start an affair with her sister Lee (Barbara Hershey). Meanwhile Holly (Dianne Weist) gets involved with hypochondriac Mickey (Woody Allen) who was once married to Hannah and is convinced he's going deaf. Or is it a brain tumor? Winner of three Academy Awards (Original Screenplay, Supporting Actor, and Actress) and boasting a fine jazz score by the likes of Harry James and Count Basie, it won't be hard to understand why this is one of Allen's most critically acclaimed films. Also, this is probably the film that least resembles a "Thanksgiving" movie on this list, but you probably won't mind since it's extremely entertaining. The film is available on nearly every streaming service.
Pieces of April (2003)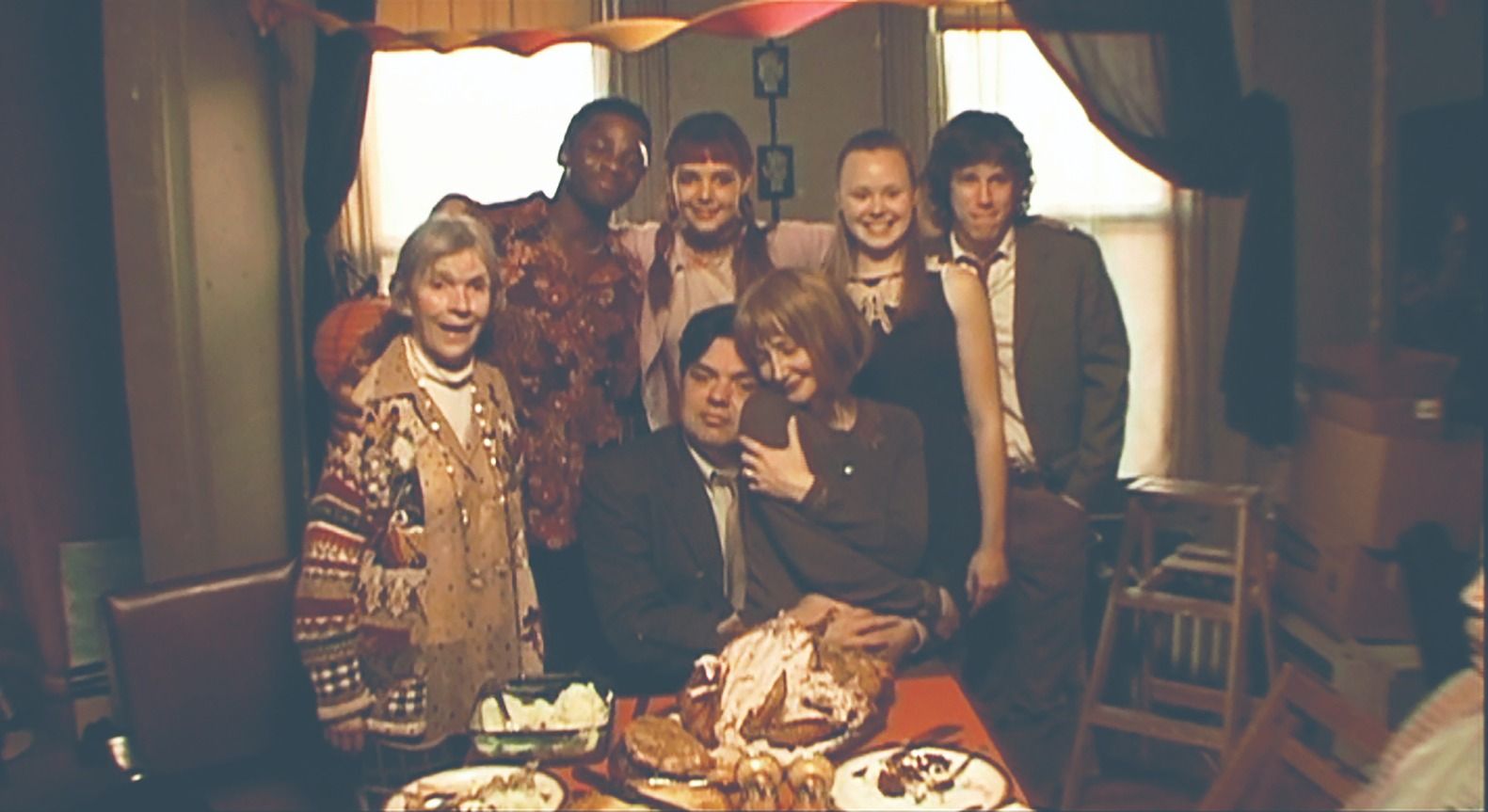 The last true Thanksgiving classic, Pieces of April is a hilarious comedy-drama focusing on a young woman (Katie Holmes) and her attempts to cook a Thanksgiving dinner for her estranged yet visiting family—at least we hope they will follow through with it. You see, her mom Joy (Oscar-nominee, Patricia Clarkson) has breast cancer and must stop every couple of hours to vomit her guts out from the debilitating chemo. Meanwhile father Jim (Oliver Platt) is trying desperately to remember one pleasant memory from April's childhood. Yeah, we know. Still, April is scrounging around her apartment building, begging her neighbors for a working oven just so she can finish cooking her turkey. At only 80 minutes, this delightful romp will be over before you know it—and you'll certainly laugh and probably even cry a couple of times. Co-starring Sean Hayes as a rather peculiar neighbor (aren't they all?), Pieces of April can be streamed on Paramount+.