In an epic display of talent and pizzazz, New Orleans' own, Grammy-nominated group, Tank and The Bangas hosted and performed at the release party of their third studio album, Red Balloon. The album is set for release on May 13 and includes their hit singles, "Why Try" featuring Questlove, "No ID", and their most recent single, "Oak Tree."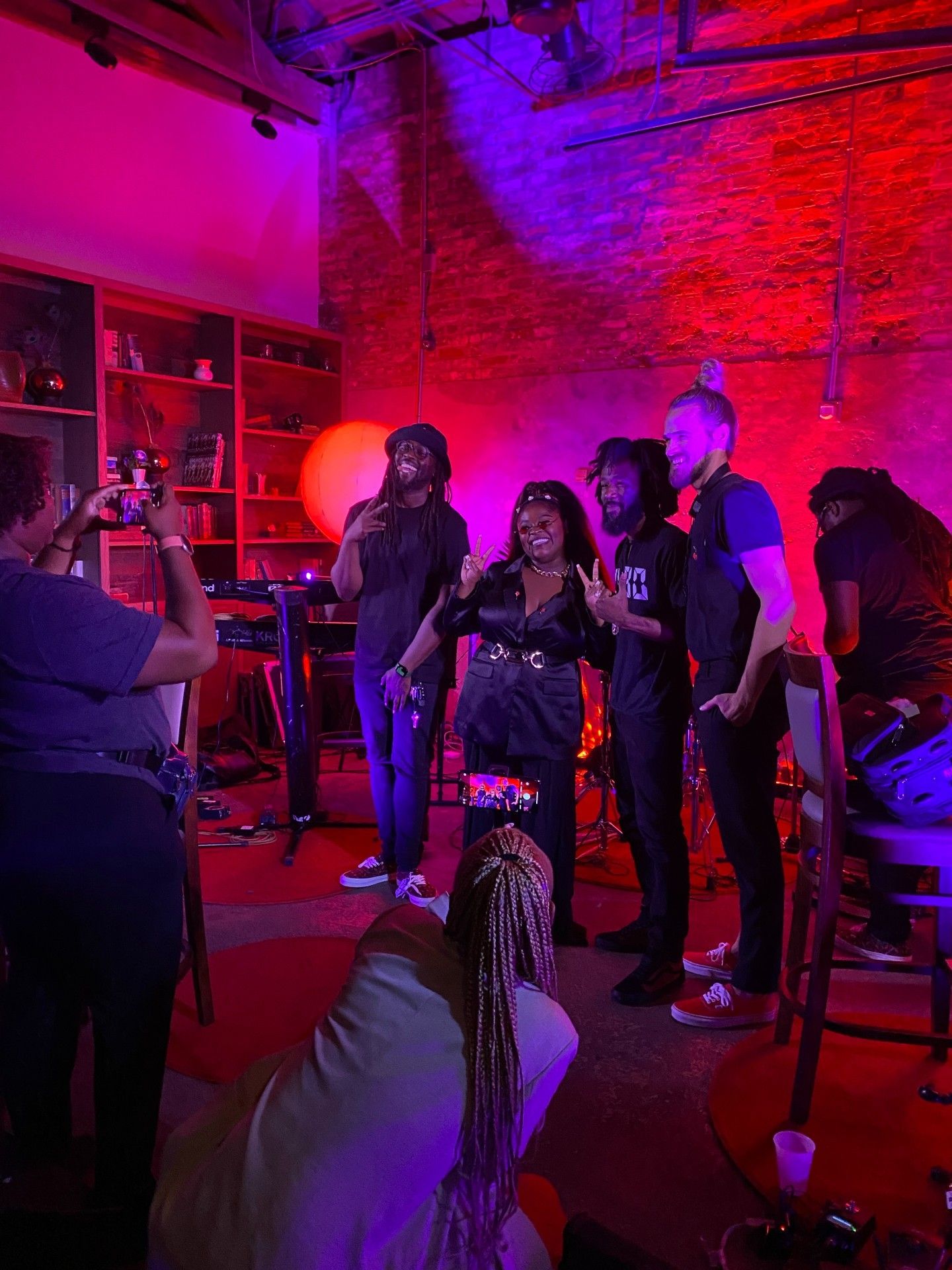 While well known locally for almost a decade, Tank and the Bangas rose to national fame in 2017 after their dynamic performance during the NPR Music Tiny Desk Contest. Shortly after, in 2019, the band released their major label debut, Green Balloon, on Verve Forecast. Green Balloon was well received amongst local and national audiences, helping to build upon their fame. The following year they went on to release their EP Friend Goals, which features New Orleans own, PJ Morton.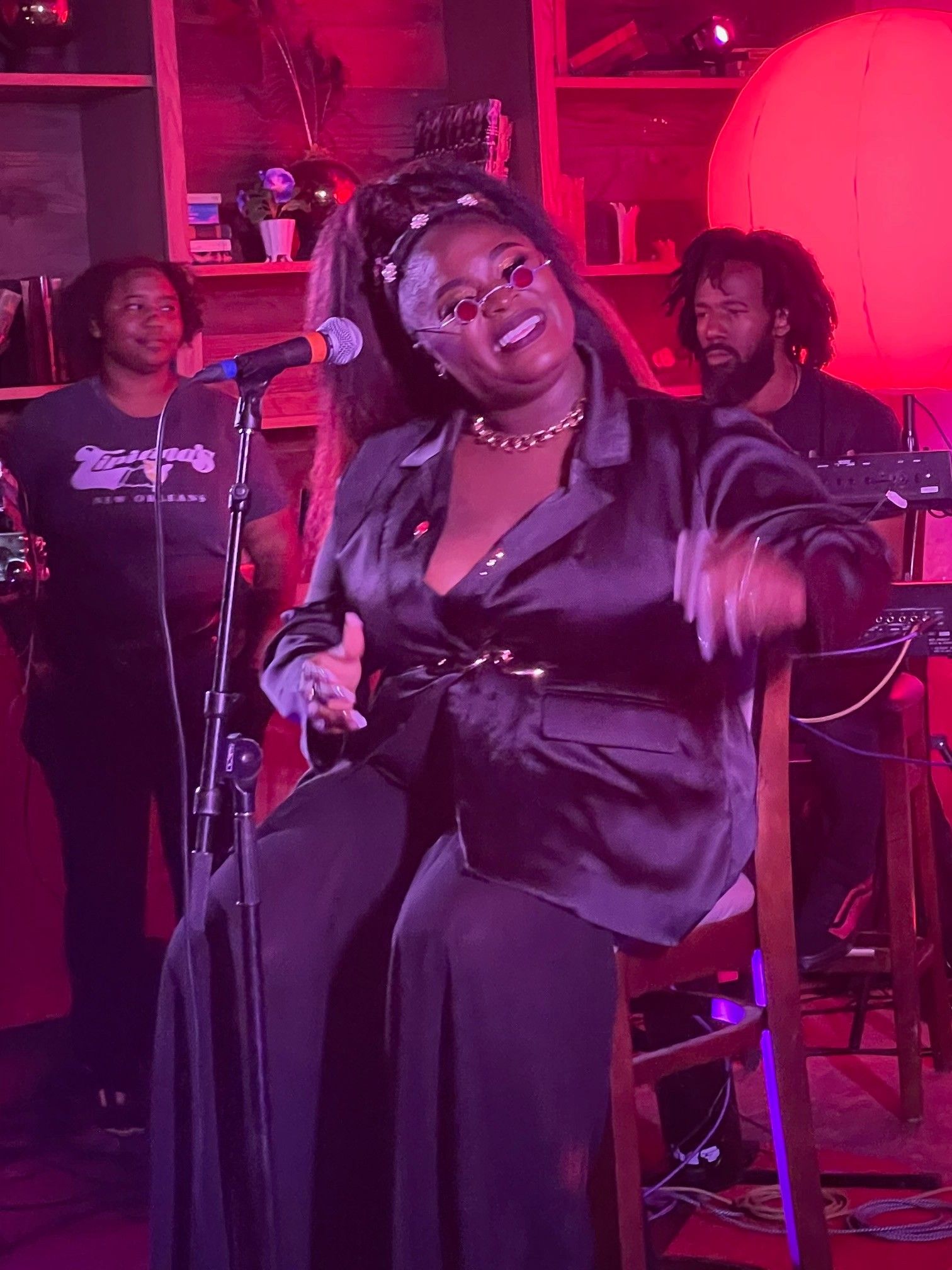 Birthed from a pandemic-ordered break, Red Balloon, exemplifies the band's vibrant hip sound, yet completely original and eccentric nature. Throughout Red Balloon's 16-tracks, you'll be graced with contributions from Lalah Hathaway, Big Freedia, Wayne Brady, and Trombone Shorty. Its sound is retro, fun and uplifting with fantastic vocal and musical range. Pushing themselves to the next level, this album also includes lyrical poetry and songwriting that represents not only the beauty of black life and culture but also the dark sides of American injustices. While still inspiring, the album includes relatable lyrics that create a colorful vibe.