New Orleans-known for beignets, cocktails, and po-boys-is not usually recognized for its health scene, but over the past five years, niche workout studios have been popping up throughout the city. These specialized classes create an engaging, high-intensity workout, as well as a close-knit community among the clientele. Consider stopping by one of the studios to shed the king cake weight and get into shape this summer.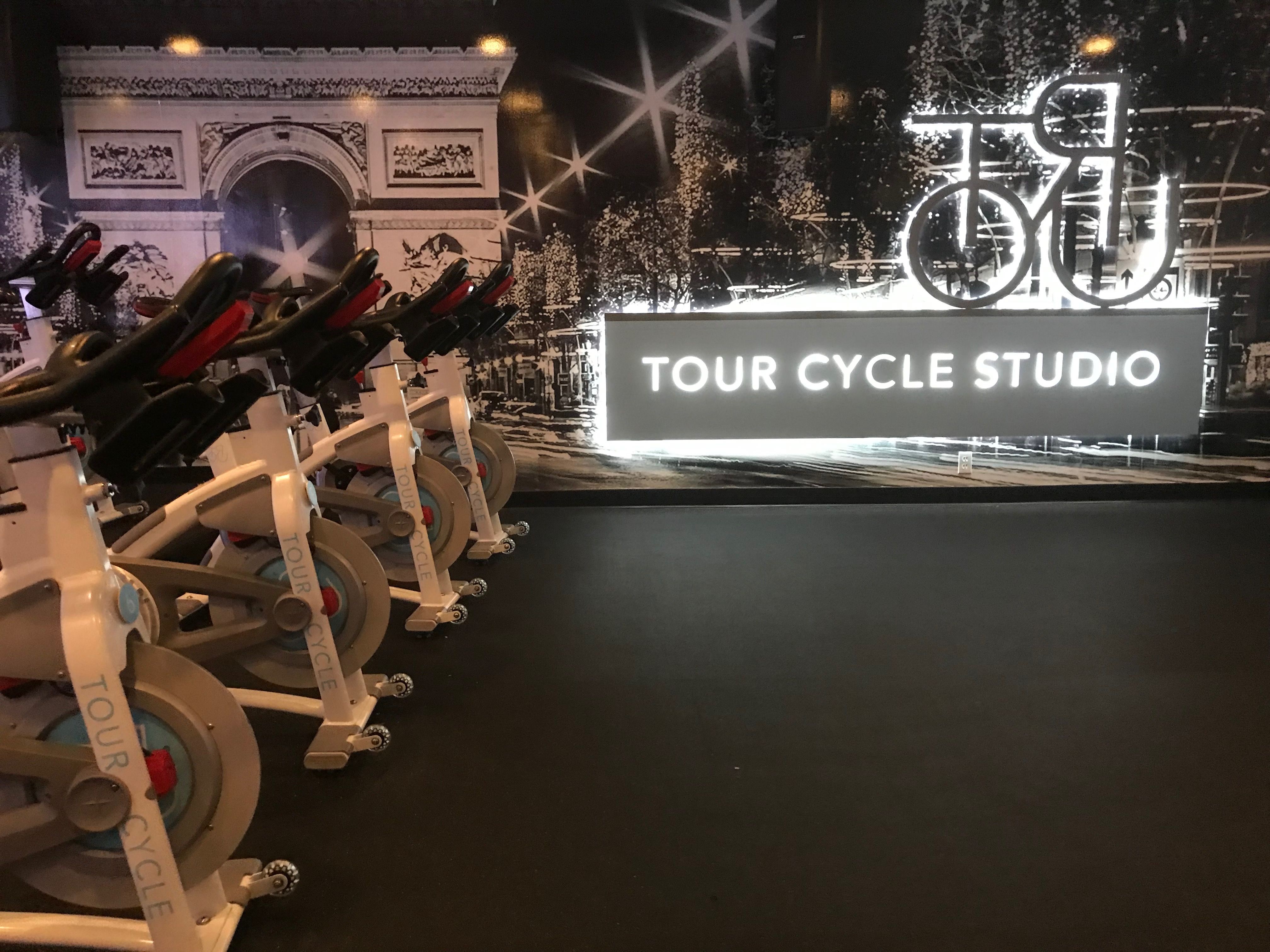 Tour Cycle Studio
860 Tchoupitoulas St.
$25 per drop-in class
A spin class at Tour feels more like visiting a nightclub than a workout studio. When the class begins and the overhead fluorescents dim, LED lights flash on the surrounding walls. The instructor leads cyclers through choreographed moves that strengthen the arms, legs, and core. The studio exclusively offers spin classes. "We have to be absolutely the best because that's all we have," said operations leader Kathryn Skuba. During class, riders are encouraged to forget the outside world as they embark on a mental and physical journey in the room-an escape from reality that makes the workout even more powerful.
City Surf Fitness
5924 Magazine St.
$22 per drop-in class
Although NOLA is not a surf town, City Surf has created a community of surfboard enthusiasts. The studio has 14 simulated surfboards that imitate the sensation of being on water. There are eight different classes offered: boot camp, barre, and yoga, to name a few. Owner Becky Hardin said, "You'll recognize all the movements in this class; it's just a matter of doing it on the board. It utilizes muscles you wouldn't use doing overhead presses with weights." The board not only increases the rigor of the workout, but it also keeps the engagement level high. The class is entertaining and designed for anyone-except those prone to motion sickness.
Romney | 5619 Magazine St.
$27 per drop-in class
This all-inclusive studio houses numerous types of classes, including spin, pilates, boxing, and more. There is no signature class. Instead, all workouts complement each other. Due to the many classes available, clients are encouraged to participate in multiple types of fitness. Class packages make it more affordable for locals to visit the studio daily. "We want it to be a lifestyle," founder Erin Romney said. Romney just opened a new Downtown location this May, to make the classes more accessible to visitors.
New Orleans Boulder Lounge
2360 St. Claude Ave.
Free
The only climbing gym in New Orleans offers an all-female bouldering class on the third Saturday of every month. The Ladies Climbing Nights create a safe space for beginning climbers to feel comfortable trying a new sport. "If you look around here, you will see that it's mostly white guys climbing, and that's kind of climbing in general," said co-founder Kelsey Confreda. This untraditional workout class begins with Confreda talking about techniques before encouraging climbers to try the skills. "Climbing itself is a workout for so many reasons. You use a lot of micro-muscles that you don't use in your everyday workout," Confreda said. In addition to this class, the gym also offers general memberships and community classes open to anyone.
KICK
4525 Freret St.
$22 per drop-in class
Only a few months old, this brand-new kickboxing studio has already grown into a robust female-only workout space. KICKfit, the signature class, combines boxing and other core strengthening exercises into one 50-minute session. The diversity in movement keeps boxers engaged and maximizes conditioning. An instructor circulates the room throughout the class to help boxers perfect their form. Founder Melissa Burbank will soon introduce a heart-rate monitor into the class. The monitor, which is connected to the KICK app, can help users to track their progress in and out of the studio.
Dancing Grounds | 3705 St. Claude Ave.
$12 per drop-in class
Classes at Dancing Grounds are designed for people who crave movement. Its mission is simple-to create a safe space for people of all body types and backgrounds to move in freely. There are three categories of classes: beginner, fitness, and advanced. But these titles are only guidelines, considering that classes are open to everyone. Dancing Grounds offers much more than dance classes-the studio is also part of a larger organization that supports social change within the community. It hosts events, and the profits from classes go toward supporting youth dance groups that perform throughout the city.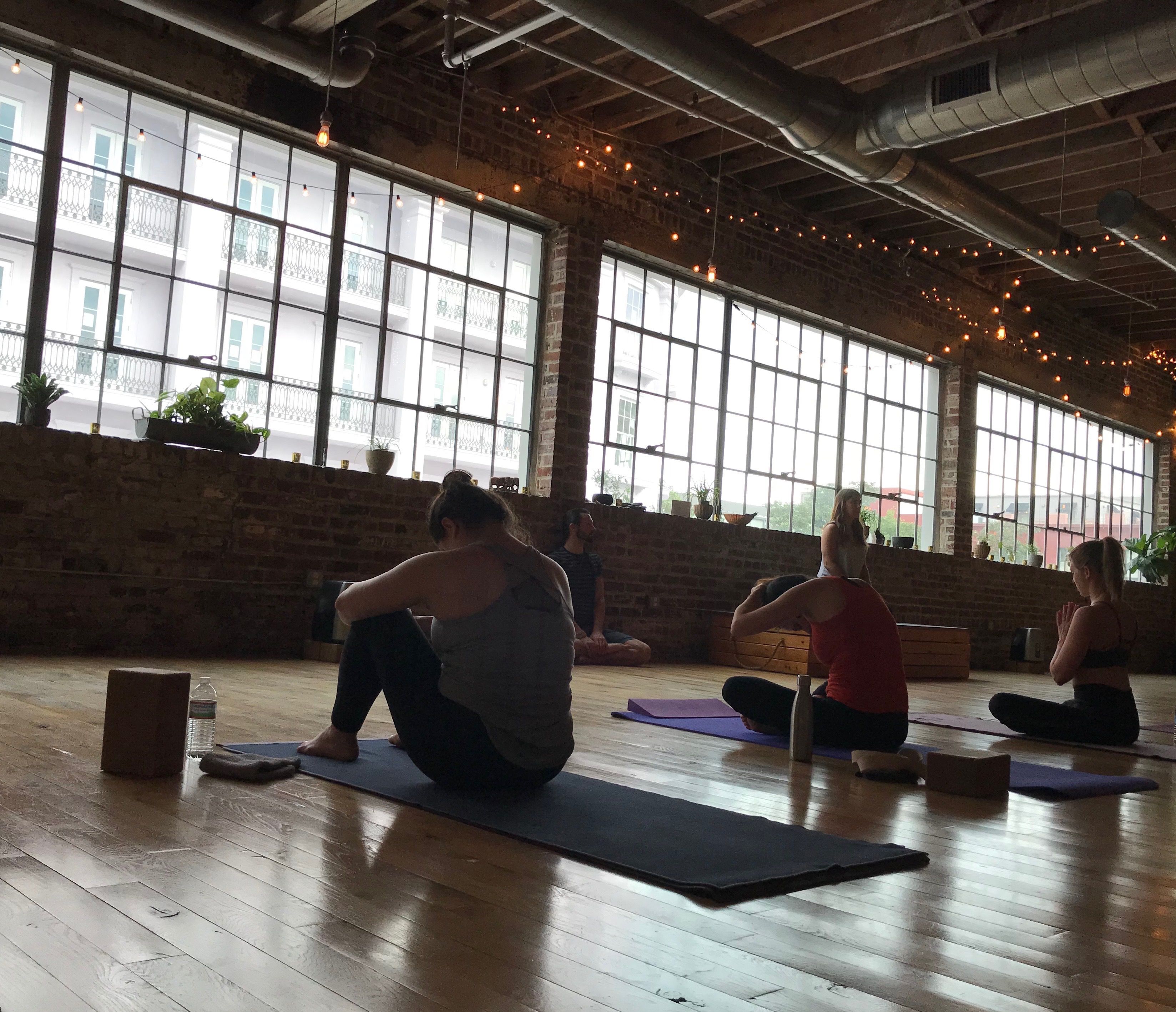 Reyn Studios
725 Magazine St
$25 per drop-in class
Tucked in a beautiful second-floor studio, this humble yoga room is filled with natural light, brick walls, and succulents. The studio specializes in contemporary Vinyasa yoga flow and is a great introduction to yoga. "People of all levels can come to the same class and get something out of it," said founder Reyn Reed. Classes are offered every day of the week, from morning until evening, so that yogis will never struggle to fit a class into their schedule.
Footprints to Fitness
Gernon Brown Rec Ctr, 1001 Harrison Ave.
$10 per drop-in class
For those who cannot pick just one type of class, Fitness Fusion is one hour of intense barre, cardio, pilates, and yoga combined. The class is open to people of all levels, so each exercise can be modified. All classes range between being free of charge and $10, making workouts affordable and inclusive for members across the community. Additionally, the Fusion class is offered at various locations throughout New Orleans to make it easily accessible. Fitness Fusion is truly diverse in nature, due to the variety of locations, workout styles, and community members.