The spooky season is on its way, and the frights are returning to New Orleans from September 8 through November 6. Three new spooky themed entertainment attractions will be part of the 2021 New Orleans Nightmare: The Boogeyman, Operation: Laughing Place, and the Spirit of Halloween, along with its signature attraction Phobia Sensory Overload. This New Orleans horror show is one of 13 (of course, the unlucky number!) national attractions hosted by Thirteenth Floor Entertainment Group, the world's largest company to produce Halloween inspired events.
The horror experiences, with Hollywood quality sets and special effects, are sure not to disappoint.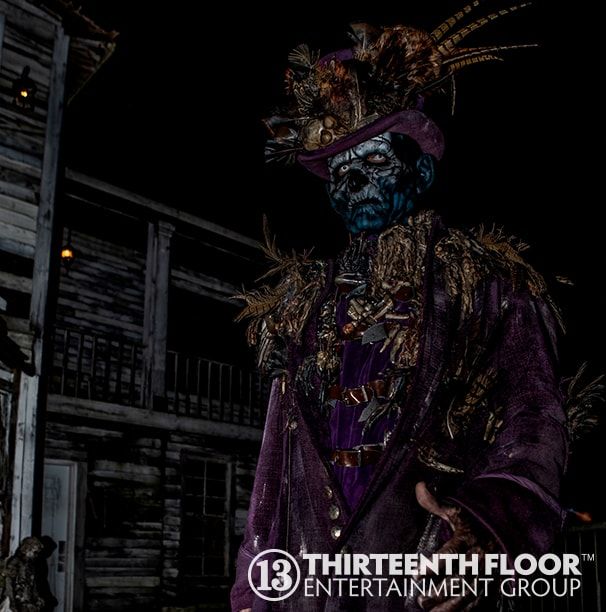 The Boogeyman attraction will tell the tale of the Jensen family massacre on Blackthorn Drive. Go and see for yourself if the Boogeyman is real!
Visit Operation: Laughing Place to help put an end to a hallucination epidemic caused by a 1950's chemical weapon released upon cities, causing all victims to experience extreme colors and clown like appearances.
Escape the Spirit of Halloween as the vengeful witch summons the spirits of the underworld to cross over and form an army against the people that banished her.
If you are brave enough, visit PHOBIA SENSORY OVERLOAD in complete darkness, and make your way through a maze of horror in New Orleans Nightmare's newest and most intense attraction. Wander in the pitch black, relying only on your senses to navigate.
If you are looking for more of an interactive experience, join the Mini Escape Room games. You will have only 5 minutes to solve clues and riddles in order to escape. Tick Tock.
New Orleans Nightmare will take place at 319 Butterworth St. in Jefferson, La., under the Huey P. Long Bridge from Saturday September 18 to November 6. Visit neworleansnightmare.com/hours for full details and hours of operation.
General admission begins at $24.99 and Fast Pass and Skip the Line Tickets start at $34.99. Tickets can be purchased either at the gate on show days or online at neworleansnightmare.com.
The New Orleans Nightmare is now hiring enthusiastic individuals over 18 years old to help bring the horrors to one of the world's most haunted cities. Apply now for a position in performance, customer service, or operations. Visit neworleansnightmare.com/jobs to apply.