The Southern Food & Beverage Museum (SoFAB) and the Meraux Foundation are pleased to announce the return of the popular Cookbook Creation Program at the SoFAB. The session will be free of charge thanks to the Meraux Foundation's kind sponsorship. The cookbook creation program teaches participants how to create a cookbook in a step-by-step manner.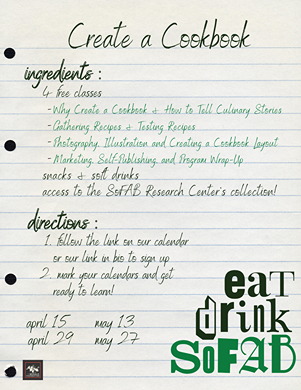 Nunez Community College's SoFAB Research Center and Boyd Library are situated at 3710 Paris Road, Chalmette, Louisiana 70043. Almost 40,000 books, 5,000 menus, and hundreds of culinary brochures and other culinary ephemera are housed in the Research Center. The resources in the library and archive will be available to workshop participants, serving as inspiration for tales, food, photography, and book design.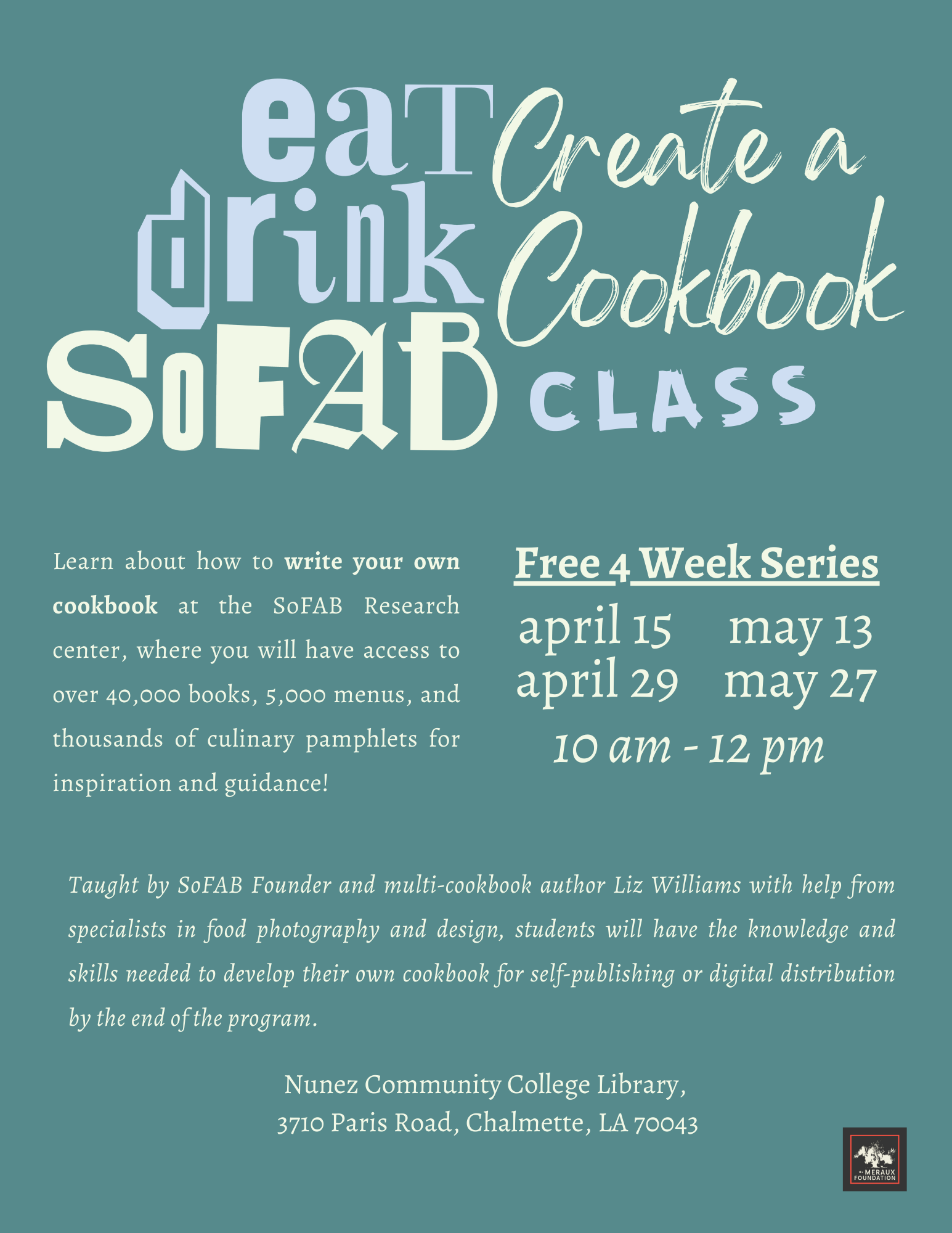 "Our cookbook creation class has been one of our most popular offerings since SoFAB opened nearly 15 years ago," said Liz Williams, SoFAB founder and teacher of the cookbook class. "It's very exciting to bring the program to our library in St. Bernard Parish and to have the support of the Meraux Foundation so that we can make the class accessible to anyone in the community."
Courses will be held at Nunez Community College's SoFAB Research Center from 10 a.m. to 12 p.m. The course is divided into four sessions, with each session focusing on a different aspect of cookbook development.
April 15: Why Write a Cookbook and How to Explain Culinary Tales
April 29: Recipe Collecting and Testing

May 13: Photography, Illustration, and Layout Design for a Cookbook

May 27: Marketing, Self-Publishing, and Program Closure

The class is free, but there are only 40 spaces available. Each class includes refreshments. There are no single-session sign-ups available, and participants are urged to attend each session. Sign up here if you want to take the course.