So close, yet so far.
In the 1999 football drama Any Given Sunday, Al Pacino's character, coach Tony D'Amato, gives an impassioned, heartful pregame speech about how the margin for victory—or defeat—in football and life is mere inches.
"You find out life's this game of inches. So is football. Because in either game, life or football, the margin for error is so small."
Depending upon your rooting interests this weekend, those precious inches meant experiencing the thrill of victory or the agony of defeat.
After bouncing back last week with a commanding 41-7 win over the lowly Vanderbilt Commodores, LSU lost a shoot-out to Missouri, dropping the purple and gold Tigers to 1-2 for the first time since 1994. With four plays to punch in the game-winning touchdown from the one-yard line, LSU was mere inches away from victory.
"We claw with our fingernails for that inch. Because we know when we add up all those inches, that's going to make the f***ing difference between winning and losing. Between living and dying."
Yet, the Tigers couldn't claw for those final inches, and the 2019 season seems like a lifetime ago.
"You gotta look at the guy next to you. Look into his eyes. Now, I think you're going to see a guy who will go that inch with you. You're going to see a guy who will sacrifice himself for this team because he knows when it comes down to it, you're gonna do the same for him."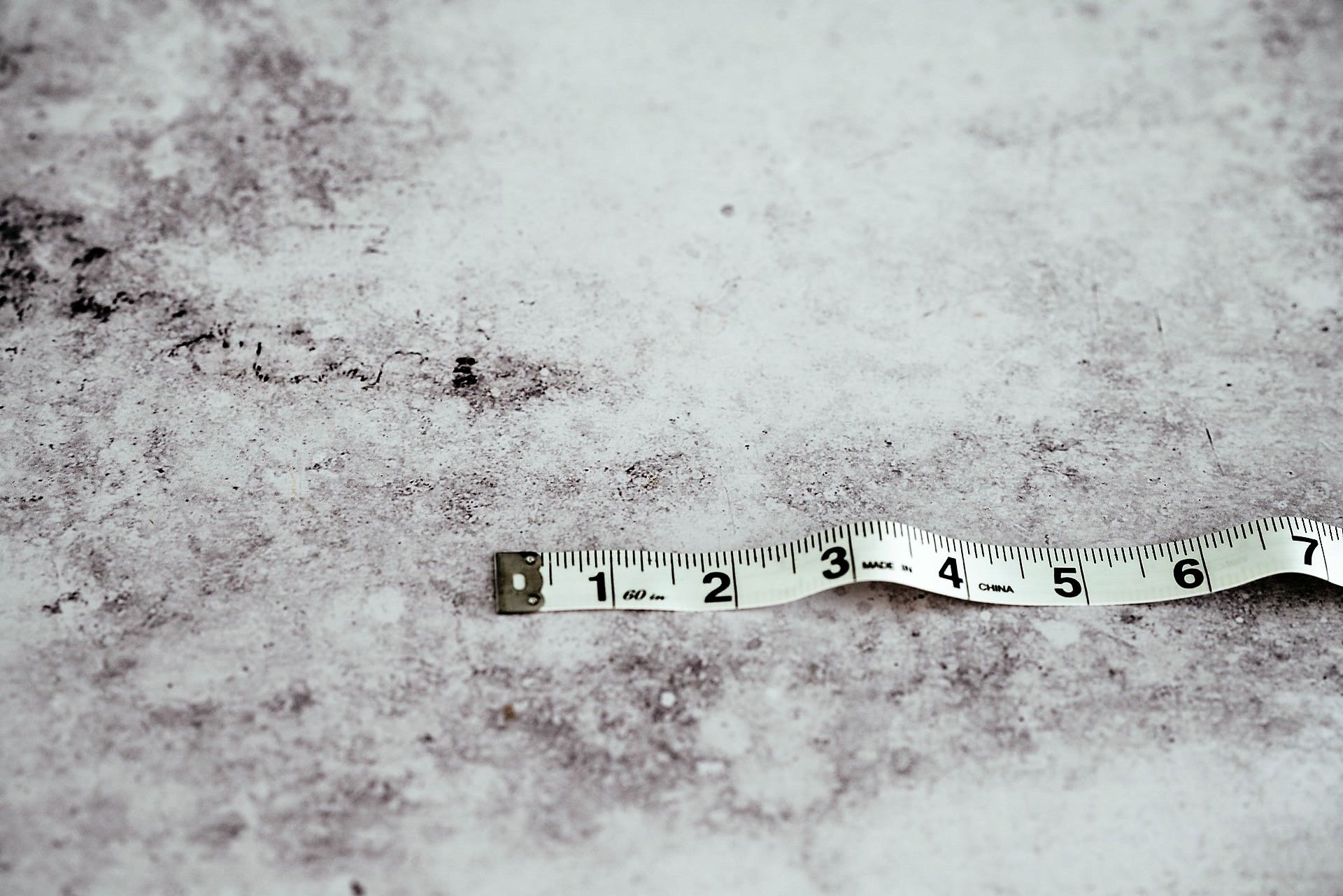 Monday night, with the game on the line in overtime, Saints cornerback Marshon Lattimore refused to concede critical inches to Chargers receiver Mike Williams, tackling him just short of the first down, sealing the 30-27 victory for New Orleans.
To commemorate the combined seven-point margins of victory and defeat this weekend, here are seven thoughts on the Tigers and Saints:
1. Veteran experience was on display in the Dome. In the face of a 17-point second-quarter deficit, the Saints tackled adversity head-on by tightening up the defense (most of the time) and methodically working the ball down the field. New Orleans chipped away at the Los Angeles lead, inches at a time. Brees, Kamara, Hill, Cook, Sanders—veteran playmakers rose to the occasion when their number was called. The mental toughness of a defending three-time division-winner compared to a team starting a rookie quarterback is sometimes the difference, when the margin of victory is so small.
2. Chemistry is brewing between Drew Brees and Emmanuel Sanders. The veteran wide receiver had shown some playmaking flashes in his first four games as a Saint but put on his best performance in black and gold Monday night, recording 12 catches for 122 yards. In the absence of star receiver Michael Thomas, Brees has finally solidified his connection with Sanders, who has 18 catches for 215 yards in the last two games. When Thomas is finally healthy (and done punching teammates), the Saints' receiving corps will be one of the most formidable in the NFL.
3. The Taysom Hill experiment isn't over yet. Despite Hill fumbling in the last two games, coach Sean Payton continues to incorporate the utility player into the offense. Late in the fourth quarter, on a critical third down, Payton inserted Hill to take the snap. The recent Where Y'at cover boy called his own number, scampering nine yards to help the Saints tie the game. Hill's production has been a roller coaster this season, but there's a method to Payton's madness. Saints fans will see Hill's usage pay dividends, both in this season and beyond.
4. Where has LSU's defense gone? The Tigers turned out their second putrid defensive performance in three games, allowing 586 yards and 45 points to a Missouri offense led by a red-shirt freshman quarterback. Despite LSU's defense forcing two fumbles on the Missouri offense and forcing a turnover on downs in the first quarter, they allowed Missouri to gash them for big plays all game. Defensive coordinator Bo Pelini's defense has produced feast-or-famine results early in the season, and while it sometimes has given the Tiger offense advantageous field position via turnovers, more often than not, it puts unnecessary pressure on quarterback Myles Brennan to win shootouts. Too often, LSU defenders are out of position, missing tackles or pointing the finger at another teammate. Scoring 41 points is a recipe for winning most of your football games. Something has to change, or it's going to be a long season in Baton Rouge.
This
photo of Pelini
says it all.
5. Myles Brennan continues to improve. The first-year starter posted his best game yet against Missouri, throwing for 430 yards, four touchdowns, and zero interceptions. His growth through just three games has been tremendous to watch. Brennan seems more comfortable, has better pocket awareness, and when he has time, is delivering dimes to a bevy of talented receivers all over the field. Most of all, Brennan is tough and cares about winning. Taking hit after hit, Brennan continued to hang in the pocket as he and the Tigers battled in what was supposed to be a home game. The image of the dejected quarterback, sitting on the bench with his face in his helmet after losing the game, is a bittersweet takeaway from a terrible loss. That's the feeling a true LSU Tiger has when he thinks he's let his team and fans down. Heart is sometimes hard to quantify, but Brennan has lots of it.
6. Terrace Marshall continues to ball out. The junior wide receiver posted a career-high 235 yards on 11 catches with three touchdowns. Marshall seemed to be single-handedly trying to will the Tigers to victory with several clutch catches in the second half, including an impressive haul to get LSU to the goal line with a chance to win at the end of the game. His 235 yards are the fourth most yards in a game by an LSU receiver, and at 20 career touchdowns, he's only seven touchdown catches away from having the most in school history. Tiger fans should enjoy watching Marshall while they can because he's a special player.
7. The goal line series was brutal. After starting the drive with over five minutes left to play, LSU orchestrated the perfect clock-milking scenario, getting to the Missouri one-yard line with only 44 seconds left in the game. The Tigers had FOUR chances to punch in the score and failed four straight times, whiffing on two Tyrion Davis-Price runs, followed by two incomplete passes by Brennan. Watching those final four plays left me with some burning questions: Why didn't Myles Brennan take the first two snaps under center if LSU was handing it off? Why didn't Brennan try a quarterback sneak? Drew Brees does it all the time, and he's four inches shorter than Brennan. Why wasn't freshman tight end Arik Gilbert in the game on the final two plays? He's an athletic freak built for these exact red-zone situations. Although there are plenty of mistakes to point to throughout the game, that four-play sequence will go down as one of the most frustrating to watch in recent memory.
Kudos
Shoutouts to other players and teams that caught my eye in the rest of the football world.
Ravens linebacker Patrick Queen shone against his former LSU teammate Joe Burrow in a 27-3 win over the Bengals. The rookie linebacker dominated Burrow and Bengals, recording nine tackles, one sack, one quarterback hit, and two fumble recoveries, including a 53-yard touchdown return.

Jimbo Fisher finally delivered a signature win. The third-year Texas A&M coach led the Aggies to a 41-38 upset of No. 4-ranked Florida, getting the critics off his back—at least for now.

Arch Manning Watch: Manning turned in another exciting performance, as Newman defeated Country Day 27-7 in the "Perlis Bowl." The sophomore quarterback flashed both his arm and legs in the win, throwing for 211 yards and a touchdown, while rushing for 68 yards and two scores. Manning also showed that he's not afraid of a little contact when he lowered the boom on a Cajun defender in the first quarter. If you're anxious to watch the young stud quarterback in action, Newman's next game is Thursday, October 15

,

at 8 p.m., against Booker T. Washington on ESPN2.
Andrew Alexander is a contributing writer, football fan, and unofficial president of the Arch Manning Fan Club. Follow him on Twitter at @TheOtherAA and listen to the Krewe du Drew podcast.