First, grab yourself a hardy plate of Italian food at Red Gravy on Magazine. They're outdoor patio is really hip and is perfect for parties, anniversaries, and more! Sit outside while enjoying different handmade pasta dishes, small plates like the Bruschetta Trio, and entrees like the Veal Milanese. You can also ask for gluten free pasta for an up-charge. 4206 Magazine St., 504-561-8844, redgravycafe.com.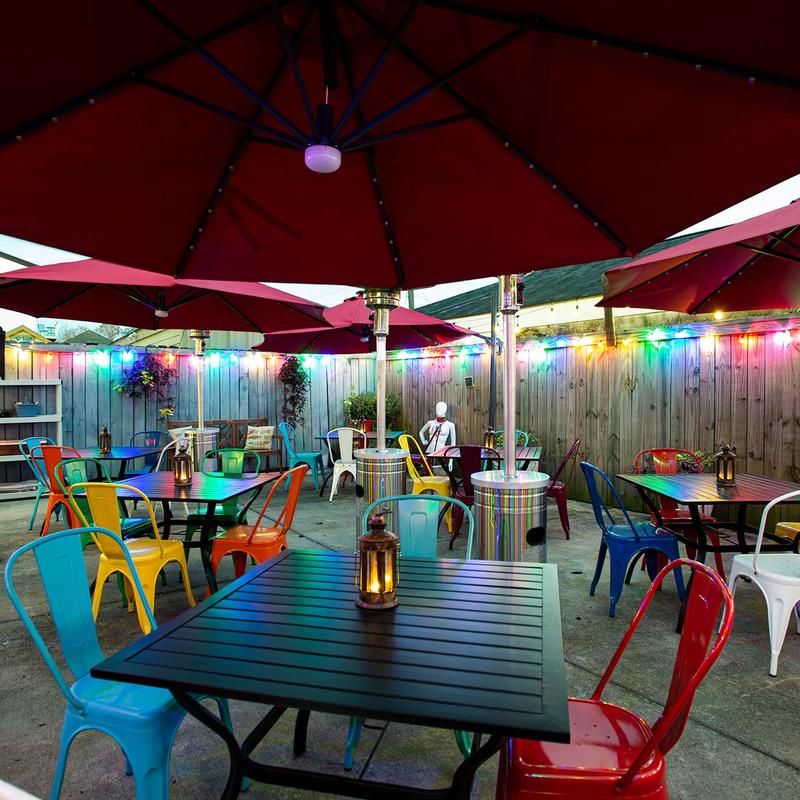 Whether you feel like eating like a "good cat" or a "bad cat," you're bound to have a fantastic meal at Bearcat Café. Go to either the Uptown or CBD locations and take advantage of their outdoor seating and enjoy the fall weather. Come in for breakfast or lunch and get dishes like gazpacho, BBQ pasta, and trumpet scallops. Grab a coffee and pretend you're in Europe for a little while. Multiple Locations, bearcatcafe.com.
Lebanon's Cafe is considered to be the best Middle Eastern restaurant in New Orleans and their food can attest to that! Take advantage of their outdoor seating on S. Carrollton Avenue and sip on the famous Lebanese Iced Tea. Snack on the different pita bread sandwiches filled with falafel, gyro, shawarma, and more. With this much atmosphere and wonderful food, you'll feel like you're lounging around in Beirut! 1500 S. Carrollton Ave., 504-862-6200, lebanonscafe.com.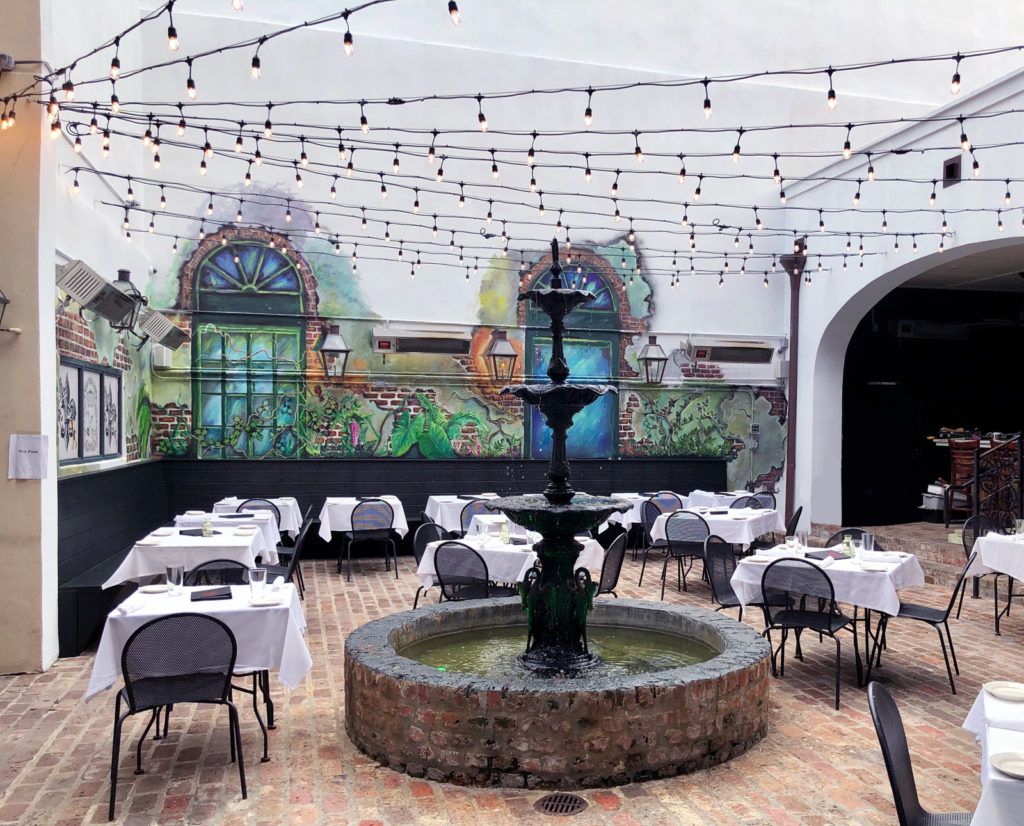 A pretty recent addition to the NOLA food scene, Bywater Brew Pub is definitely making a name for itself. They have everything you could ask for to have a good night out: spacious outdoor seating, a Viet-Cajun inspired menu, and their own brewed beer! Snack on the Chicken Phorrito or warm up with some tasty Yaka Mein. Don't know what beer to try? Get a flight! 3000 Royal St., 504-766-8118, bywaterbrewpub.com.
If you're out strolling around Jackson Square, take to short walk to Toulouse Street and enjoy some great eats at New Orleans Creole Cookery. Their outdoor patio is very beautiful with its fountain and outdoor bar, fitting perfectly with the atmosphere of the French Quarter. All of your Creole favorites are on offer like gumbo yaya and oysters. If you can't decide on what to get, order the Taste of New Orleans and you'll have the greatest hits of NOLA cuisine right in front of you! 508 Toulouse St., 504-524-9632, neworleanscreolecookery.com.
While in the French Quarter, you can enjoy some causal fine dining at Orleans Grapevine. This wine bar and bistro is just a short walk from St. Louis Cathedral and offers a great outdoor patio to dine at. Grab yourself a wine or two and enjoy some petit fare like the cheese board, shrimp remoulade, or angus medallions. C'est si bon! 720 Orleans St., 504-523-1930, orleansgrapevine.com.