First, The Ruby Slipper is a great restaurant to bring your family and friends to. This hot spot offers delicious New Orleans breakfast cuisine and has a classic cocktail menu. With locations all over the city, The Ruby Slipper is a super choice for Sunday brunch. Multiple Locations, therubyslippercafe.net.
Next, Apolline, located in Uptown, is a great choice for an upscale meal. Charbroiled oysters, the Bloody Mary deluxe, and the Pork Enchiladas will have you bragging to your friends. And when the weather is nice, be sure to enjoy Apolline's outdoor seating. 4729 Magazine St., 504-894-8881, apollinerestaurant.com.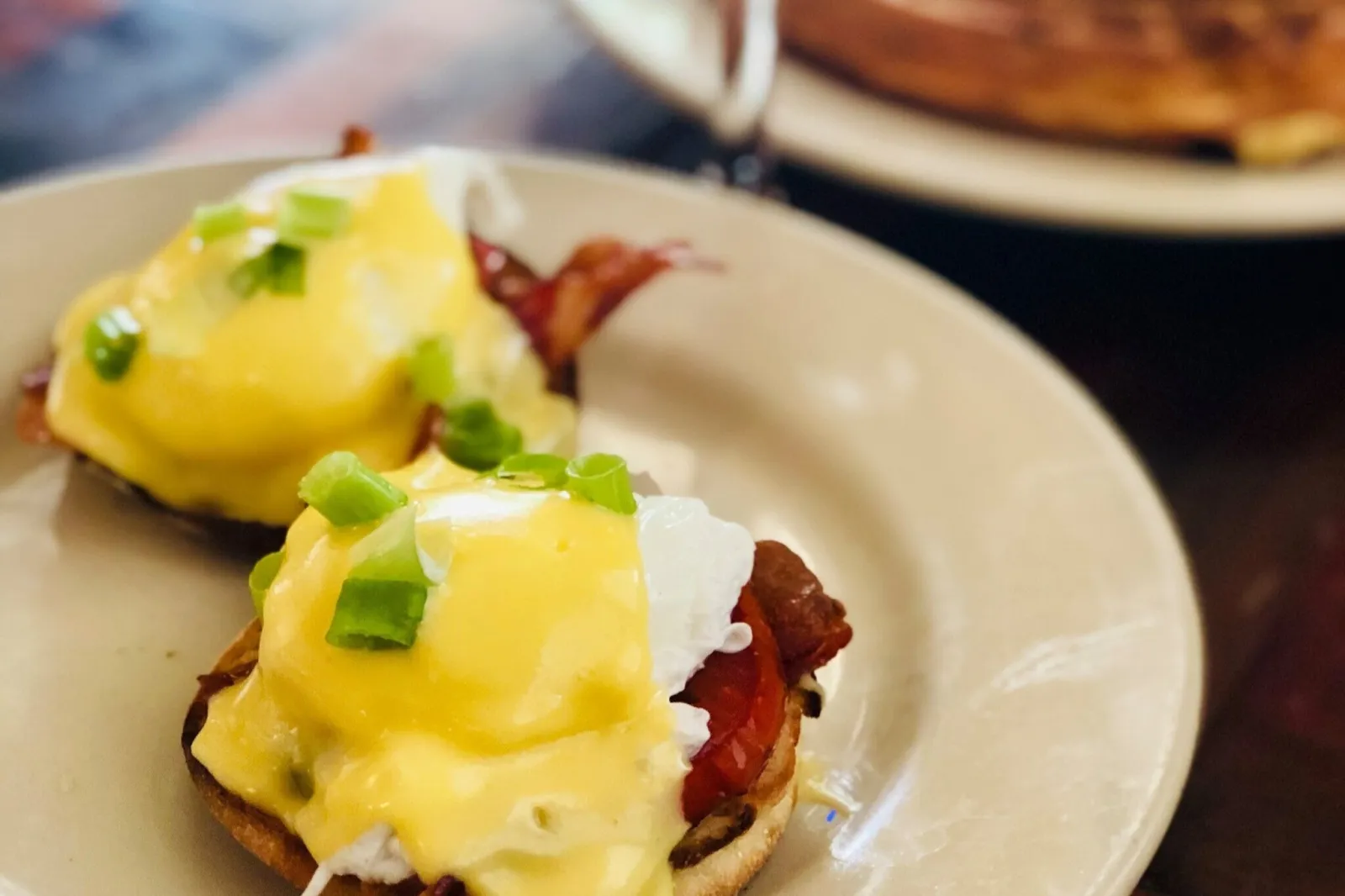 In the University area, Riccobono's Panola Street Café is a favorite amongst students and locals alike. A sister restaurant of Riccobono's Peppermill…with fantastic waffles, French Toast, and its famous Crab Meat Benny, this venue is known for large portions and great service. 7801 Panola St., 504-314-1810, panolastreetcafe.com.
Next, Broussard's, which is celebrating its 101st anniversary, is a historic fine-dining restaurant with an intimate French Quarter courtyard. Broussard's is a great destination for brunch Friday through Sunday with such specialties as Josephine Benedict and bottomless mimosas. 819 Conti St., 504-581-3866, broussards.com.
Bearcat Café is a special locale that offers eclectic comfort, fresh squeezed juices, and artisanal coffee with locations Uptown and in the CBD. The Bearcat breakfast and the Cat Daddy are amongst Bearcat's most popular dishes; arrive early on Sundays to avoid a wait. Multiple Locations, bearcatcafe.com.
Finally, inside the Intercontinental Hotel, Trenasse takes brunch seriously! Every Saturday and Sunday, Trenasse offers a stunning array of delicious specialties. Check out the Benny! Benny! Benny! Trio of Eggs Benedict, as well as wonderful omelettes and Bloody Mary's. 444 St. Charles Ave., 504-680-7000, trenasse.com.