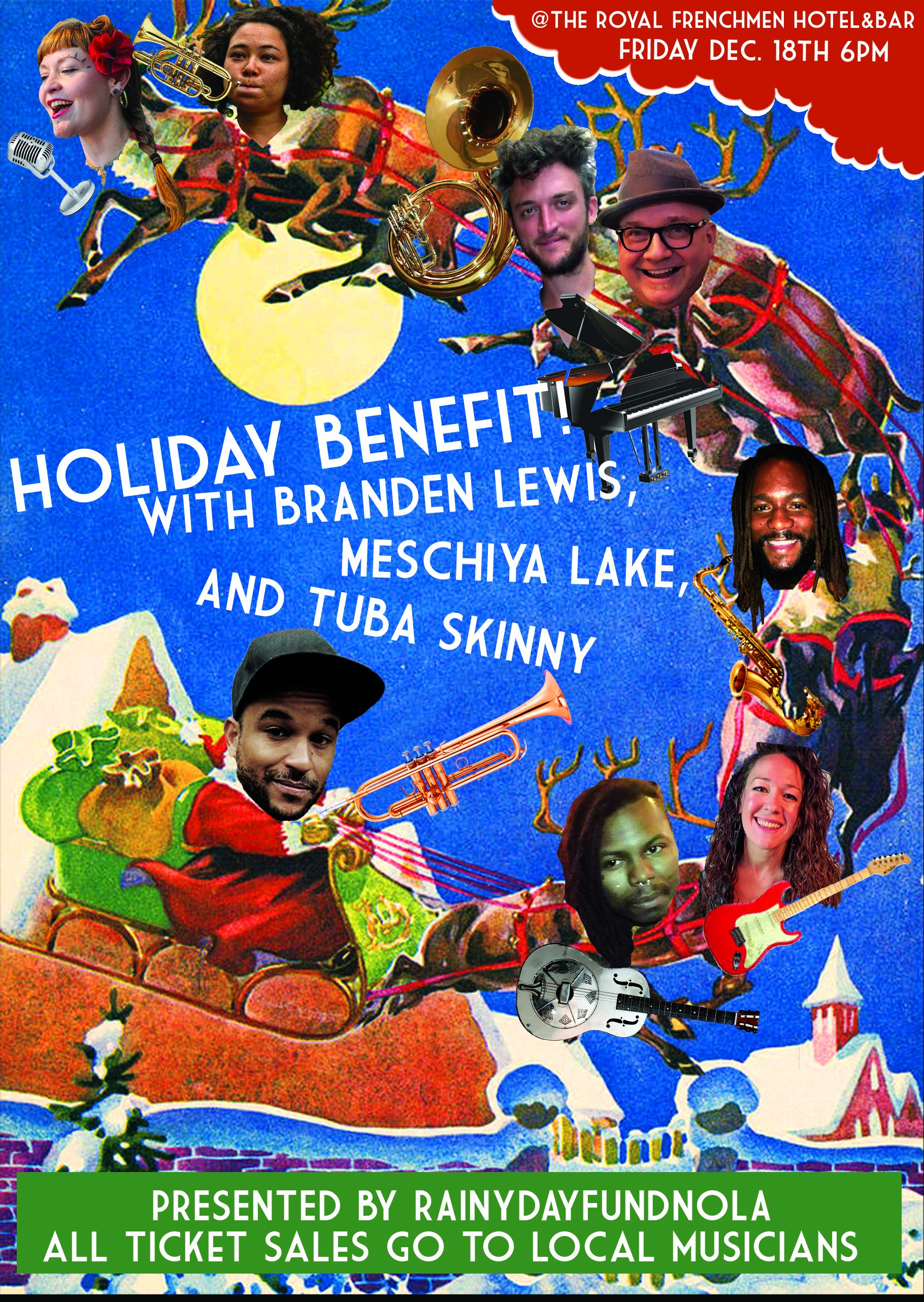 This Friday, December 18, The Royal Frenchmen Hotel is happily partnering with RainydayfundNoLa to put on an impromptu show with various musical performers from around the city. Starting at 6 p.m. is an evening of socially distanced music and community, with performances from the following local musicians: Meschiya Lake and The Little Big Horns, Tuba Skinny, and RainydayfundNoLa's founder Branden Lewis. RainydayfundNoLa was created with the same purpose as this surprise event, which is to financially support local musicians in times such as these that are truly taxing on live performers.

You can purchase a ticket for $25 for the night of music and revelry by visiting brownpapertickets.com. Your ticket comes with one gratis drink from the Royal Frenchmen's Bar, and all of the proceeds are going directly to local New Orleans musicians. Thankfully, the stylish hotel has a spacious courtyard for events like this, which it will be using to host this in-person event while maintaining social-distancing guidelines. Be sure to bring a mask if you do end up attending.
As regulations further extend and further tighten, so too does the grip round the neck of nearly every live musician in New Orleans. Events like this are critical to keeping the scene alive in at least some small way, but it is crucial that regulations be followed to ensure that we can eventually return to big crowds and vivacious performances. It is heartwarming to see smaller groups like MaCCNO (The Music & Culture Coalition of New Orleans) and RainydayfundNoLa reaching out and extending what they have to their fellow performers; the generosity of both patrons and performers alike will be necessary to keep the blood of live music flowing.
700 Frenchmen St., (504) 619-9660, royalfrenchmenhotel.com