The incomparable Stevie Nicks—a tried and true rock goddess—and a key member of Fleetwood Mac, one of the best-selling bands in music history, will be headlining on May 7, the second Saturday of the 2022 New Orleans Jazz and Heritage Festival, the first since its 50th anniversary

in 2019.
If you are a fan of rock and roll, you're going to be coming off a real high from seeing such rock heavyweights as the Who from the previous weekend. But you see, the two weekends of Jazz Fest are best enjoyed as two distinct parts of a symbiotic musical relationship - which is why you must end the season on a note that either eclipses the previous weekend, or at the very least, reaches just as high. Sure, the Black Crowes are a great Friday night band, but there's a reason the final Saturday is reserved for a "white-winged dove," a living legend, if you will. Let's consider our May Queen's rock credentials.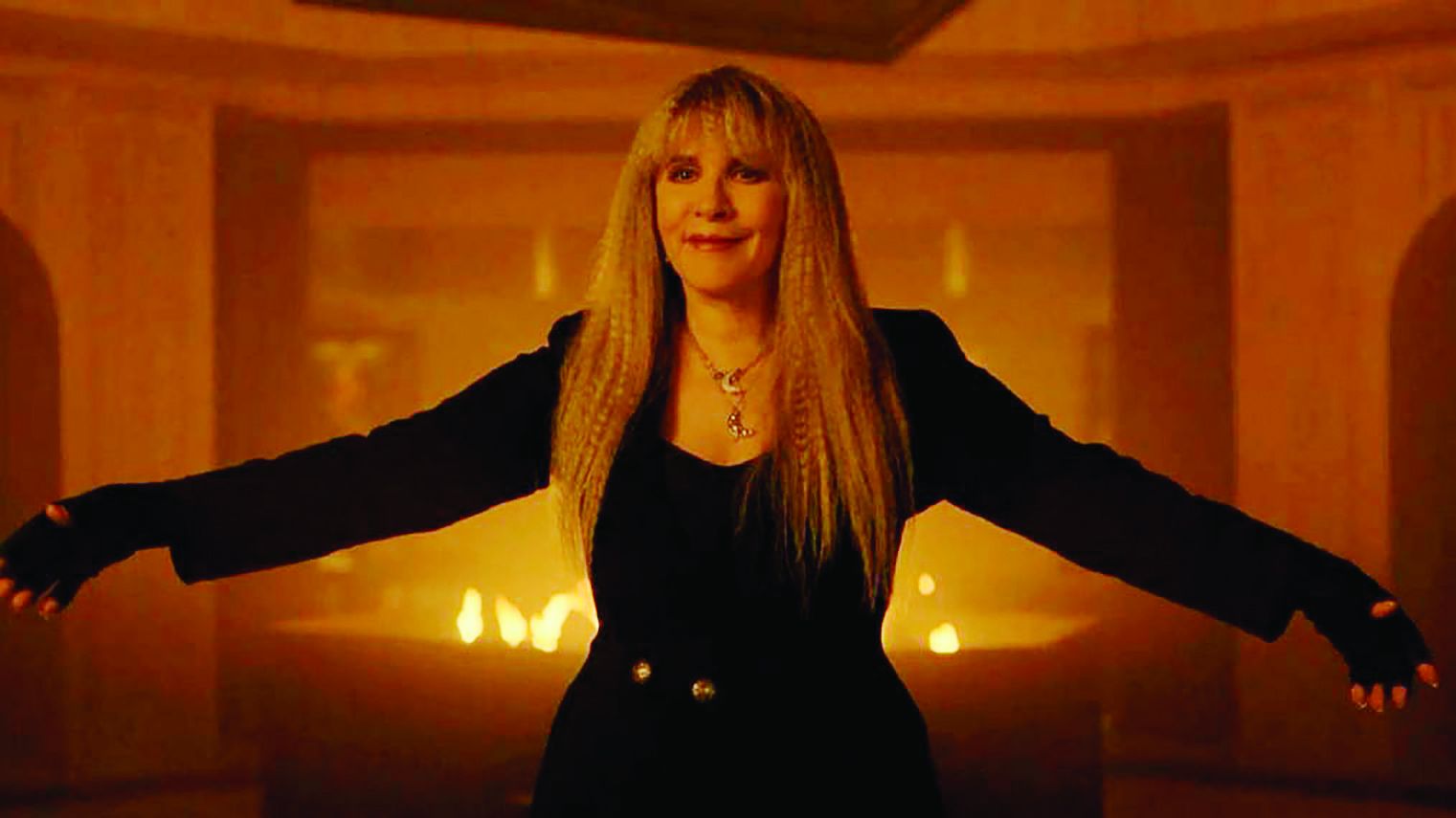 Ms. Nicks is a two-time inductee into the Rock and Roll Hall of Fame, and the first woman to receive this honor—first with Fleetwood Mac in 1998 and then as a solo artist in 2019. Fleetwood Mac's 1977 album Rumours has been certified platinum 20 times over, yielding their only number one hit, "Dreams," with lead vocals by Stevie Nicks, of course. Her iconic 1975 ballad "Landslide," a song that has been covered by artists as diverse as the Smashing Pumpkins, the (Dixie) Chicks, and most recently sung by actress Brittany Snow in Director Ti West's X. Her 1980 debut solo album Bella Donna shot all the way up to number one, has been certified quadruple platinum, and features the perennial classic rock hits "Edge of Seventeen" and "Stop Draggin' My Heart Around," the latter featuring Tom Petty and the Heartbreakers. She is one of the most respected singer/songwriters in history and was dubbed "the Reigning Queen of Rock and Roll" in 1981 by Rolling Stone magazine—a feat that she isn't even close to conceding over 40 years later.
Born in Phoenix, Arizona in 1948, Nicks achieved her first success in the music industry by joining Fleetwood Mac in 1974 with her then-boyfriend Lindsey Buckingham as a "package deal." Nicks would contribute such timeless tracks as "Rhiannon" and "Landslide" to the band's self-titled 1975 album. Don't let that title fool you, this was Fleetwood Mac's 10th album, but it was the dawning of a new era that blended American songwriting and vocals with the bluesy, pop rock talents of an 8-year-old British band. It also became the band's first number one album. The success of the "new" Fleetwood Mac would be eclipsed by the release of a follow-up album in 1977 by the name of Rumours. You know the cover-Stevie Nicks draped in flowing robes, her leg intertwined with drummer Mick Fleetwood, who is doing his best Captain Morgan impersonation. Yes, those are two wooden balls dangling between his legs. It's the epitome of 70s excess, which undoubtedly worked, as the album sold more than 40 million copies worldwide, yielded four top 10 hits, won the Grammy for Album of the Year in 1977, and was added to the National Recording Registry in 2018.
In addition to her continued support in one of the most popular bands of all time, Stevie Nicks embarked upon a fruitful solo career in 1981, which is still going strong as justified by her forthcoming, second-billed appearance at Jazz Fest. You can expect the royal treatment on May 7, because the Queen is no stranger to New Orleans. This marks her 10th concert appearance in the Big Easy-seven with Fleetwood Mac dating from 1975 to 2019, and two solo shows in 2012 and 2017. Throughout this time, she has undoubtedly developed a special relationship with New Orleans. She wrote a love letter to the city in the form of a song, "New Orleans," which was composed during the aftermath of Hurricane Katrina and released on her 2011 album In Your Dreams. The song celebrates everything we love about this city: the resilience of its citizens, the party atmosphere with or without Mardi Gras, and the ghosts that reside among us. She even namedrops Anne Rice (whom we sadly lost this year), which instigated a much-deserved resurgence in popularity for the famed gothic novelist. And for all the dark arts that are associated with New Orleans, it's worth mentioning that Nicks has endured persistent witchcraft rumors ever since people first delved into the vivid, fantastical imagery on "Rhiannon." She even finally threw them a bone by appearing as the White Witch on American Horror Story: Coven (2013) and AHS: Apocalypse (2018).
Whatever her powers, she (or anyone else) cannot deny her lasting presence within the great pantheon of rock music. Prepare yourself for a raucous good time on May 7, because we all know the Queen isn't about to let the Who deliver the final word on rock 'n' roll in New Orleans.