A lot of people consider plumbers as their last line of defense against plumbing problems, and while this is factually true, they shouldn't be only used in huge emergencies. A lot of plumbing problems can become worse when you let loose the wrong sense of DIY spirit, trying to fix something without the proper knowledge or equipment.
Make no mistake, there are a lot of plumbing problems that can be resolved easily by the average person, but sometimes you may face a problem that has more than one dimension. For example, a clogged toilet with damaged piping. It's important to know which kind of plumbing situations require the need to hire a plumber. We've created a list of the top reasons and situations that call for a plumber.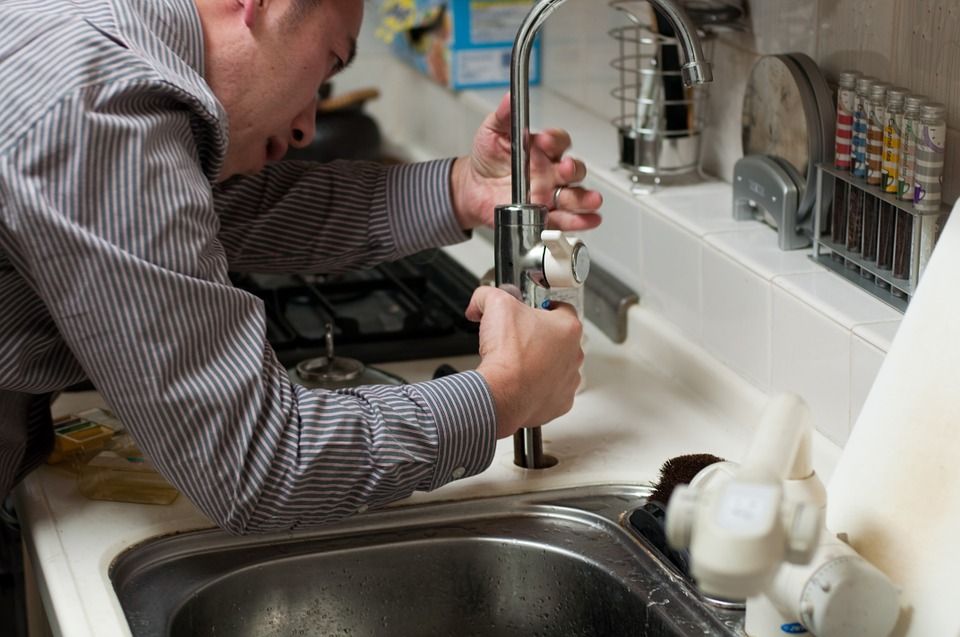 License and Insurance

If you're a DIY enthusiast, you probably know that fixing your own major issues may easily void the warranty and can also make you unable to claim insurance. Since the insurance company demands that the plumber that handles the issue is a licensed and trained plumber, doing it yourself without the credentials can easily make you unable to claim money if the worst happens. There is no warranty for the labor included if you decide to go the DIY path, opening up a door to liabilities and damages that could escalate beyond simple plumbing issues. Go with a licensed plumber instead of tackling something you've never had experience with before.
Customer Support
If you choose to go with a plumbing company, you'll have various windows of communication. Whether you're trying to get a plumber for a major emergency or would like to schedule a routine maintenance round, you should be able to get it in order. The specialists behind allserviceplumbers.com say it's easy to hire a plumber with just a message. Once a repair is done by a professional company, you'll have the benefit of contacting them if something doesn't go as planned.
Proper Diagnostics
A problem can look pretty simple on the surface, but the iceberg that's submerged below the deck can sink your Titanic. A seasoned plumber can easily distinguish between innocent issues that need minimum work and other problems that could easily escalate into a full-blown emergency. The root cause of the problem is often something that you don't have that much access to and don't have the tools you'll need to fix it. A comprehensive report by a veteran plumber will help you understand the true dimensions of the plumbing issue, which will also give you insight into the type of financials involved in case you want to go through with repairing it out-of-pocket or through an insurance company.
Tools, Materials, and Equipment
A clogged sink may look easy to fix with a home-made mix of vinegar and baking soda, but what if it's the pipes that are damaged? Even if you have access to the pipes, you may not have the right replacement for it, nor the equipment needed to do it. Professional plumbers come with their wide set of tools and materials that you may need, not to mention that they can easily source any other material that they may not have. This works in your favor as you won't have to run back and forth to stores looking for materials.
Property Protection
If you really value your property, you should know that water has the power to damage it structurally and make it a renovation nightmare. If you put a Band-Aid on a plumbing problem, you may come home and find the entire basement or floor full of water, chipping away at the structural integrity of the place. A professional plumber will take extensive precautions to ensure that any repair remains intact, and even if the problem returns, it won't be as problematic as the first time.
Cost-Effective Resolution
A lot of people are under the wrong impression that when they choose not to hire a plumber, they'll be saving money. While the DIY path can be cost-effective, it's not always the best plan for problems that require highly trained professionals.
If you choose to fix it yourself, you risk paying much more if you mess it up. Choosing to ignore it is also far from the ideal solution. A little leak can start adding up to the bills, not to mention that it will keep getting worse until it's completely out of control.
While it may be tempting to attempt repairing everything yourself, you need to be able to distinguish between major issues that require professionals and problems that you have experience with. It's always better not to gamble on the integrity of the house's structure and trust a professional to finish the job.
ABOUT THE AUTHOR: Allen Brown is a dad of three kids and is a keen writer covering a range of topics such as Internet marketing, SEO, and more! When not writing, he's found behind a drum kit.