According to Business Report, CEO of Raising Cane's Todd Graves plans to star in a new television show titled Restaurant Recovery, produced through Calabasas Films & Media. Graves has committed $2 million to assisting restaurants that have closed or are near closing due to the coronavirus. The show will feature him and a team of experts traveling across the country over the course of 20 episodes, which will begin filming in August. Businesses are eligible to apply at restaurantrecoverycasting.castingcrane.com.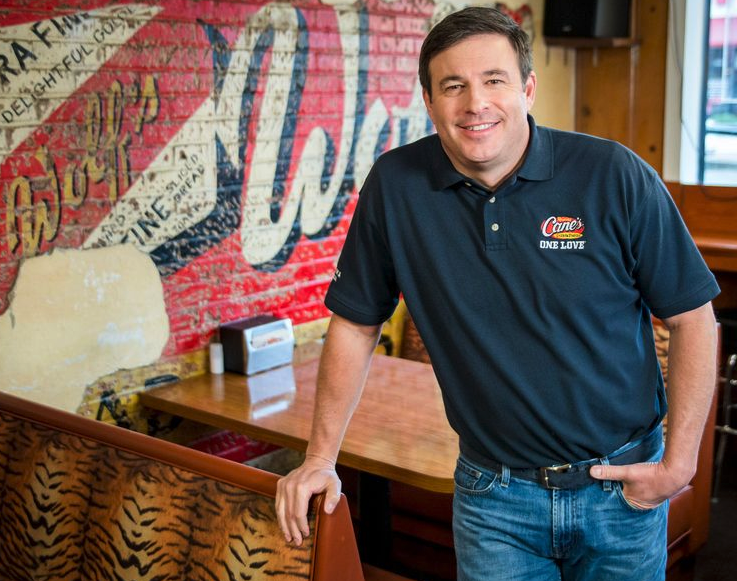 It is fitting that Graves is taking this on, considering his knowledge and experience in the restaurant business and his personal connection to it. What started with just one Raising Cane's location in Baton Rouge has now grown into many hundreds of restaurants across the globe, and Graves is excited to support other restaurant owners and staff to likewise be successful.
This is not Graves's first foray into reality television. In the past, Graves and his wife appeared on Fox's Secret Millionaire when living in South Plaquemines Parish.
WAFB reports that Paul Beahan, a producer of the series, stated, "If this pandemic has taught us anything, it's how precious and fragile the things that bring us happiness and bring us together are, so we just think it's a great idea. We are proud to work alongside Todd in this time of need for restaurants and feel these restaurant recovery missions will both entertain and inspire. Viewers will come away feeling optimistic."
Cover Photo by "Mr. Blue MauMau"