The Prytania Theatres at Canal Place opened for business on Friday, November 13 with a combination of new releases and classic films.
Rene Brunet III, whose family owns and operates the Prytania family of theaters, said that they inquired about the Canal Place location as soon as Regal Cinemas closed the Cinebarre Canal Place in September 2019. Landmark Theaters operated Canal Place Cinema as mostly an arthouse venue from 1988-2009. Southern Theaters then expanded the space from 4 screens to 9 screens and introduced a dine-in concept. The COVID-19 pandemic delayed Prytania's expansion by a few months, but they remained excited about opening a new venue even in the current challenging landscape.
The new theater will feature both a concession stand and a kitchen. Brunet said that the theater hopes to have some menu options ready by Christmas. However, it is important to note that the kitchen will be "grab-and-go." Canal Place's previous incarnation featured waiters who would take orders from customers during movies, as well as deliver orders and settle bills during films. Brunet said that this is too intrusive and distracts moviegoers from the films on the screen.
"Once something's on the screen, you gotta get the heck out of the way," Brunet said.
Aside from running first-run films, the new theater will also show classic films and host private events and birthday parties.
The Prytania Theatres at Canal Place also received a bar permit last week. They will serve both movie-themed cocktails and "mocktails." Visitors will not need a ticket to buy food or drinks from the theater. If you work in an office in Canal Place or nearby and want to stop by for an after-work drink, you're free to do so. There will also be TV screens at the bar for patrons to watch sporting events and other programming.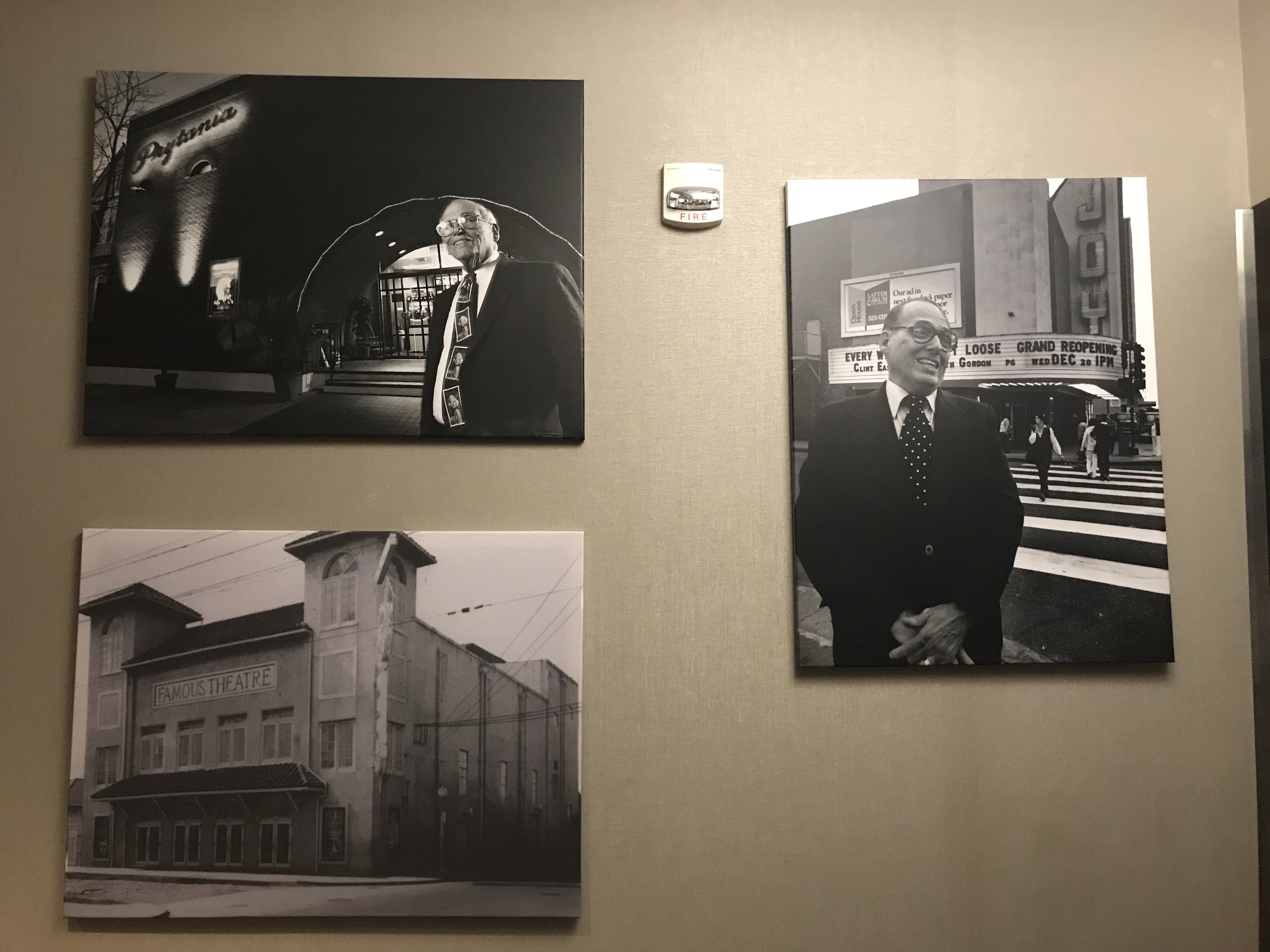 The new venue's decor is also a little cozier and more movie-centric than Canal Place's previous incarnation. There's a replica of the Prytania's brick exterior ticket window. There are also posters of Prytania patriarch Rene Brunet Jr. as well as those of old New Orleans movie theaters lining the walls. Posters of classic films, including a rare Revenge of the Jedi (the original title for Return of the Jedi) print, also decorate the hallways.
Brunet said that his family has long been interested in neighborhood movie theaters. The Prytania's Uptown location has served Uptown residents for over 100 years. The Prytania Theatres at Canal Place will give French Quarter/CBD/Warehouse District residents a theater within walking distance.
Social distancing procedures will still be in place for the time being. The Prytania Theatres at Canal Place require masks for entry and will fill no more than 30 percent of seats in an auditorium, even though the state currently allows theaters to fill theaters up to 50 percent capacity.
For those who have to drive to Canal Place, validated parking is $4 for 4 hours. While it is the only theater in the city where moviegoers have to pay to park, the 4-hour window at least allows visitors to see a normal-length movie and squeeze in some shopping at the Canal Place shops or a walk along the riverfront while they're there. Visitors can also ride the Canal Street or St. Charles Avenue streetcar to stops within a short distance of Canal Place.
Prytania at Canal Place, 333 Canal St., Third Floor, (504) 290-2658, prytaniacanalplace.com