A teenager applying for a job at a Popeyes Louisiana Kitchen nailed the interview when he helped stop a robbery in New Orleans this past weekend.
According to New Orleans Police and CNN, Devin Washington, 18, was being interviewed Saturday, March 19, when the suspect came in. The man asked the cashier for change for a dollar. When the drawer was open, he reached over and grabbed some cash, Assistant Manager Danyanna Metoyer said.
The suspect bolted for the door only to be stopped when the assistant manager grabbed his arm. Seeing the suspect struggling with Metoyer, the teen sprang into action.
"The interviewee took him off of me and held him with another employee until the police showed up," Metoyer told CNN. "I was like, 'This can't be real.' It was the first time I had ever seen this."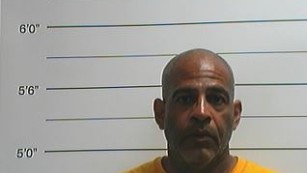 The teen was "in disbelief of why it had to be him," Metoyer said. The suspect was identified as Pablo Ciscart, according to CNN affiliate WDSU. Ciscart, 50, was charged with simple robbery and fugitive attachment.
"Washington's brave move wasn't why he got hired, but it certainly didn't hurt," Metoyer said with a laugh. "Devin was considered for being hired before this even happened. He helped us."
Washington started his new job as a Popeyes cook on Monday, March 21, two days after the robbery.