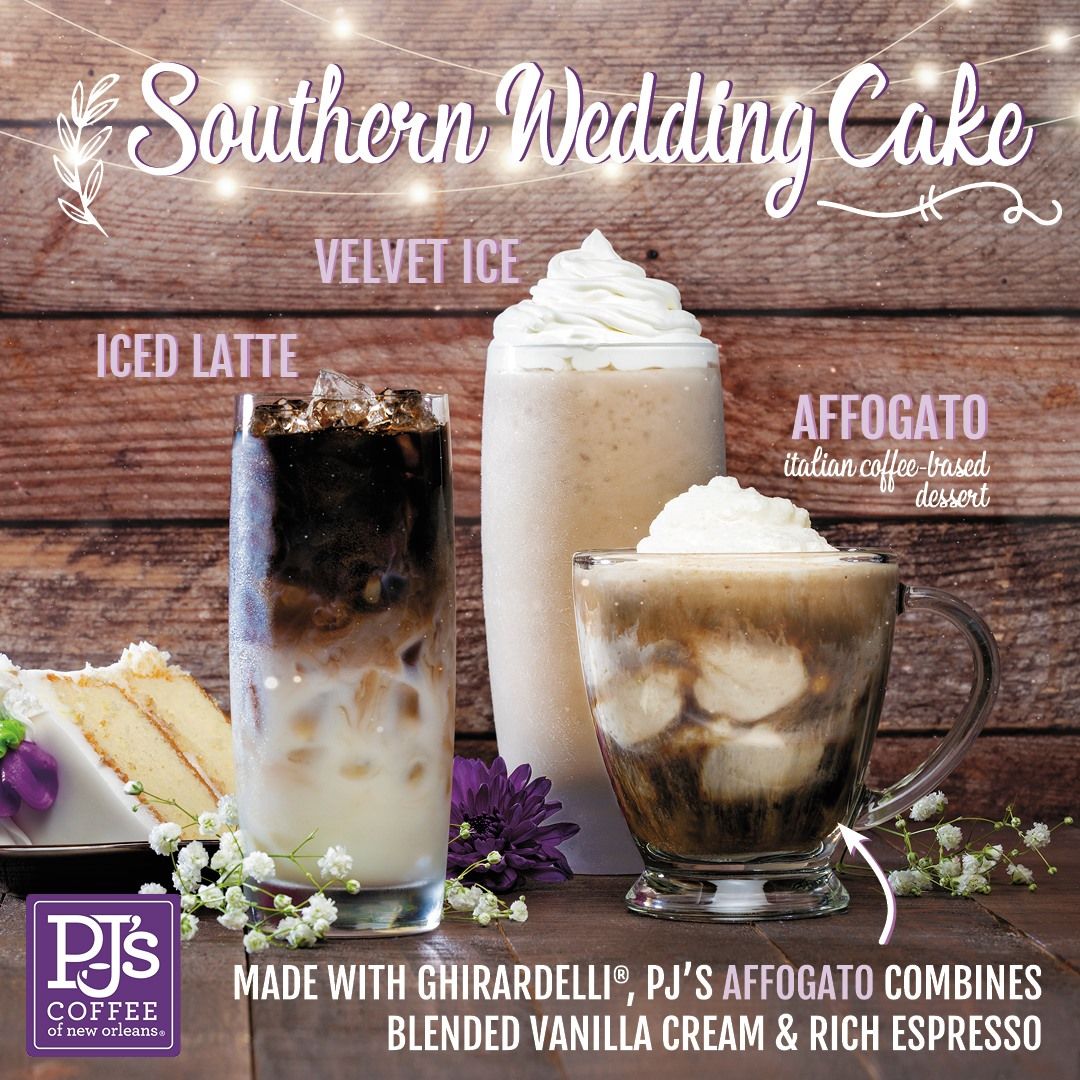 The dog days of summer are upon us. Keep cool with the new fresh fruit mixers by PJ's Coffee of New Orleans, available now until August 31st.
Wildberry Lemonade is an all-natural lemonade blended with a mix of wild raspberries, strawberries, blackberries and wildberry puree. Sweet and tart!
Passionfruit Green Tea pairs organic Numi green tea with passionfruit for a refreshing tropical treat.
Frozen Blueberry Lemonade is an all-natural sweet frozen lemonade with subtly tart blueberry puree.
Also back for summer: the ever popular Southern Wedding Cake. Partake in the splendor of Southern Wedding Cake Iced Lattes, Southern Wedding Cake Velvet Ice, and Affogato-an Italian coffee-based dessert with Ghirardelli chocolate, PJ's smooth espresso, and vanilla ice cream. Yum!