What's the perfect running shoe for you?
While it may seem like a challenge to find the single perfect running shoe, the easy solution is to let comfort be your guide. Running shoes may look like other athletic shoes, but you may want to consider the following recommendations to see which one is the most suitable for you.
Choose Sports-Specific Running Shoe
"In my opinion, when selecting a shoe the most important guidelines to consider are length, width, the level of support needed and activity being performed," said Hunter Vaughan, manager of the New Balance store in Metairie. "It is important to take into consideration the activity that will be performed in the shoe. Will you be wearing them to work where you stand all day and may need more support to reduce fatigue? Will you be running long distances? Will you be lifting or training? These are the basic guidelines for picking the proper shoes for your body and lifestyle."
Unlike regular sneakers, running shoes contain specific technology to aid in shock absorption and to prevent injury as your foot hits the ground with each step. For Coach Greg Toscano, the initial objective was to find a running shoe for long distances. "At the peak of my training I ran from 20 to 35 miles of just running per week," said Toscano, a TriDot Coach, a USA Triathlon level one Coach and a US Master Swimming instructor. "During my maintenance training, my running schedule can be as low as or as much as 15 miles per week. My focus now in the endurance world is coaching."
In the beginning of his running career, Toscano selected a shoe based on the latest trend and brand. "I started out like most runners with Nike running shoes because it is a brand that you know from growing up," admitted Toscano, "but as I became more experienced looking for a better fit for me as an individual, I tried ASICS, Hoka, and then landed on New Balance shoes. New Balance is my preference because of my foot and my size." Like other runners, Toscano determined that the right shoe should be an extension of your foot, allowing you to run naturally and fit like a glove.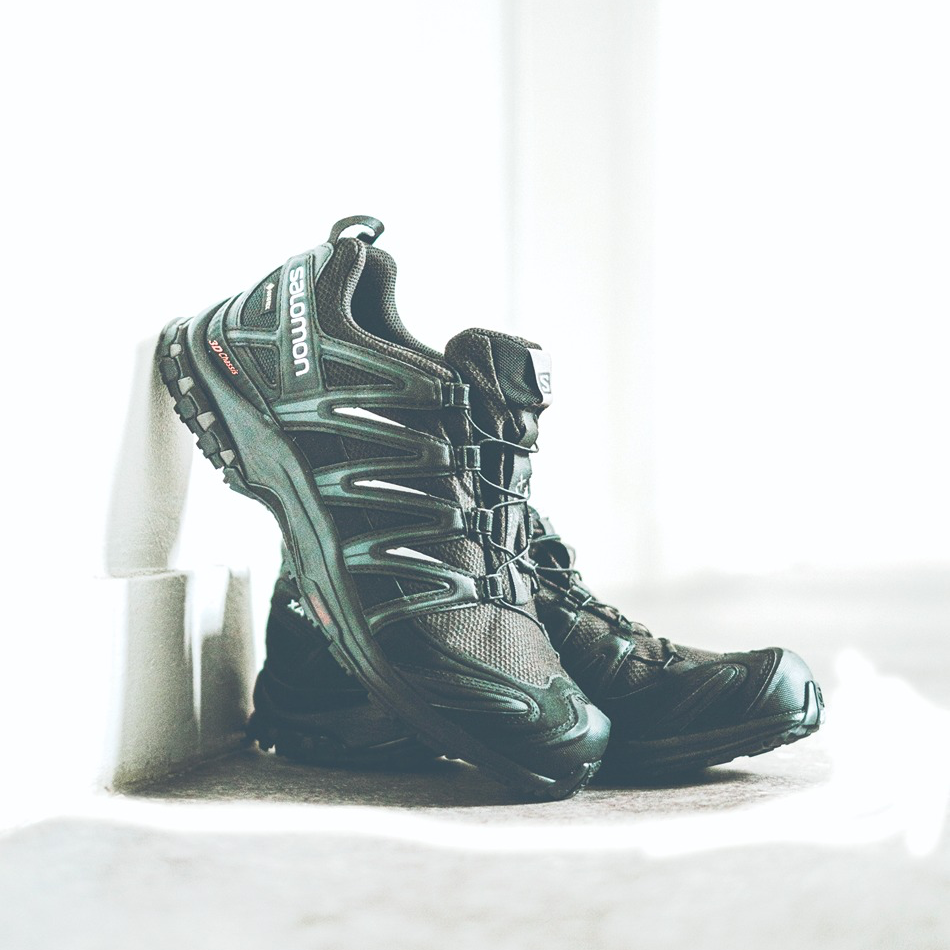 Find the Right Fit
"Don't be married to a certain brand," said Edina Pou, owner of Fleet Feet in Metairie, a local, family-owned specialty running, walking, and fitness store. "You want to start with a good fit. If you're a runner, you want to look at the category of the shoe, whether it's neutral or stability. It's best to try on a variety of shoes, and we recommend different brands based on the shape of your feet and what your feet naturally do."
Simply put, foot pain may be linked to an improperly-fitted shoe. Vaughan stressed that any mild discomfort experienced while running will be amplified and can lead to other issues. "Many people could alleviate their foot pain significantly just by wearing a shoe that fits their foot properly," said Vaughan. "What you should be looking for is a shoe that gives you ample toe room and width to make sure your toes have enough room to splay naturally and your foot is not protruding off of the midsole. Not having enough toe room can cause hammer toes and bunions," said Vaughan. "And not having enough width can worsen overpronation or supination. If you have a deficiency or pain that could be reduced via footwear, this should be evaluated."
When figuring out the best running shoe, Pou suggested bringing in your old shoes and looking at the soles. "You can see where the treads are worn on your old shoes, " said Pou. "It helps to understand whether you need a specific type of shoe for your gait."
If someone overpronates or their foot rolls inward as they move, Vaughan pointed out that they are more susceptible to plantar fasciitis, posterior tibial tendonitis, medial ankle pain, bunions, and are at risk of various knee, hip, and back issues. He recommended a stability shoe which he said, "neutralizes the foot and ankle, giving the foot the support it needs to function in a more healthy way which will reduce pain and risk of injury."
Guidelines for shopping
You should have a thumb's width between the tip of your big toe and the top of the shoe because your feet tend to swell and move in a shoe as you run.
Make sure there is a comfortable width allowing your foot to flex and spread in the shoebox. It should not pinch or feel like it is jamming up your toes.
Be aware of any parts of the shoe that poke or rub up against your foot
Consider trying on shoes at the end of the day to ensure a proper fit.
In shopping around for a good fit, Toscano advised runners not to buy shoes online but to seek help from a salesperson at a specialty store. "I have been helped by the people in the specialty shoe stores and you cannot get that kind of help online," said Toscano, who has raced in competitions in length from 5 km to a full IronMan. Since 2006, Toscano has completed 14 1/2 IronMans (70.3), two marathons, and two full Ironmans (140.6). He realized early in his running career that wearing the correct type of shoe was imperative for performance.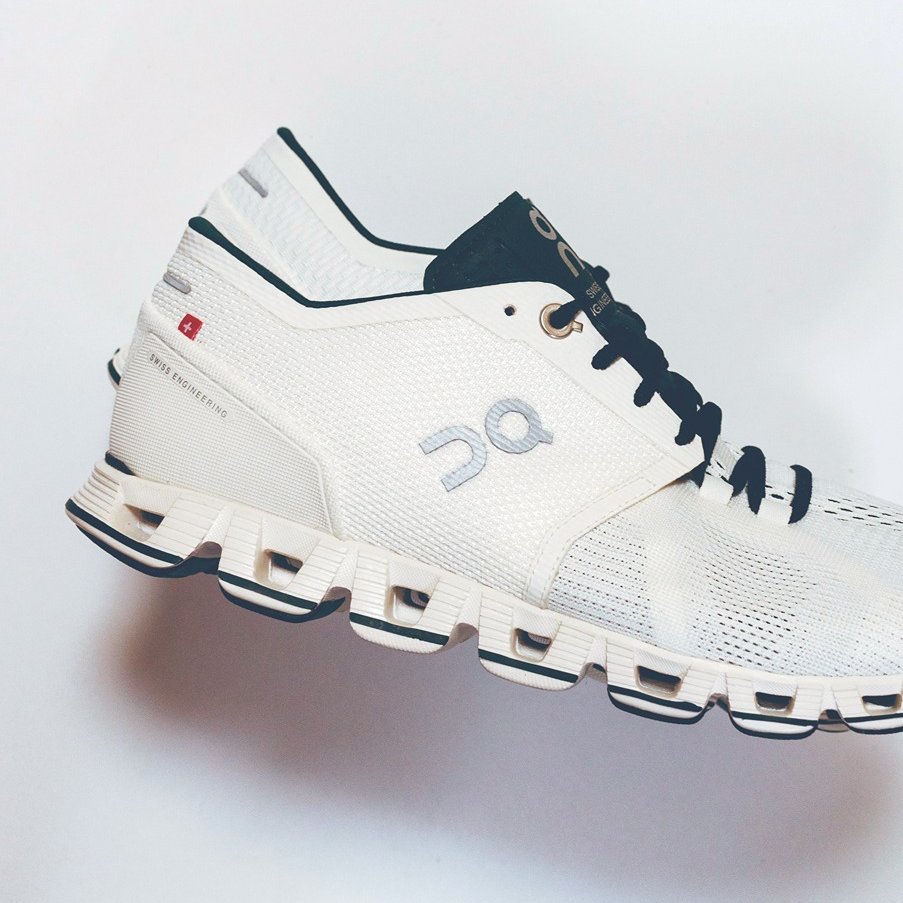 Quality and price
Whether you're running for distance, speed, or simply buying an athletic shoe for everyday use, the quality of your running shoe can depend on your preference of cushioning and support. Differences in material, weight, and design can also play a major role in your decision.
"With footwear, you really do get what you pay for. You can always find a cheaper shoe, but will it do what you need it to do and how long will it last?" said Vaughan. "Will you be better off going the cheaper route and replacing your shoes more often or investing in a shoe with a much longer lifespan that will give your body some of the things it needs to function in a healthier manner?"
In general, quality running shoes cost between $100 and $250; however, you don't have to buy the most expensive shoe to enjoy your run. "A very good running shoe will cost you about $100 to $200 based on the support and cushioning," said Pou. "The wear and tear generally breaks them down within 6 to 8 months. A good rule of thumb is about 500 miles. So you would want to get another pair and rotate your shoes for a longer life."
Remember runners and walkers alike, selecting the perfect running shoe is truly based on what kind of running and/or walking you want to accomplish. "I need a shoe that matches my foot," said Toscano. "Back in the day, I needed stability, but now I'm more neutral. Over time, my foot has changed, and I need a great shoe that can handle the pounding."