The Saints have their swagger back!
After annihilating Tampa Bay 38-3 last Sunday night, New Orleans now holds sole possession of first place in the NFC South and looks like they've finally rounded in the Super Bowl contending form many of us expected to see this season.
New Orleans played a near-perfect game last week on the road, embarrassing Tom Brady and the Buccaneers in one of the most dominant performances of the 2020 NFL season.
It's crazy what the Saints are capable of when the team is healthy and playing in sync.
Saints vs. 49ers
When and Where to Watch: Sunday, November 15, at 3:25pm on FOX
At the midway point of the season, the Saints find themselves 6-2, with a seemingly (knock on wood) healthy roster and a favorable schedule awaiting them over the next eight games.
The Saints open up the second half of the season with the San Francisco 49ers.
Last year's Super Bowl loser is having a typical big-game hangover season, posting a 4-5 record to date with only one win over a projected playoff team (Los Angeles Rams).
If you've watched any 49ers games previously this year, you still may not recognize the players San Francisco will be starting.
The 49ers have been plagued by countless injuries on both sides of the ball this season, including quarterback Jimmy Garoppolo, tight end George Kittle, defensive end Nick Bosa, and many more.
Quarterback Nick Mullens has taken over under center for the 49ers, throwing for 1,143 yards, five touchdowns, and four interceptions so far this season. He's been joined in the backfield by a rotating cast of running backs, including Raheem Mostert, Jerick McKinnon, JaMycal Hasty, and Tevin Coleman. Despite battling injury this year, Mostert leads the 49ers with 303 yards, while McKinnon leads the running backs with five touchdowns. Mostert could possibly suit up this weekend, which would be a huge boost to a struggling 49ers offense.
The options don't get much better for the 49ers' receiving game. With star tight end Kittle sidelined and wide receiver Deebo Samuel's status still in the air, Mullens will turn to receivers Brandon Aiyuk and Richie James, as well as tight end Jordan Reed.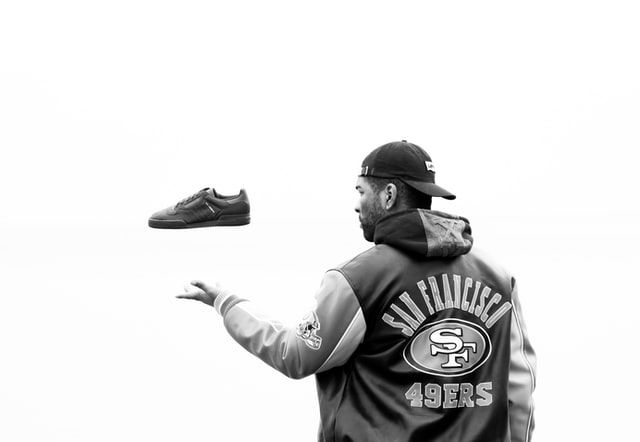 The New Orleans defense has to be salivating over this matchup after posting their most complete performance of the season last week. The secondary finally emerged, shutting down Tampa Bay's impressive receiving corps, while picking off Tom Brady three times (shoutout David Onyemata). Meanwhile, the front seven resembled a brick wall, if a brick wall had legs and the ability to tackle, surrendering only eight rushing yards and sacking Brady three times.
Clearly a divisional matchup against Brady probably had the Saints more hyped than the 49ers will, but if the defense manhandled a probable playoff team led by Tom Brady with ease last week, imagine what could happen against a backup quarterback and skills players.
For the Saints, Drew Brees posted his best game of the season last weekend, completing over 81 percent of his passes for 222 yards, four touchdowns, and no interceptions. It's the third straight week without an interception for Brees, and offense is finally humming on all cylinders.
What a difference Michael Thomas makes. The star receiver finally returned last week and led the Saints in targets (six) and yards (51), as one of 12 Saints players to catch a pass against Tampa Bay.
Against the best rush defense in the NFL last week, New Orleans was able to smash their way to 138 yards, thanks to a strong, balanced effort by Taysom Hill, Alvin Kamara, and Latavius Murray. Hill's entire arsenal of skills was on full display against the Buccaneers, rushing for 54 yards, throwing for 48 yards, and catching a pass for 21 yards, and he plays special teams! New Orleans fans should cherish what they're witnessing with Hill because when he's right, he's one of the most dynamic and fun players to watch in the NFL.
Despite ranking seventh in total defense this season, San Francisco's defense has struggled recently, surrendering an average of 35.5 points the last two games, in losses to Green Bay and Seattle. That's a favorable sign for the Saints, since both the Packers and Seahawks boast potent offenses and are tied with New Orleans at 6-2 atop the NFC standings.
The best-case scenario for New Orleans is to build off the mid-season momentum generated at Tampa Bay last week. The Saints smashed the Buccaneers in every facet of the game, forced three turnovers, controlled the clock with over 40 minutes in time of possession, and drastically limited the penalties.
If the Saints continue that style of play, the only team that can beat them resides in the Superdome.
This week is a classic letdown game spot for New Orleans, and San Francisco's slim playoff hopes make them a desperate foe who's going to pull out every trick to try and secure a victory.
The Saints, however, are on a mission: Super Bowl or bust. And Super Bowl contenders don't fall prey to letdown games.
Prediction: Saints 31 , 49ers 17
Andrew Alexander is a contributing writer, football fan, and unofficial president of the Arch Manning Fan Club. Follow him on Twitter at @TheOtherAA and listen to the Krewe du Drew podcast.