According to an article on Atlanta.Eater.com, "New Orleans-based restaurant Neyow's Creole Cuisine and Rooftop Restaurant opens its Atlanta location along Walker Street" this weekend on August 28. If any of you New Orleanians were thinking of what to do after a long week of work, set aside some time to head to Atlanta. Along with the new Atlanta locations, Neyow's is also located here in the city at 3332 Bienville St. and in Houston, located at 6356 Richmond Ave, Houston, TX.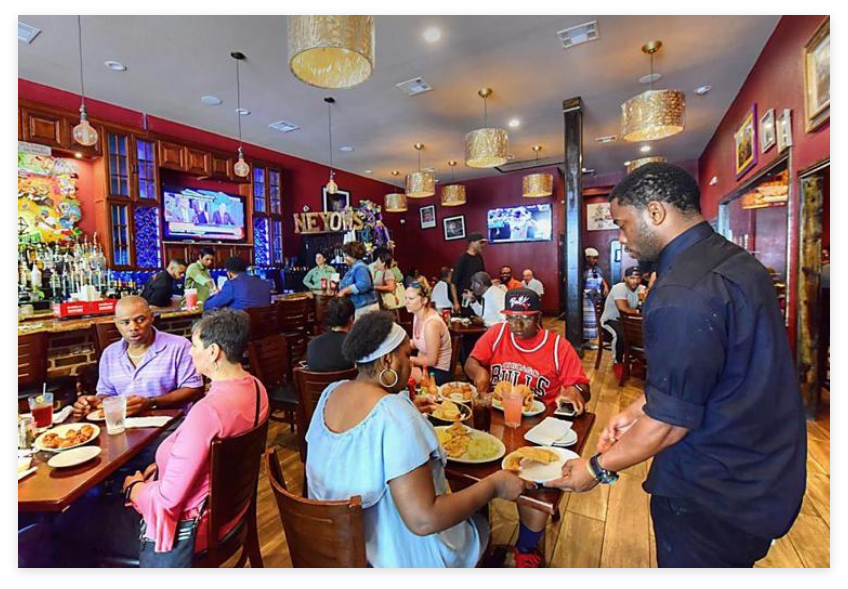 Beginning at 1 p.m. this Saturday at Neyow's in Atlanta, located at 131 Walker St., rapper Big Freedia, Hot Boy Ronald, and other artists will be performing to celebrate the opening. You already know (in the words of Big Freedia) you'll be hearing the hottest music while you dine!
Chef Tanya Dubuclet is the owner of the Bienville Street location. Dubuclet and her family serve many of the city's specialties, which gathers residents and visitors from all around.
Check out what the customers are saying:
"Good food and very reasonable prices. Service was courteous and very professional. This place accommodates large groups we had 20 in ours. Looking forward to my next visit," Irvin B.
"…There were at least 25 people in our party. The service was absolutely impressive. The food was great, the drinks were on point, and the bread pudding was to die for," Cassandra C.
"Great food, great service and definitely great staff and management. Melissa is the best. We had an extra-large reservation of 30 people," Yvette D.
Read here to learn about how it all started!