The streets of New Orleans have never been sexier thanks to Rihanna's newly released Savage X Fenty's Curvy Campaign. Rihanna's lingerie line, launched back in 2017, has been supporting individuals of all gender identities, sexualities, and body shapes.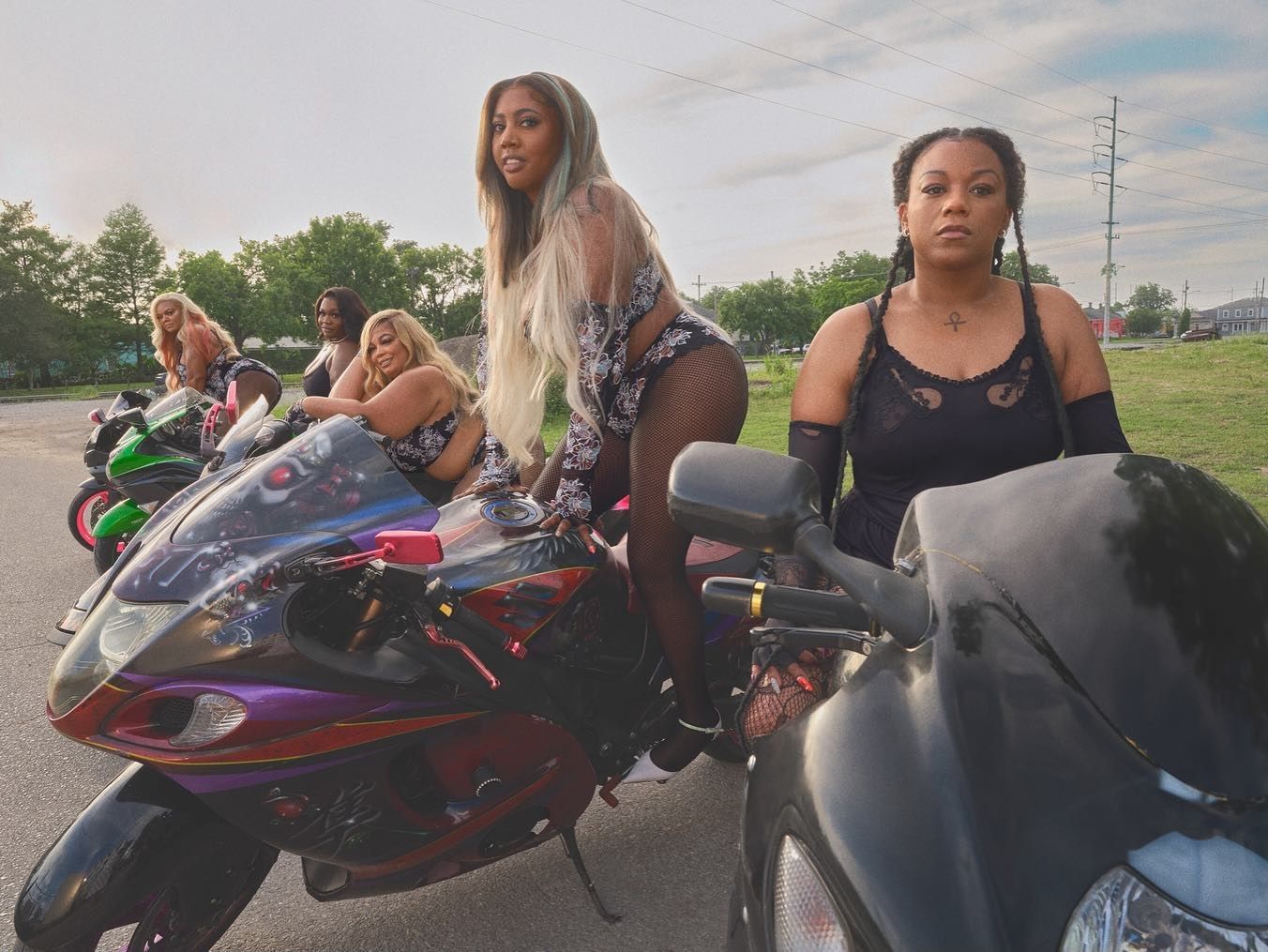 For the August 2021 campaign, the Savage x Fenty drop will feature none other than an all-Black women biker gang from New Orleans, The Caramel Curves, modeling Rihanna's 100-piece, size-inclusive lingerie collection. The biker gang members are not only "curvy" and Black, but they are also mothers, proud small business owners, and community leaders. Rihanna proudly told British Vogue, "The Caramel Curves show the world what being a badass boss is all about, while bringing sexiness along for the ride."
The members of The Caramel Curves include co-founders Nakosha "Coco" Smith and Shanika "Tru" Beatty, Andrea "Hoodpriss" Shepherd, Tierra "Choosy" Thomas, Kimberly "Karma" Gilbert, and Dezel "First Lady Foxy" Haynes. According to Glamour Magazine, Nakosha "Coco" Smith stated, "So being a biker girl in New Orleans riding with the boys, it was fun—but I knew riding with a group of badass women, with heels on, looking sexy, was gonna kill the streets."
The Caramel Curves meet up every Sunday dressed sporting strappy heels, rhinestone-jackets, customized t-shirts, and helmets with fuchsia mohawks. Their confident style, confident looks, and confident attitude is what caught Rihanna's eye. Ride on!