If you're a real cocktail enthusiast, you probably don't want just any average green-colored drink for St. Patrick's Day. You want something creative, nuanced, tasty, with a kick, and that creates an experience for your palate, right? The good news is, local bars serve delicious green cocktails, Irish spirits, and beers all year-round.
We've got quite a bit of Irish history in New Orleans. This shamrock season, get lucky and try one of these green or Irish boozy beverages around New Orleans.
Tasty Green Cocktails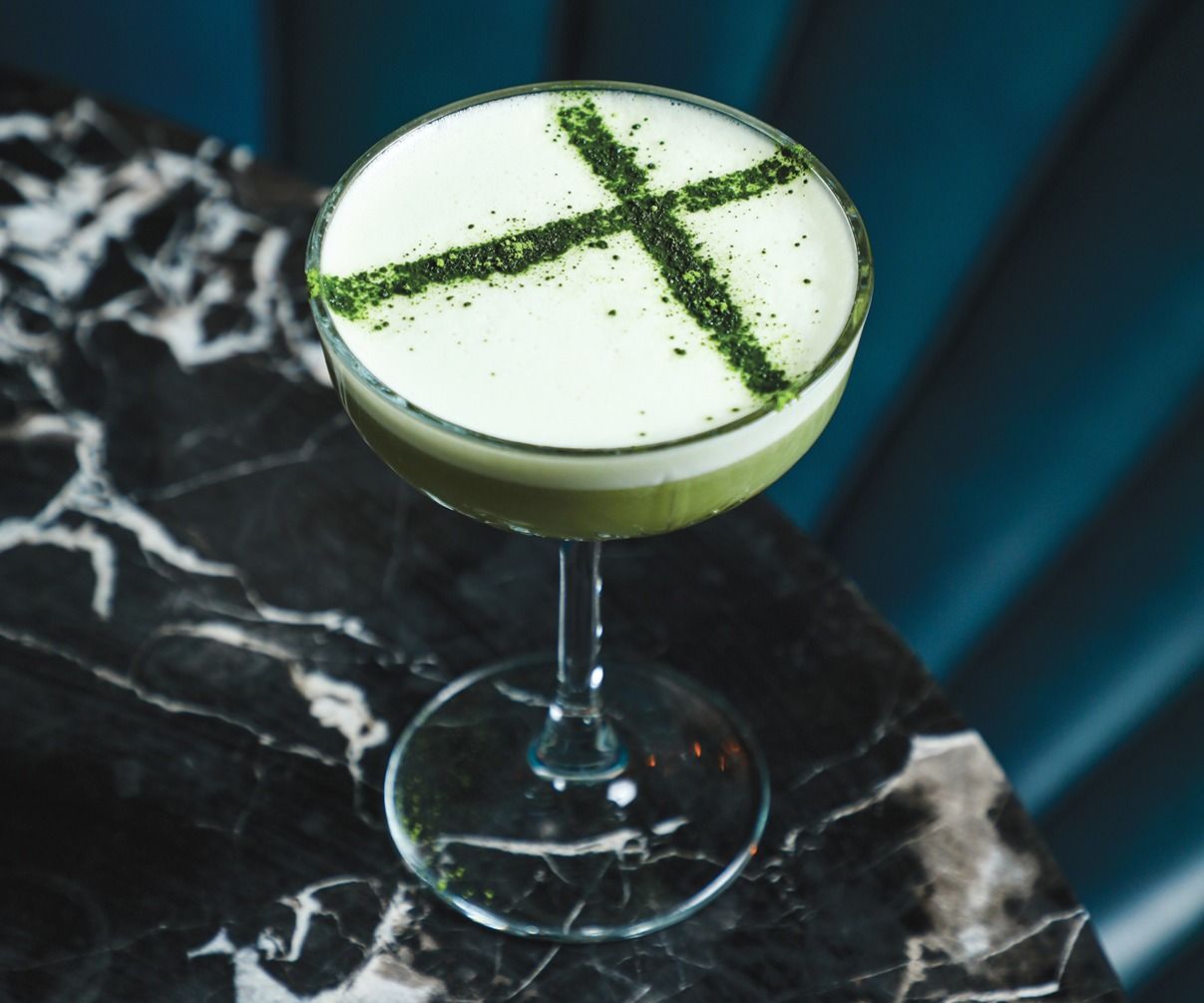 Patchwork Quilt Cocktail at the Hotel Fontenot's Peacock Room
This cocktail will make you think you are seeing green. Peacock Room's Patchwork Quilt cocktail (which was featured in Forbes) has a rich, unmissable, pure green color. The one-of-a-kind cocktail is made with matcha, Rayu Mezcal, Kafi Feni (a cashew apple spirit), Italicus Bergamotto, Modelo Especial, egg white, Havana Guanabana, lemon juice, and salt tincture. It has an earthy and floral taste for adventurous drinkers.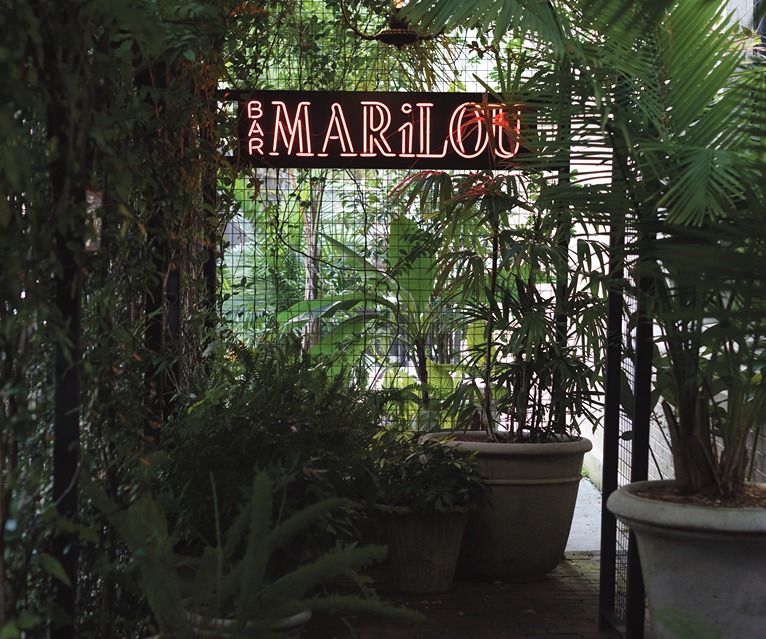 Lapin Qui Sait Tout at Bar Marilou
Care for a little parsley in your drink? Don't worry, it's a lot better than it sounds. Try this refreshing and herbal Lapin Qui Sait Tout at Bar Marliou made with vodka, gin, thyme liquor, RinQuinQuin, scarborough bitters, and parsley oil.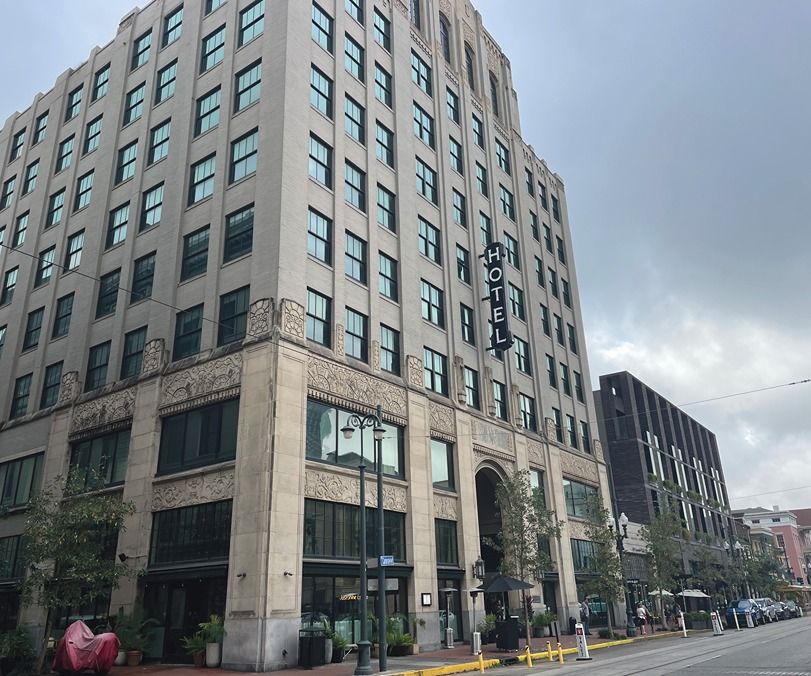 Bijou at Ace Hotel
Feel bougie with the bijou at Ace Hotel. The simple, but impactful drink is made with gin, green chartreuse, and sweet vermouth. Indulge in this not-too-sweet drink while sitting at the bar enjoying a live DJ set at the trendy Ace Hotel bar.
Zevi's Bevvy at Columns
Unwind with this refreshing and earthy cocktail made with serrano vodka, cooling cucumber, sour lime, spicy cardamom, and fresh sage. This mature and expertly-crafted drink is good at any time of the day. Consider having your own pre-St Patrick's Da.y party by sipping this elegant cocktail while surrounded by Column's stylish interior and inspiring vibes.
Ultimately at Double Dealer
Keep it light and spicy with the ultimately at Double Dealer. Made with green fruits and veggies, the spicy and cool drink is made with gin, cucumber water, lime juice, and jalapeno simple syrup.
Last Word at Double Dealer
Sometimes less is more. This refreshing craft cocktail at Double Dealer is made with gin, green chartreuse, maraschino and lime. You can't go wrong with this green combination of sour and sweet.
Mojitos and Margaritas at Hot Tin
Keep it classy as you look out over the city with a mojito or margarita at Hot Tin. The cold and fresh mojitos come with a generous amount of mint and lime to get your green fix. Hot Tin also serves tangy margaritas topped with lime and offers spontaneous holiday cocktail specials to look out for.
Cocktails with Irish Spirits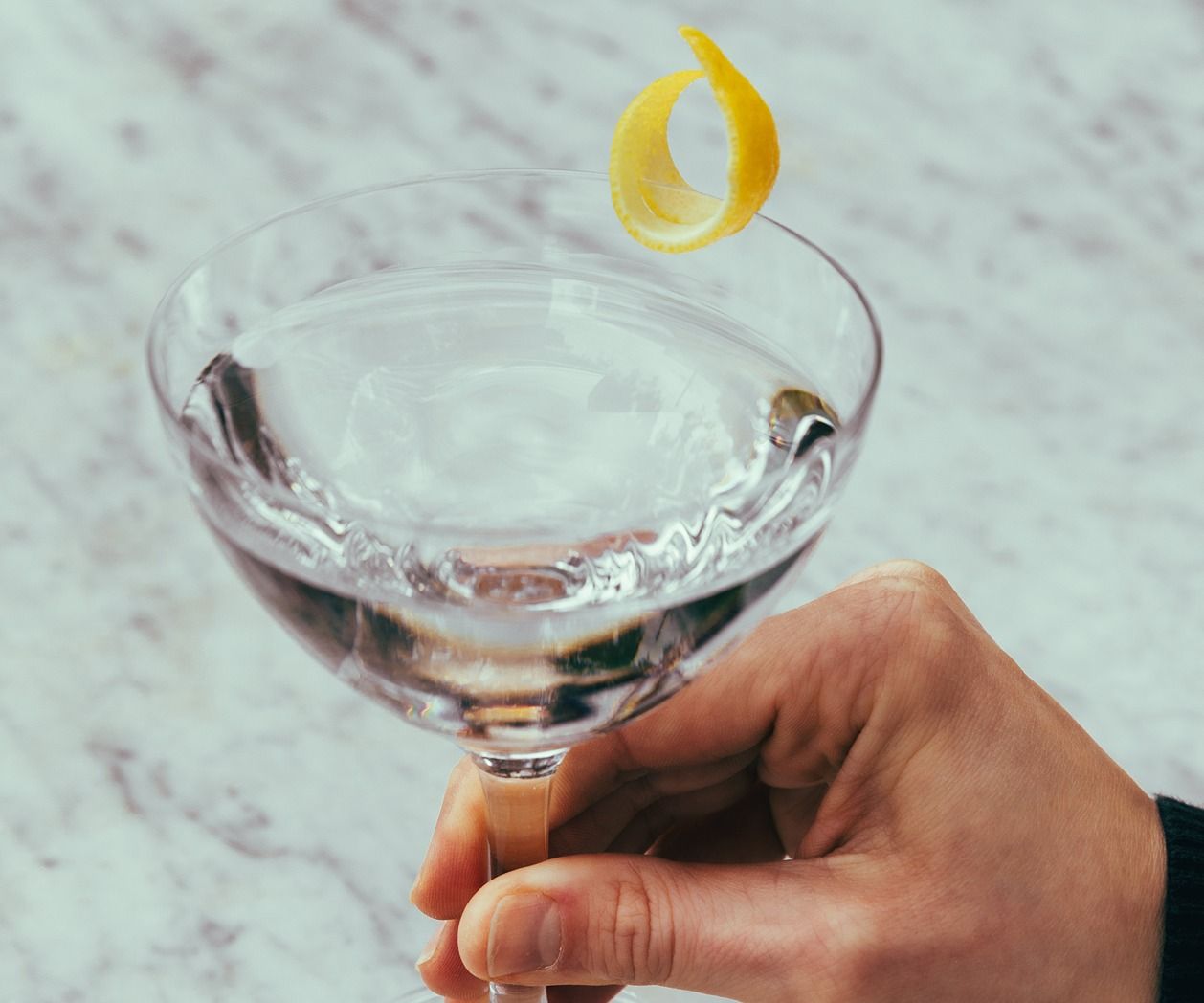 Ride on my Vespa at Hotel St Vincent
Get a taste of Ireland at Hotel St. Vincent's Paradise Lounge. The Ride on my Vespa cocktail tastes like an actual ride around Europe while smelling the flowers. It is made with Glendalough Irish Gin, Belvedere Vodka and Italicus Rosolio di Bergamotto (an aromatic and lightly spicy liqueur made with an intricate blend of bergamot peel, Cedro lemons, chamomile, lavender, gentian, yellow roses and Melissa balm).
Molly's Magical Punch at Molly's Irish Pub
Try something different with Molly's magical punch from Molly's Irish Pub. The creamy and milky punch is spiked with Jameson for a boozy kick. This Irish pub has everything you need to celebrate St. Patrick's day. Bar goers can get a taste of Ireland with Guinness on tap, Pimm's cups, Irish car bombs, Jameson shots, and frozen Irish coffee.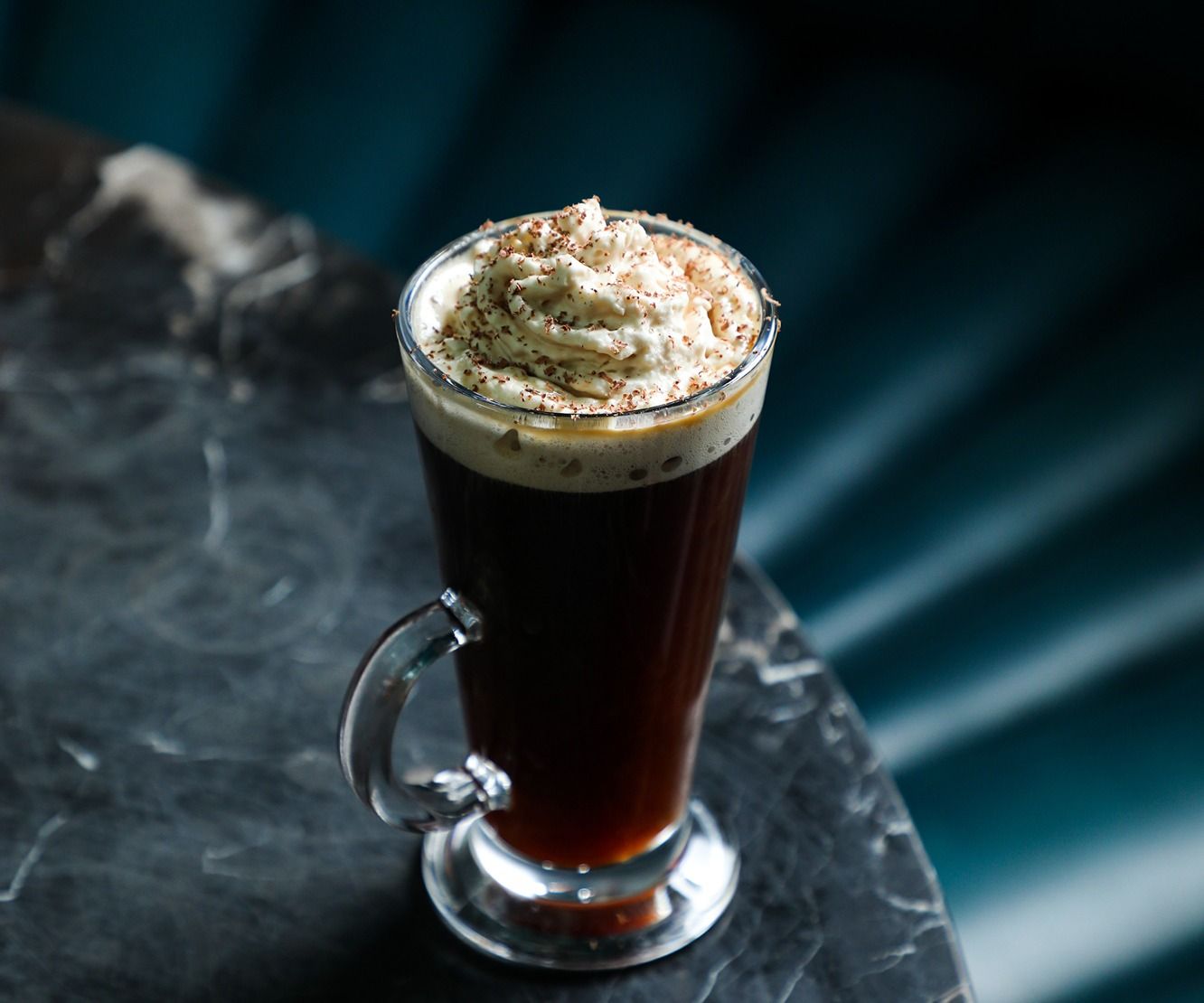 The Irish Goodbye at Hotel Fontenot's Peacock Room
The Peacock Room knows how to make a true Irish Coffee. This drink is packed with authentic Irish influence. It is made with Tullamore D.E.W. Irish Whiskey, hot coffee, and topped with Guinness whipped cream. Warm up with one of these hot drinks in the decorative, elevated cocktail bar.
Spiced Orange Mule at Virgin Hotels' Commons Club
This isn't your average Moscow mule. The spiced orange mule at Commons Club is made with Jameson Orange and Huhu ginger soda. The Irish whiskey mixed with the spice of ginger soda creates a warm sensation on your tastebuds. Sip this tasty drink from a copper mug while listening to live music and DJ performances on the weekends.
Finn's Traditional Irish Coffee at Finn McCool's Irish Pub
Drink like the Irish with Finn's traditional Irish coffee made with hot drip coffee and Irish whiskey topped with whipped cream. You can also add a splash of Irish cream for $0.75. It doesn't stop there. Finn McCool's Irish Pub has an entire menu of Irish whiskey options so you can really explore Irish spirits.
Make Your Own Cocktail at Kerry Irish Pub
Want a no frills spot to taste Irish whiskey? Kerry Irish Pub has all of the basics. The quaint pub on Decatur carries traditional Irish whiskeys including Jameson, Tullamore Dew, Bushmills, Redbreast, Paddy, and Powers. It also serves Irish coffee and Guinness.
New Orleans Green Cocktails for St. Patrick's Day
However you celebrate St. Patrick's day, get your green cocktail at one of these amazing spots. And may the luck o' the Irish be with you!