Zee's Pizzeria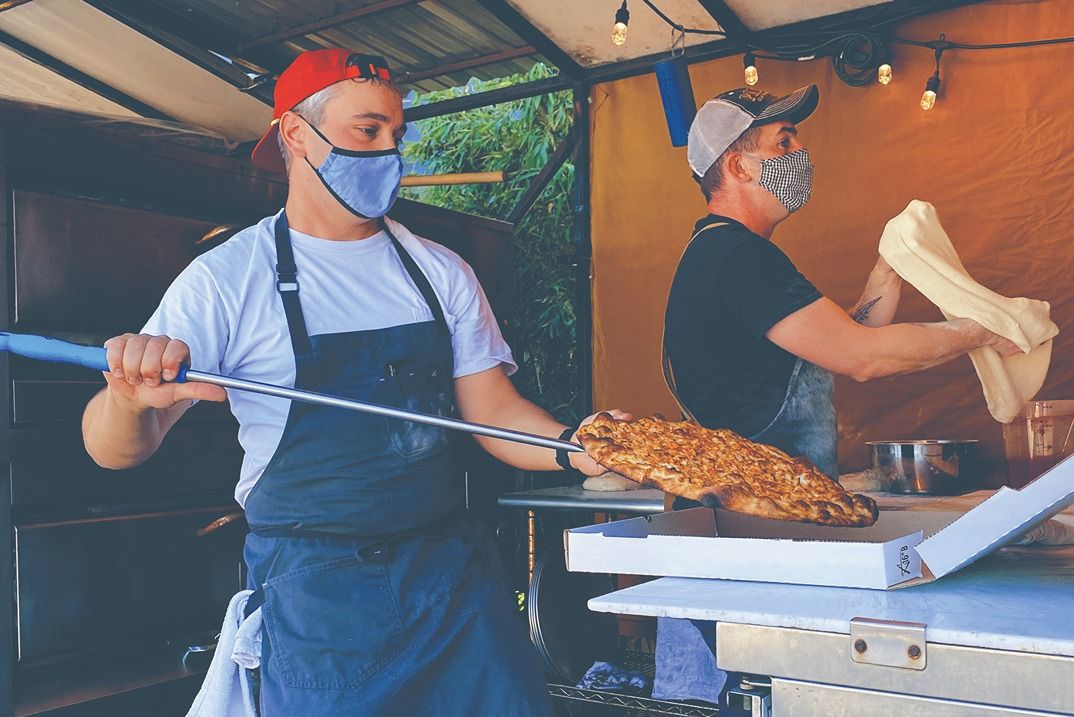 Maine native and professional pizza-lover Zander White has taken his pandemic-born pie pop-up (frequently found at Zony Mash) and is turning it into a brick and mortar business Uptown on Baronne Street. White's "Pops" instilled in him a love of all things pizza, and they tried the best pies in the Northeastern part of the country (New York, Boston, New Haven, etc.) before moving to New Orleans. His first jobs were working in local pizza parlors "washing dishes, tossing dough, and making pies," but his homemade versions were always better. "There's just something special about a thin, crispy charred crust that can't be beat," exclaims White. White's pies are made with quality ingredients and a lot of heart, from the OG pepperoni or spicy meatball with fresh jalapenos to the "Bambino" with minced garlic, pepperoni cups, local Italian sausage, and
creamy ricotta.
3914 Baronne St., zeespizzeria.com
Wishing Town Bakery
Metairie's popular Chinese bakery and dim sum destination, launched a second location Uptown on Magazine Street. Proprietors Vivi and Kevin Zheng opened up the oak-shaded space which formerly housed Cafe Luna mid-March, and it's already jumping. Open daily, the restaurant offers a deluge of dim sum—pork floss, Dragon Shrimp, veggie, onion beef, crawfish, teriyaki beef—and includes sweets for that aching tooth such as mille crepe and chantilly cakes, matcha rolls, tiramisu, and egg yolk puff pastry.
802 Nashville St., (504) 533-9166, wishingtown.com
Flour Moon Bagels
Pop-up sensation Flour Moon Bagels has launched their own digs alongside Hey! Cafe on the Lafitte Greenway. Filling a much-needed hole in the local bagel scene, owner and chef Breanne Kostyk (a former pastry chef for New Orleans's Ace Hotel) is now shmearing the neighborhood out of their brick and mortar offering her much-loved chewy bagel goodness, featuring flavors such as everything, black garlic, rosemary-sage, cacio e pepe, sea salt, and more.
2606 St. Louis St., @flourmoonbagels
Piety & Desire
Central City chocolatiers Piety & Desire have launched a "choco-cafe" on Magazine Street in the Lower Garden District. Owner and chocolate magician Christopher Nobles has at last opened a space where lovers of his bean-to-bar creations can soak up all of that chocolatey goodness. In addition to the beautiful bon bons, bars, and truffles, the new shop features chocolate-laden pastries, coffees, and sipping chocolate.
2032 Magazine St., pietyanddesirechocolate.com
Piece of Meat
Piece of Meat owners Leighann Smith and Daniel Jackson have shifted gears on their Mid-City butcher shop, morphing into a full-fledged steakhouse. Their meat-astic sandwiches are still on the lunch menu, but dinner is a whole different cut with filets, ribeyes, and a 16 oz. Mishima Wagyu. Be sure to butter up your steak with an array of cultured bliss to choose from like shallot, truffle, bone marrow, and blue cheese. And don't miss those sides such as the million dollar baked potato with crispy ribeye bits and herbed tallow, and brown sugar heirloom carrots. Who wants a piece?
3301 Bienville St., (504) 372-2289, pieceofmeatbutcher.com
Ginger Roux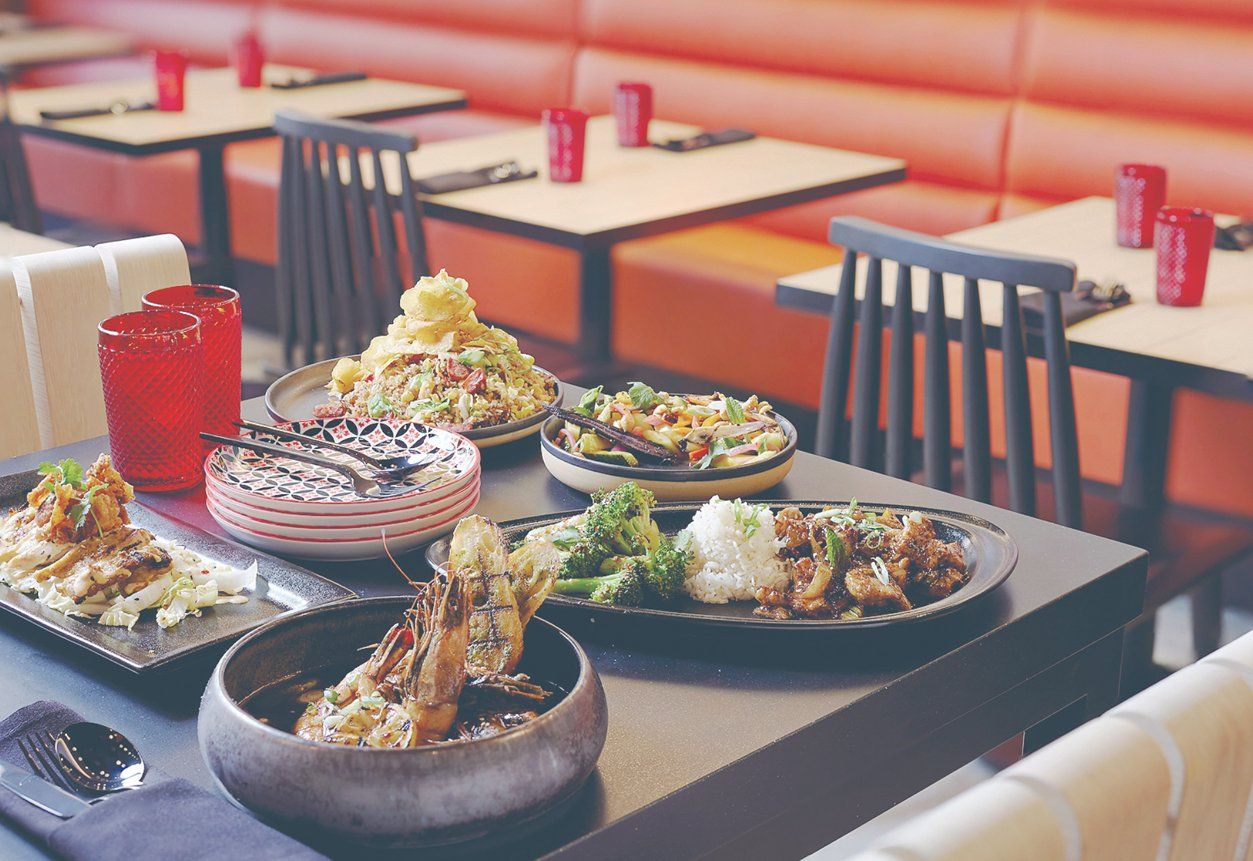 Ginger Roux, a Creole and Cantonese-inspired restaurant, opened recently inside the brand new Canopy Hotel by Hilton on Tulane Avenue. The restaurant's cuisine is a nod to the area, which was once the city's Chinatown district. Led by Chef Jonathan Hostetler, Ginger Roux offers dishes such as gumbo dumplings, crawfish etouffee shumai, lemongrass BBQ shrimp, and General Tso's alligator.
1100 Tulane Ave., canopybyhilton.com
Popeyes
Popeyes has reopened its "flagship" location on Canal Street replete with bright colors (a.k.a. Popeye's orange and "NOLA teal"), new menu items, and brand new tech. Customers can now enjoy self-checkout kiosks and areas dedicated for digital order pickup along with their fried chicken, red beans, home style mac 'n' cheese, wildberry-filled beignets, and chocolate chip cookies.
621 Canal St., popeyes.com
Plant Bass Vegan Deli
There's a new place to vibe your vegan self over on the Westbank. Located inside a blue and lime green building on General Meyer Avenue, Plant Bass Vegan Deli is a delicious new addition to the Algiers neighborhood with a simple, vegetable-centric menu. Must-try, animal-friendly eats include thin-fried eggplant with a remoulade-like sauce, hot "sausage" po-boy, a hearty black bean burger, freshly-baked cookies, and cold-pressed juice. Open daily from 11 a.m.-9 p.m.
3613 General Meyer Ave., plantbassdeli.com
Neyow's
Mid-City's answer to Creole cuisine, has just upped their game with the launch of a new high-end version of their casual restaurant, right next door. Head upstairs to Neyow's XL Steakhouse for craft cocktails, live music, and dishes like fried calamari, an "over-the-top" wedge salad, filet mignon, lamb chops, and Chateaubriand for two.
3336 Bienville St., (504) 503-1081, xl.neyows.com