A new construction project developed by Stateside Hospitality and Palisociety, ARRIVE will usher in a highly anticipated 93 room hotel in the New Orleans' Bywater neighborhood in late 2022.
ARRIVE New Orleans will feature 3 floors of guest rooms, an outdoor pool and greenery-filled courtyard, rooftop space, coffee concept by Mammoth Espresso, and a new signature restaurant from acclaimed Chef Eric Cook of Gris Gris and Saint John fame. The brand is recognized for its creative, design-centric aesthetic and relaxed approach to hospitality. It's here where low-key luxury and locally-inspired amenities and services are geared to travelers and locals alike.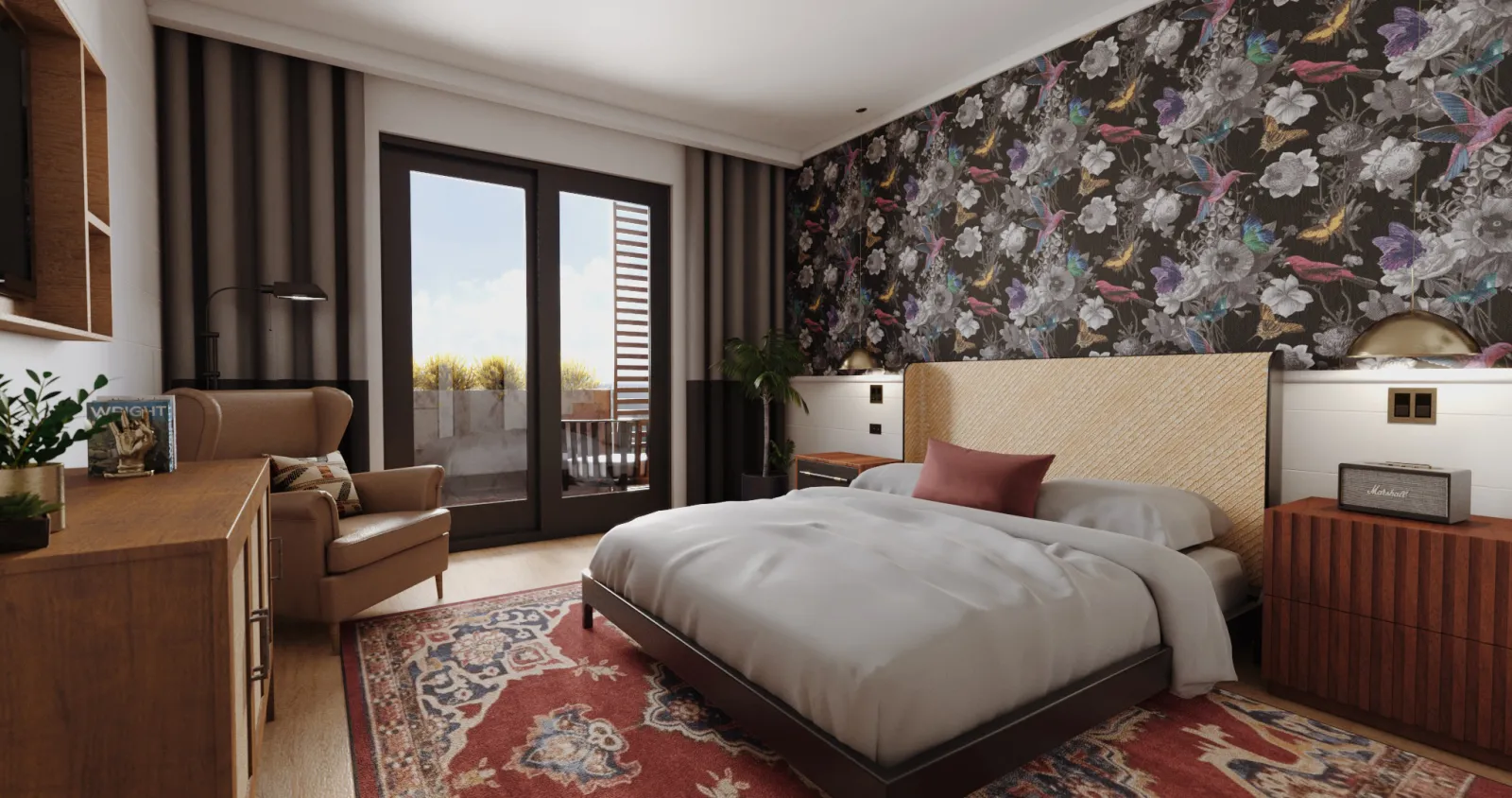 A collection of community-inspired and design-forward boutique neighborhood hotels, ARRIVE by Palisociety is a meeting ground for visitors who want to enjoy the true local flavor of the destination. Architectural and social landmarks, ARRIVE by Palisociety properties are custom to their locations, adding to the fabric of each city with elements from local artists and makers that reflect the community's sensibilities. The new hotel and restaurant will be sure to attract tourists and serve as another exciting venue for locals to experience.
"Like Palisociety, ARRIVE is rare in its focus on providing a creatively inspired yet neighborhood-centric hospitality experience," President of Palisociety Jorgan von Stiening said. "ARRIVE properties feature the most exciting and dynamic hotels and restaurants in their markets, and on the heels of a very challenging year for travel, we are particularly proud to bring together this portfolio under a lean and extraordinarily efficient management platform." The hotel will also be adding to the local economy through the creation of jobs and revenue.
For more information on ARRIVE New Orleans, visit arrivehotels.com or check out @arrivehotels on social media.