Sometimes an actor's performance is so good that it can elevate so-so material. That is the case with Where the Crawdads Sing and lead actress Daisy Edgar-Jones. She is excellent in this movie, but the film itself suffers from an overstuffed screenplay by Lucy Alibar (Beasts of the Southern Wild, Troop Zero) and limp direction by Olivia Newman.
Based on the popular best-selling novel by Delia Owens, Where the Crawdads Sing is set in North Carolina (actually shot in New Orleans and Houma, Louisiana) between 1952 and 1969. Edgar-Jones plays Kya Clark, a quiet young woman who has lived by herself deep in the marshes of North Carolina since childhood. She isn't seen in town that often, so the townspeople call her "Marsh Girl" and even claim she is a witch with glowing eyes. It's like she is their very own Boggy Creek Monster.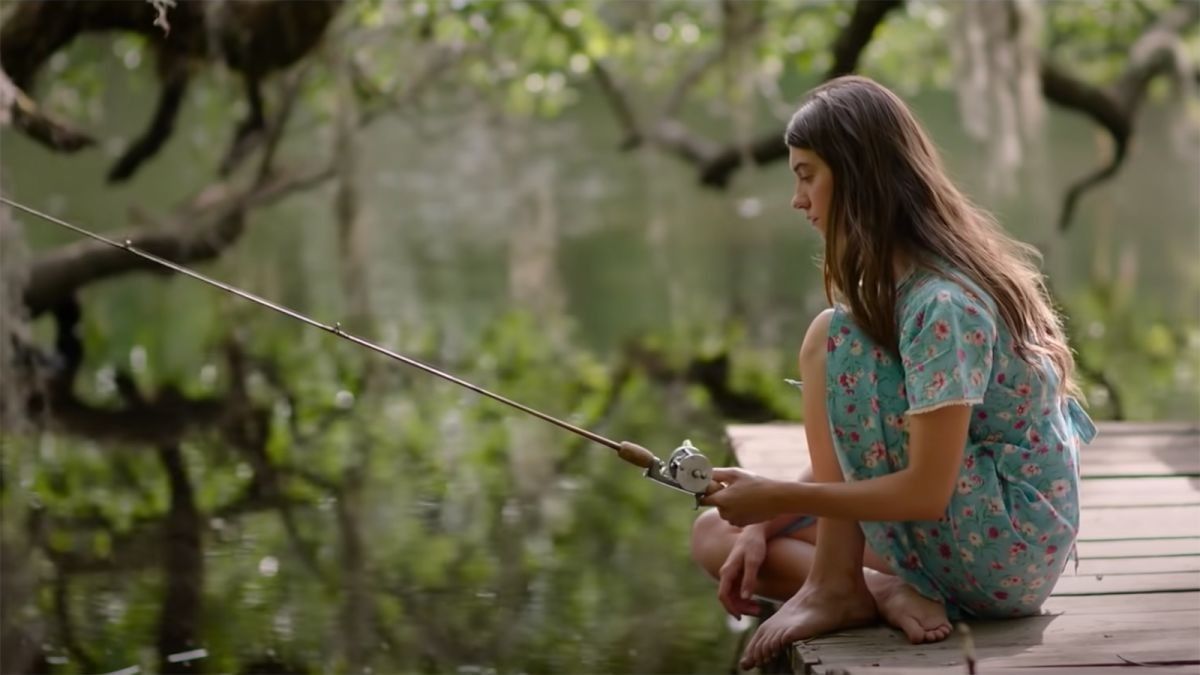 Anyway, the movie opens with Kya being arrested for the murder of a young man, Chase Andrews (Harris Dickinson), who was the town football hero. Lawyer Tom Milton (the always wonderful David Strathairn) comes out of retirement to take Kya's case.
From there, the movie is a series of flashbacks, from Kya's sad childhood to her recent romance with the too good to be true fantasy boyfriend character Tate Walker (Taylor John Smith). We also get subplots that go nowhere, like the state wanting to put Kya in a home or developers wanting to take her land.
Newman's film rushes through scene after scene with little insight, and that is frustrating. One of the most damning scenes is when Kya has her first sexual experience. It's painful for Kya, both physically and emotionally, and Edgar-Jones sells it, but then the scene quickly - so quickly that it's laughable - moves to a plot point with Kya presenting Chase with a necklace that will figure prominently in the murder trial later. Let the character digest what has just happened to her, and then introduce the necklace a scene or two later.
Also, the two boys vying for Kya's attention are both really one-note. Tate is the ultra-perfect white knight, and Chase is clearly the creepiest of creeps the first moment he's on screen.
Still, Edgar-Jones is terrific, and so is the actress that plays the younger Kya (Jojo Regina). See the film for their performances.
Maybe the movie's troubles stem from squeezing the novel into a two-hour movie, which is often the case with books to movies. Perhaps Where the Crawdads Sing would have worked better as a limited run series.