Continuing with the fad of turning their past animated features into live-action movies, Disney has now remade The Little Mermaid. First, let me address the racist internet trolls who threw fits when it was revealed that the new Ariel the mermaid was Black. Yes, in this new film, Ariel is Black - and diversity is a wonderful thing. On top of that, Halle Bailey, with her fantastic singing voice and her ethereal beauty, is a perfect Ariel. So, it's unfortunate that the movie, which is drab and long-winded, doesn't support Bailey's winning performance.
Mermaid princess Ariel lives in an undersea kingdom presided over by her strict father, King Triton (Javier Bardem), who warns her to keep away from the human surface world. Ariel disobeys and ends up saving human Prince Eric (Jonah Hauer-King) from drowning. Leaving the semiconscious Eric on shore, Ariel returns to the sea, but she is smitten with the young prince. She is then forbidden by her father to return to the human world, so Ariel is actually tricked into seeking the help of Triton's estranged sister, tentacled sea witch Ursula (Melissa McCarthy). The scheming Ursula says she will make Ariel human for three days, and within those three days, Ariel must receive a "true love's kiss" from Eric to permanently stay human. If the kiss is denied, Ariel will turn back into a mermaid and will be Ursula's captive.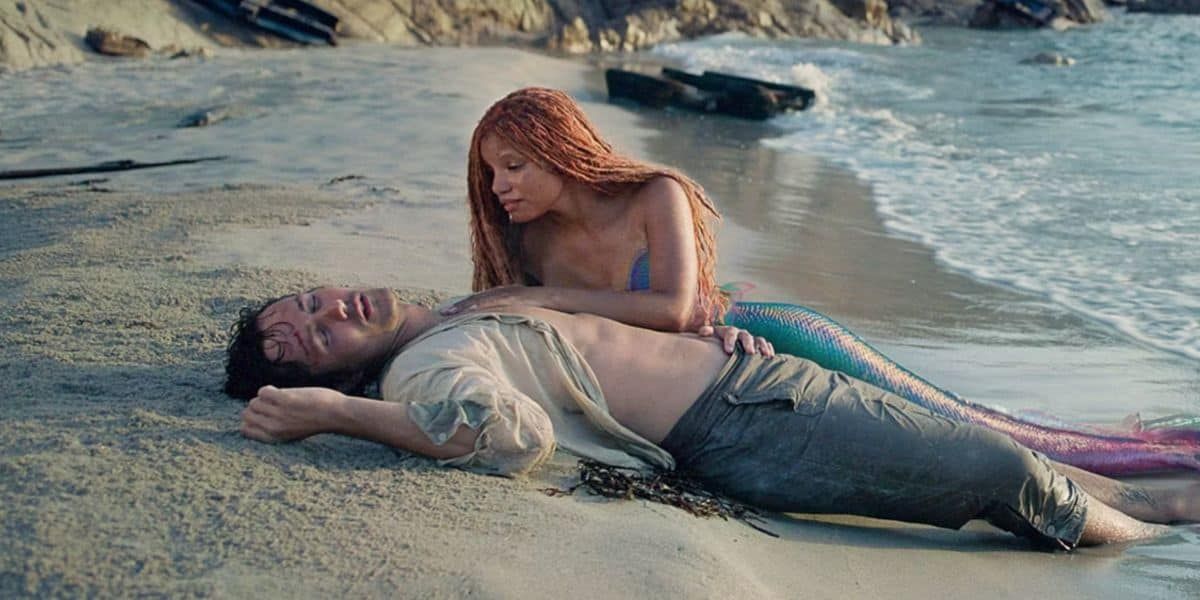 Besides the main character, Sebastian the crab and Flounder the fish (voiced by Daveed Diggs and Jacob Tremblay, respectively) are fun, and McCarthy seems to be relishing the role of the villain, but Eric is an absolute bore - and his role was expanded for this version!
The original cartoon version, based on the story by Hans Christian Andersen, was released in 1989 with a screenplay by directors Ron Clements and John Musker, and songs by Howard Ashman and Alan Menken. In this new version, directed by Rob Marshall (Chicago, Mary Poppins Returns) from a script by David Magee (The Life of Pi, A Man Called Otto), Menken returns to write several new songs with Lin-Manuel Miranda, as well as modify a few lyrics from 1989 that might seem socially problematic by today's standards. Truthfully, I couldn't detect the changes to "Kiss the Girl," and I actually had to look it up, and the new lyrics actually improve the song. However, the new songs just aren't memorable.
Kids may enjoy this remake if they have the patience to slog through the film's 135-minutes, but for my money, I'll take the zippity-pop 83-minutes of the animated original.