Watch out for The Grabber. He's the terrifying villain in The Black Phone, a nifty horror thriller from director Scott Derrickson (Doctor Strange, The Exorcism of Emily Rose, Sinister), and based on a short story by the son of Stephen King, Joe Hill.
The movie takes place in 1978, and the main character is Finney (Mason Thames), a shy 13-year-old boy with an abusive, alcoholic father (Jeremy Davies), and an independent little sister, Gwen (Madeleine McGraw). Boys that are Finney's age start to go missing, and many kids around town think it's a boogeyman they call The Grabber. One fateful day, Finney is abducted by The Grabber (Ethan Hawke), a part-time magician and full-time serial killer.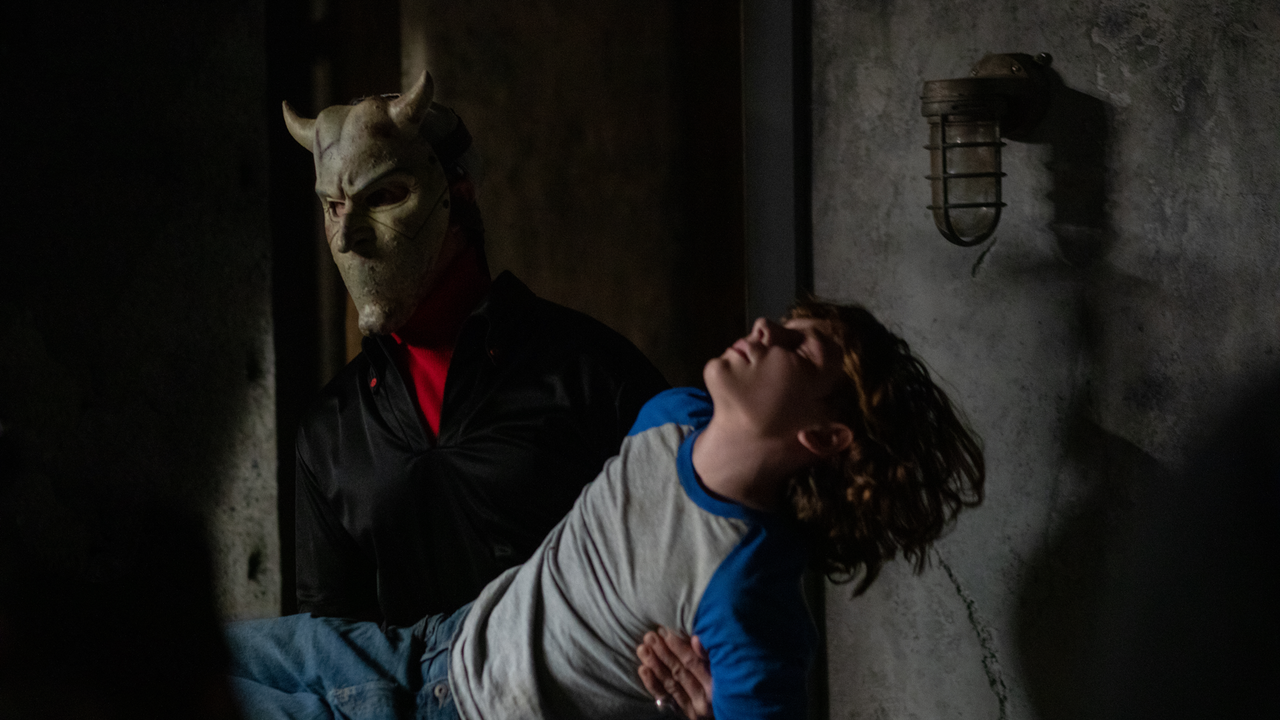 Once abducted, Finney is locked in a soundproof basement with a dirty mattress on the floor, and a disconnected black phone on the wall. Soon, Finney begins receiving phone calls on that phone from The Grabber's previous victims. These ghostly callers are trying to help the boy outsmart the killer and escape. Also, Gwen has psychic visions of the attacks on the victims. She speaks to, quite possibly, the dumbest movie cops in recent memory about where the killer, and her brother, may be located.
The Black Phone benefits from a tight script, by director Derrickson and his writing partner C. Robert Cargill, which moves along briskly, but also has vivid characters. It's so good, that minor plot holes can totally be forgiven.
Across the board, the performances are terrific. Thames is solid as a boy desperate to survive, and McGraw, in a star-making performance as the profanity spewing little sister, is lovable, warm, and hilarious. Let us not forget about Hawke (Boyhood, First Reformed, Training Day, Waking Life), for he is effectively creepy as this new horror icon.
We hardly see Hawke's face because he wears masks throughout most of the movie. These masks really add to the scariness of the character. Reminiscent of the Greek comedy and tragedy masks, they were designed by legendary effects make-up artist Tom Savini, who has given us great gore and wild effects in movies like Creepshow (1982), Day of the Dead (1985), and The Texas Chainsaw Massacre Part 2 (1986).
The Black Phone is incredibly suspenseful, and will keep you on the edge of your seat. It's in theaters now.