I love a good surprise. It's always nice when a movie turns out to be much better than I was expecting it to be, and that is the case with Dungeons & Dragons: Honor Among Thieves. It's a rollicking comedy-fantasy that is fun for all. I was initially ambivalent about this film because of bad memories of that terrible 2000 Dungeons & Dragons movie with Jeremy Irons and Marlon Wayans. I shudder just thinking about it.
In this new version of D&D, Chris Pine is Edgin, a charming thief who is in search of a magical relic so he can revive his dead wife, and also reunite with his young daughter, Kira (Chloe Coleman). His crew of bandits consist of barbarian Holga (Michelle Rodriguez having fun with her rough-as-nails persona), a wizard with low self esteem, Simon (Justice Smith), and the shapeshifting tiefling druid, Doric (Sophia Lillis). Attempting to use Edgin and his friends for their own nefarious scheme are con man, Forge (Hugh Grant), and a powerful Red Wizard, Sofina (Daisy Head).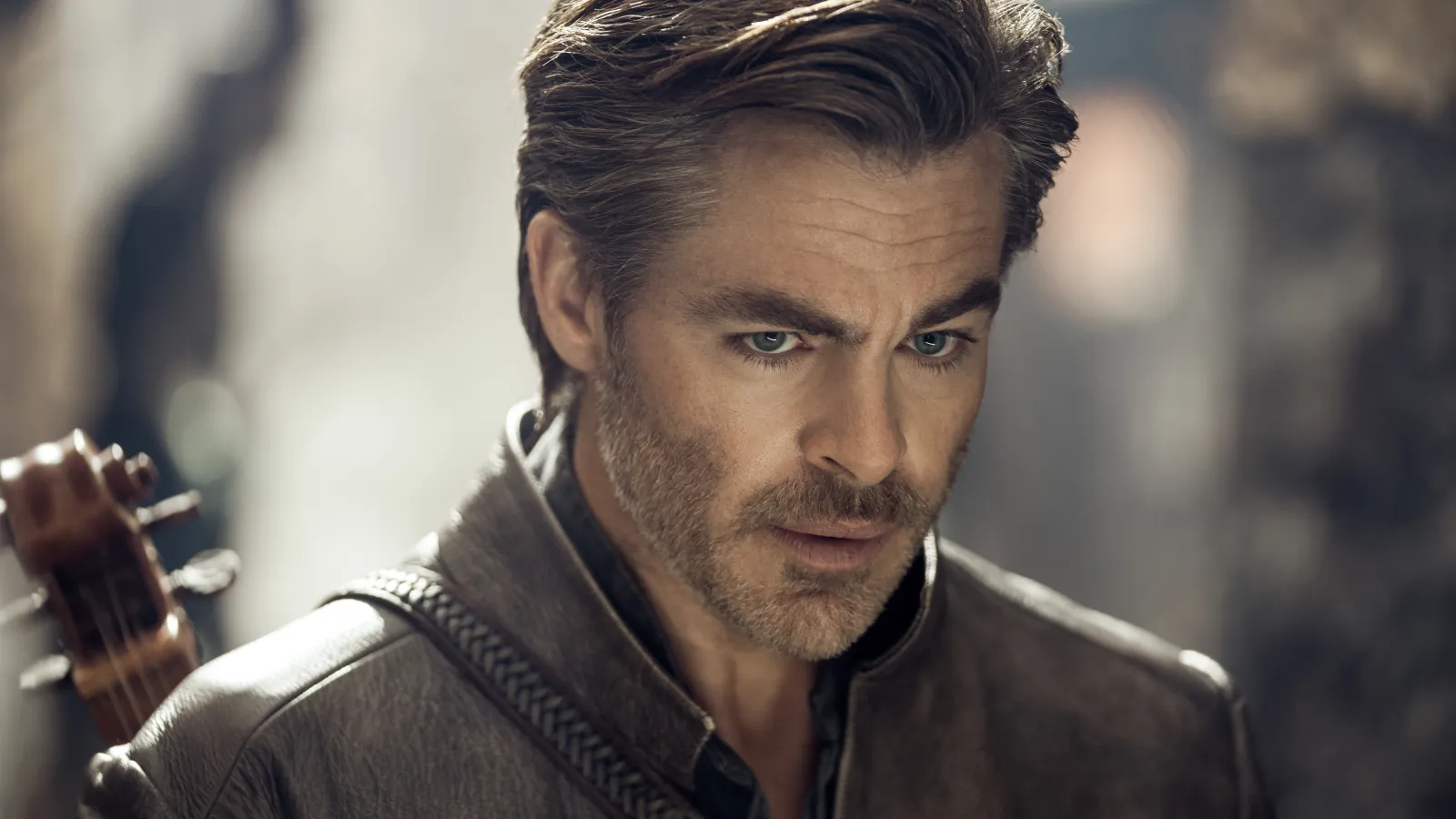 The heroes are very likable, and Grant seems to be having a field day as the smarmy villain. There are a lot of visual gags, like Holga visiting her old flame. That is all I can say about that scene because I don't want to spoil the cameo or the actual sight gag. Now, most of the plentiful computer generated effects are cool, but the often hilarious verbal sparring is what I enjoyed the most.
The movie, based on the popular tabletop role-playing game, does live up to its title. We see lots of dungeons, and there are several dragons. The most memorable dragon is a clumsy and overweight creature that reminded me of the fat, drunken Tyrannosaurus Rex from Caveman, the 1981 comedy with Ringo Starr.
Dungeons & Dragons is directed by John Francis Daley and Jonathan Goldstein, the filmmakers responsible for the very funny Game Night. With Dungeons & Dragons, they have created a breezy fantasy that doesn't take itself too seriously.