Urban South Brewery has joined the ranks of other alcohol-industry favorites, including Campari America and local rum-maker Celebration Distillation, in producing the now highly coveted hand sanitizer. In light of the current need for sanitizer and because they are perfectly equipped to do so, Urban South has decided to switch over the bulk of their production to manufacturing the much-needed product. They will use their beer-producing equipment and know-how, as well as their present staff, to turn out some 50,000 eight-ounce bottles of sanitizer. These will then be given to the State of Louisiana Governor's Office of Homeland Security and Emergency Preparedness in an attempt to meet the ever-increasing demands. Unfortunately, however, while this goes a long way towards helping, it still falls short of the 120,000 bottles being ordered these days by hospitals and medical institutions, stores, assisted living facilities, and other businesses.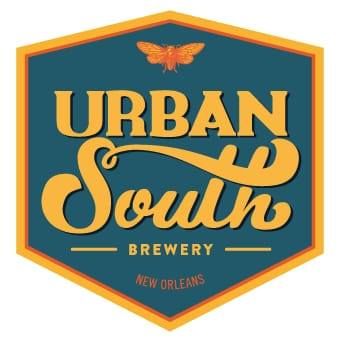 The new turn of events is Urban South's way of helping the community while also allowing their staff to keep their jobs during these days of major unemployment. Jacob Landry, who opened the New Orleans brewery four years ago, said, "This is a unique opportunity to keep our team employed and working while meeting a critical need in the community that has supported us for the last four years."
If you're an Urban South drinker, never fear. There will still be beer. Their beloved brews are available for to-go orders, which you can pick up at their taproom on Tchoupitoulas Street. Just order ahead online. And if you're a business looking to get your hands on some sanitizer, email them at info@urbansouthbrewery.com.
Urban South is located at 1645 Tchoupitoulas St.,

(504) 267-4852

. Open 11 a.m. until 5:30 p.m. for pick-ups. For more information or to order beer to-go, go to urbansouthbrewery.com.