If you notice a sudden increase in people wearing moisture-wicking sports gear all over town, a particularly high number of musicians in the streets, people passing out free beer to strangers, and unusually long wait times for any restaurant in the city that serves pasta, it's probably a sign that the Rock 'n' Roll Marathon is back in town--and with it, the some 12,000 runners and walkers signed up to participate.
February 7 through 9 is the Humana Rock 'n' Roll New Orleans Marathon and Half-Marathon weekend, the 11th year of this popular and highly regarded event, which takes over the city with music and fitness. Saturday, February 8, is the 5k run, while the 10k, half-marathon, and full marathon all take place on Sunday. Beginning on Friday the 7th, there will also be the two-day Health & Fitness Expo at the Convention Center, where more than 60 different vendors will be offering anything you could need to prepare for or commemorate your big race, from sports drinks and t-shirts to massagers and medal hangers.
With live music being performed every mile of the race route on Sunday, you're sure to enjoy at least 13.1 of your favorite local bands helping to cheer you on. And if you're in it for the music, there's also a fun after-party at the end of the race, known as the Finish Line Festival, where Jon Cleary & the Absolute Monster Gentlemen will highlight the Encore Entertainment concert.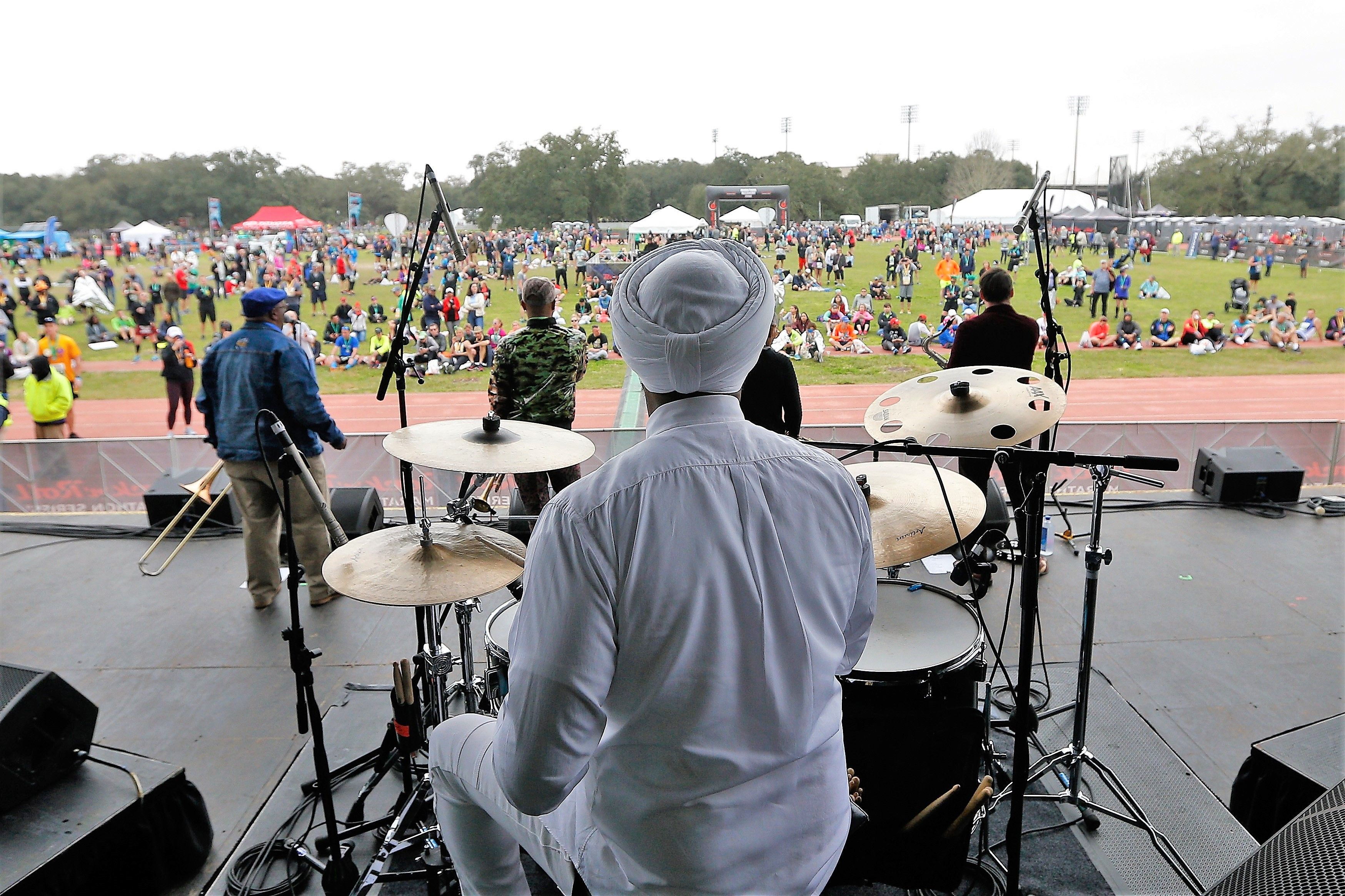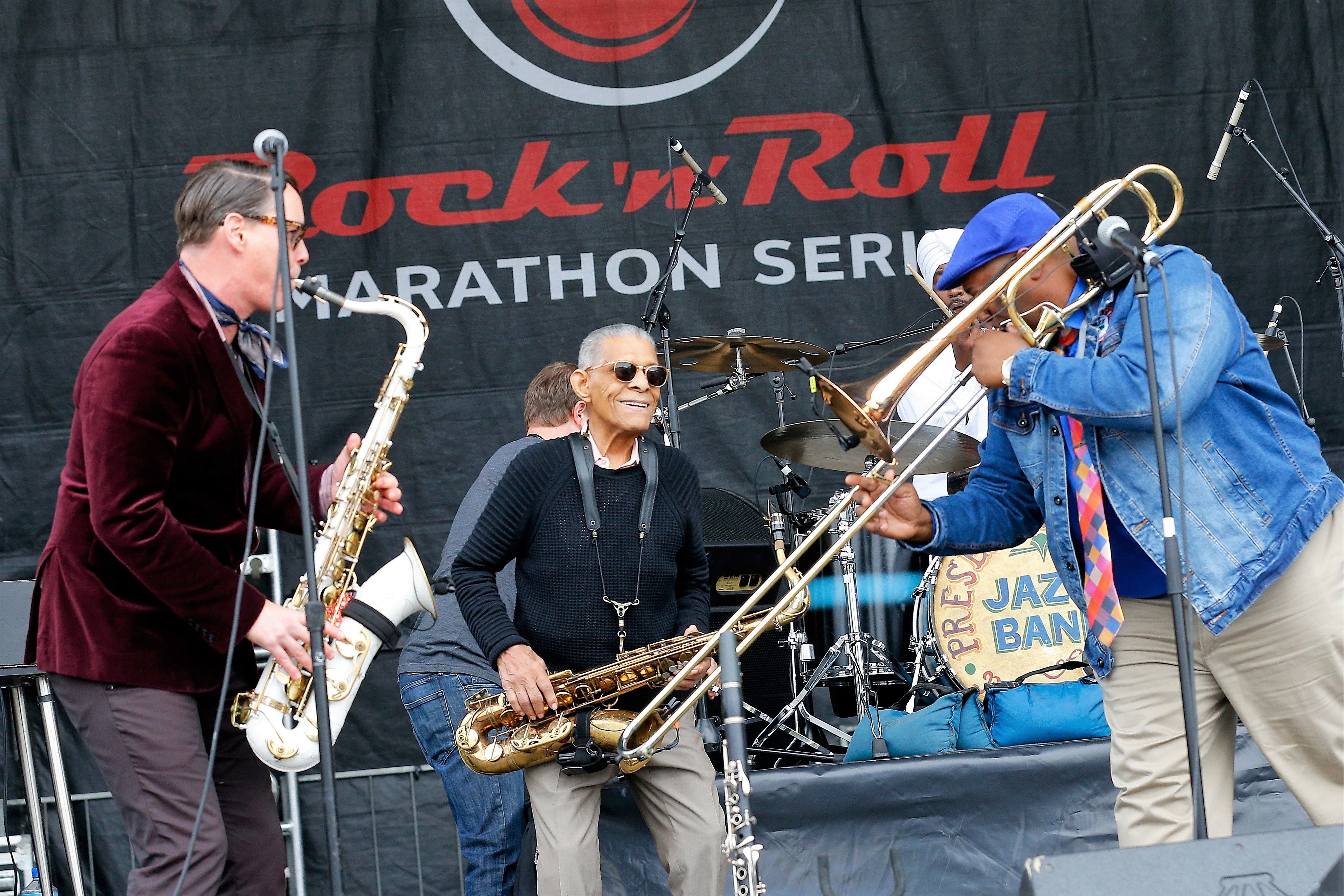 Whether you want a free banana at the finish line; want to be able to eat an entire king cake afterwards, guilt-free; or you want to cross "run a marathon" off your bucket list, this event has something for everyone. The four distance options allow folks of all ages and athletic abilities to take part-this year, the oldest participant is 84 and the youngest is 12, both doing the half marathon. Or, you can always walk. Rock 'n' Roll never has super-fast course time limits, which means you can take your time along the course, stop for a beer, pose for a picture, or wear a costume and move leisurely--so you won't have to worry about chafing.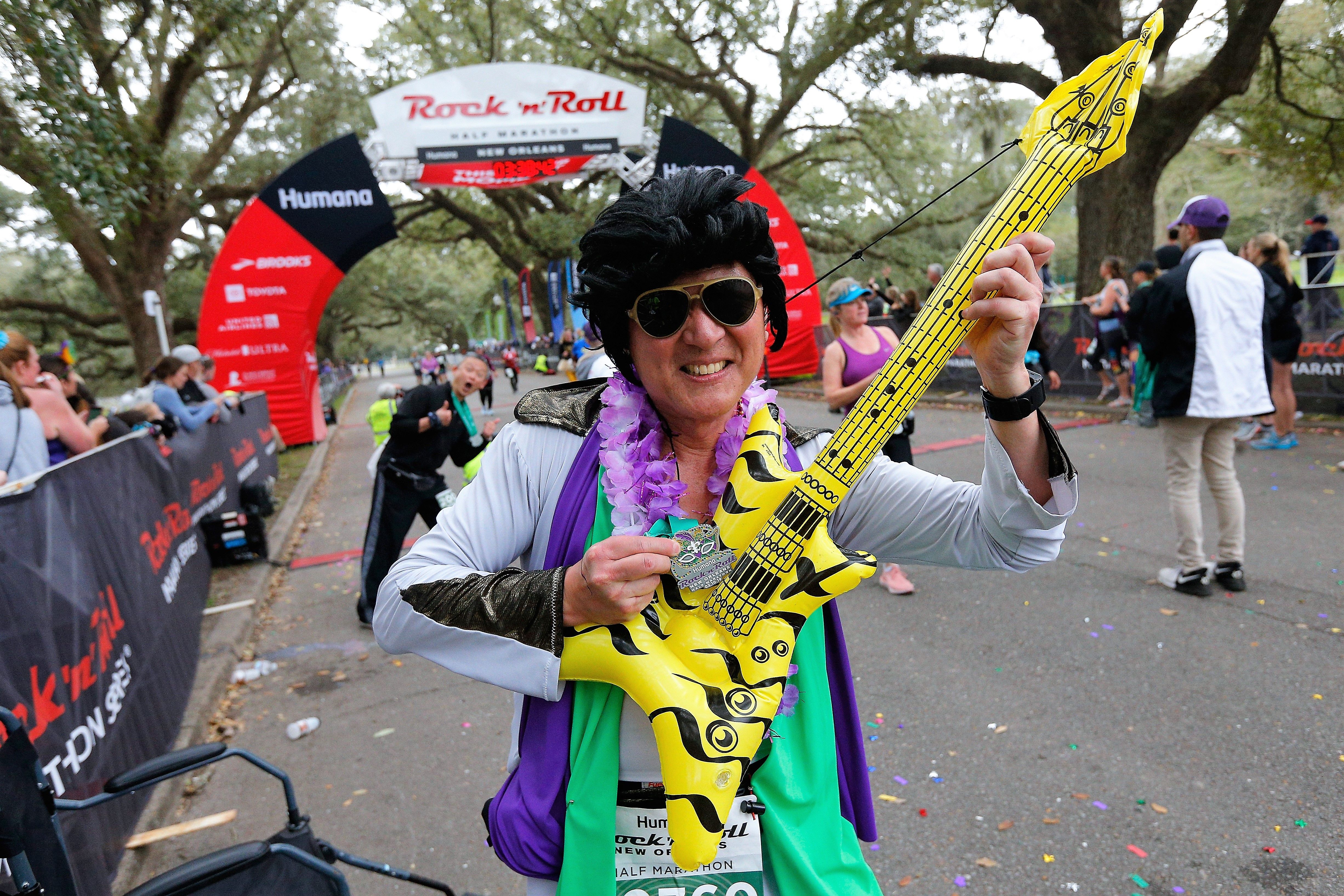 And if you're simply not up for going the distance but still want to get involved in one of New Orleans's biggest and most fun yearly events, just come out and watch--or help. Join the thousands of volunteers who make this event possible. Be one of the spectators along the route holding up signs that say things like "You run better than our government!" and passing out everything from king cake and orange slices to mimosas and moral support for runners going by. Rock 'n' Roll has long endorsed the motto "Rock Your Run," but it's okay to rock the sidelines, too.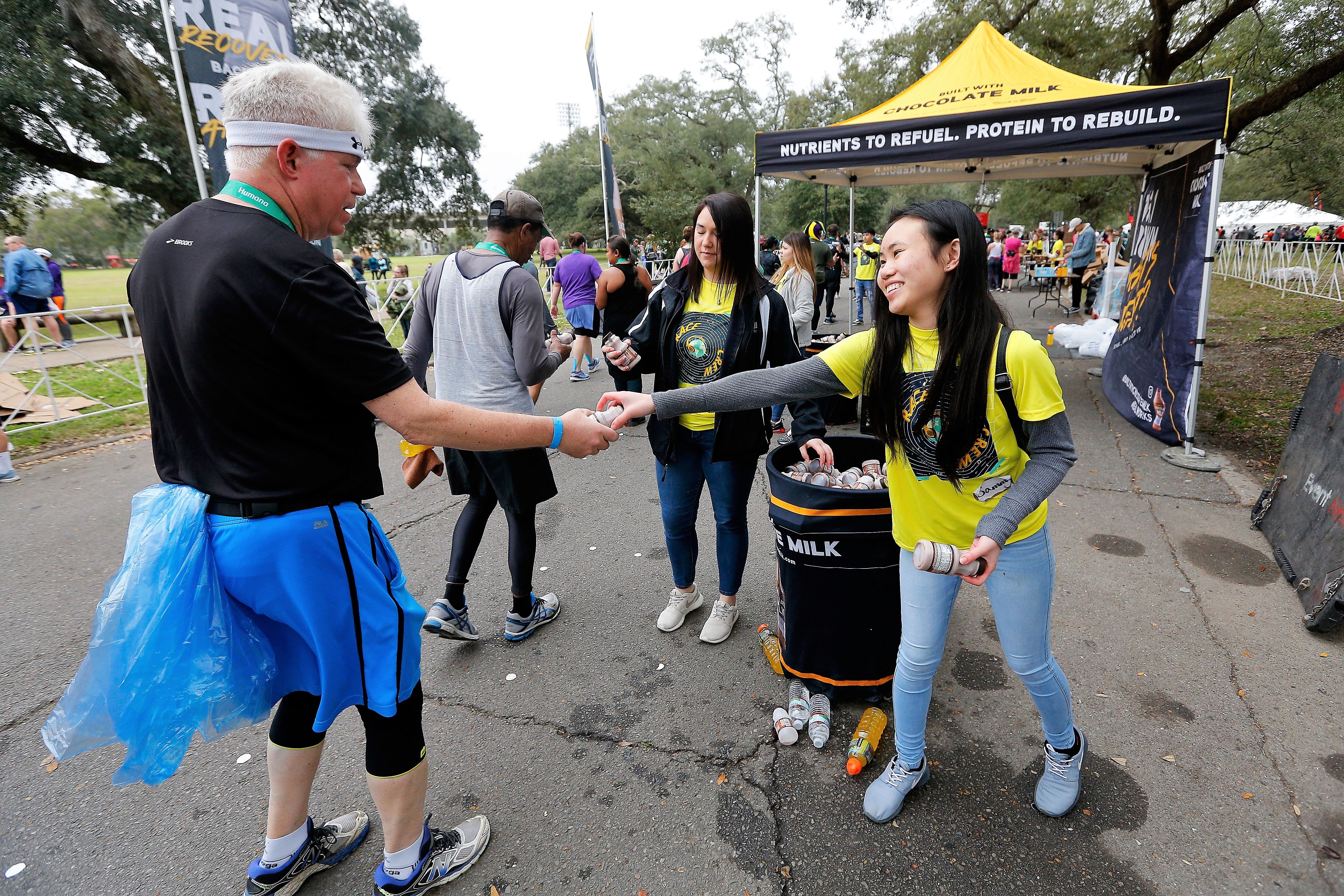 For the first time this year, the race will be broadcast live on the Rock 'n' Roll Facebook page, which allows Aunt Agnes to follow the race at home in Iowa, or your lazy downstairs neighbor to watch from bed as others complete a full marathon.
Rock 'n' Roll is a good time for all: runners, non-runners, music-lovers, beer-drinkers, New Year's resolutionists, Mardi Gras celebrants, fans, locals, tourists who need a new reason to come to town… Just get out there and take part. As Todd Fitzgerald, Race Director Rock 'n' Roll New Orleans, said, "There are tons of reasons for everyone to come out and enjoy this 26.2-mile block party on February 8 and 9. We want to invite everyone to come join our 'krewe' and kick off another decade of running in the Big Easy!"
Besides, with a course that covers 26.2 miles and the corresponding road closures, it's going to be tough to get around town anyway. You might as well make the best out of it and join in on the fun.
For more information or to sign up for the race, go to

runrocknroll.com/en/Events/New-Orleans. Online registration is available until February 2, with onsite registration available at the expo February 7 and 8.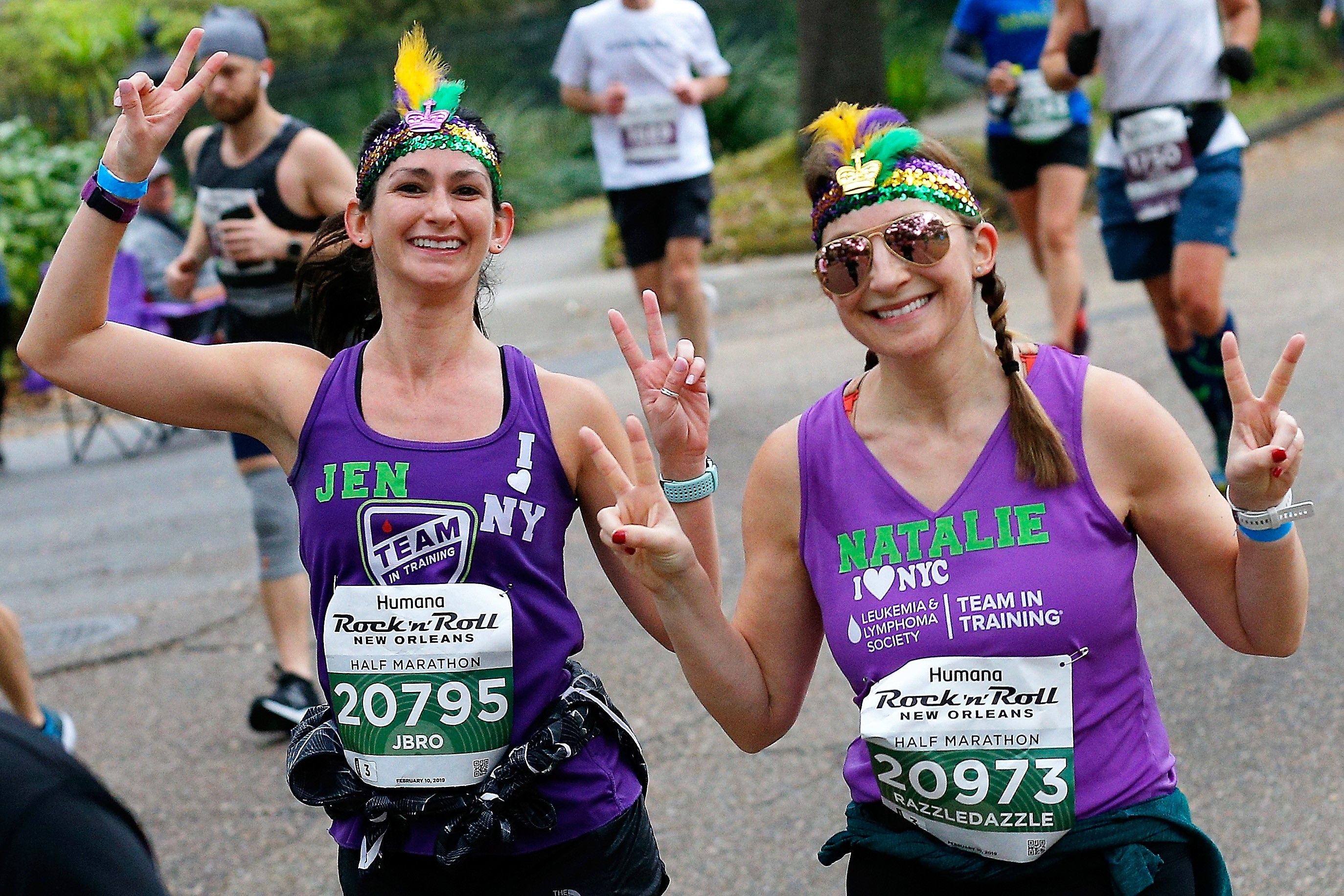 All images are compliments of Getty Images for Rock 'n' Roll Marathon.